My Longest Login Day Streak
One of my highlights in my online gaming world is my total number of logins on that single online video game that I am playing. Before I enter the School Idol Festival gaming, in which it was still on-going for me, I had this certain online game in which I used to play every single day without even missing a login day bonus. In fact, this was considered to be my longest run in my online gaming history. It is none other than Grand Chase, the PC version!
The original PC Version of Grand Chase was created and developed by KOG Studios around year 2003. It has came into popularity, and it was globalized around year 2008. I played on the Philippines (PH) server when it was made available.
This is one of my historical online video game for PC that I have played without missing a single login day. I only found out this game because it was eyecatchy. And also, I find it interesting to play because it's of action hack-and-slash genre; you will use majority of your keyboard functions to play. This game is so popular that time especially on some Internet cafes all over the Philippines.
That time when I was in college, my addiction to this game has grown big. I go to a certain Internet cafe almost everyday in a week just to play not only to beat up some baddies in a PVP mode, but also to gain my bonuses when I login everyday, or even clearing my daily missions. So far, I have spent a lot in this game, not only because of it's optional items, but on the fees that I am paying in the Internet cafe in order to play. There are also old friends of mine are playing this game. In fact I am just joining in to form parties if there is a raid mission event or some kind (even PVP events).
And to date, this was considered to be my one of the longest online game that I played, though it lasted only for at least 3 years since 2008.
I am going to give you some highlights of this game through with my 'old' screenshots in which they were uploaded to my personal Facebook account. Those screenshots are just a summary, in fact, the 'new' version of the Grand Chase PC is also existing that time after these old screenshots existed.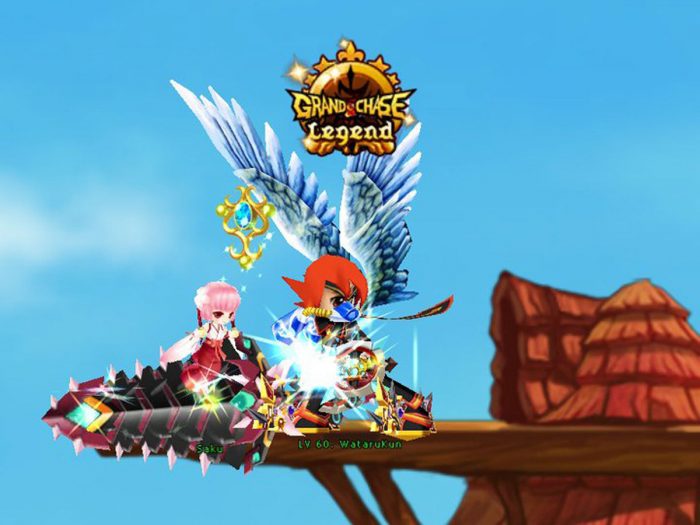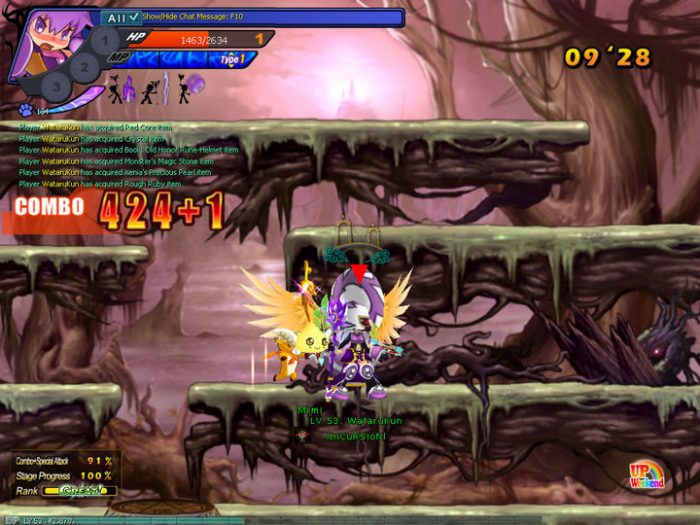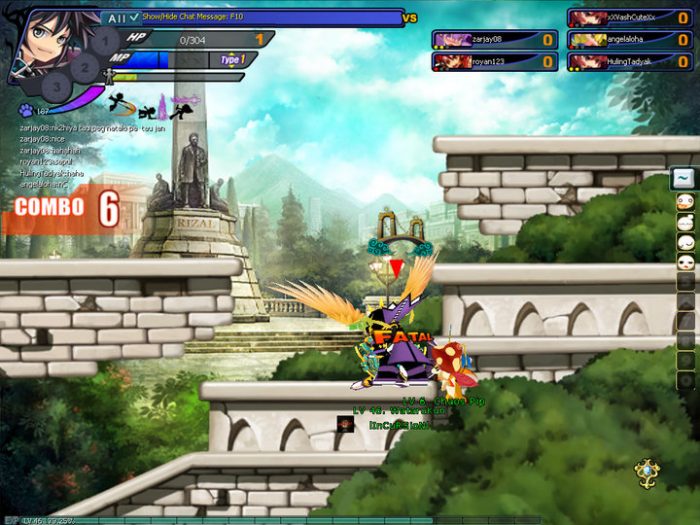 Some Highlights of my 3 Years of Play
To summarize my entire login day streak for three years, here are some below in the next paragraphs.
At the time when the LAN game Defense of the Ancients (DotA) is still existing and popular, I found out this online game when I try visiting an Internet cafe and I saw somebody playing this game. The graphics and art are so eyecatchy for me, and it has captured my interest. So then, that was the time when I decided and started to play this online game.
Because of the login bonuses, such as 'timed' equipment and accessories, as well as some useful consumable items, I never tried to miss logging in the game every day. At the time when the game's system has become so ugly and becoming more complicate as it is, I am still trying to log in to the game, but never tried to play the game with the keyboard anymore. In which, it has led me to declining to play this game at the span of almost three years.
Grand Chase PC Goes 'Pay to Win'
The new version of the Grand Chase PC, that time, has become more difficult, and at the same time, Pay to Win situation. Why it has become a Pay to Win game? It is very hard for some new players who were about to begin the game to start from scratch. Since the new equipment and dungeon-progressing system has changed, so does to the new challenges which the new players are even facing. That time when I was a long time player, I should encounter no problems about this new system. But for new players, they gonna have a hard time dealing with them.
In the sense that the game has become a Pay-to-Win situation, it requires you to shell out some 'real cash' in order to win and to advance through the dungeon stages, especially if you are playing on a higher difficulties. Even though that you are playing with allies in the dungeon mode, you still have difficulties in passing through the other parts of the dungeon, due to the fact that the enemy creeps are stronger than before, tricky and unstable areas when crossing to the next part of the dungeon, and even fighting powerful dungeon bosses. Also, in the sense that you can't pass and clear a dungeon, the game itself becomes 'Pay to Win'. And finally, if your Internet connection is unstable, and you are in the middle of the dungeon run, you are likely forced to be disconnected or to leave the room if either you or the Room Master's Internet connection or ping is unstable.
There is also a raid dungeon, called the 'Heroic Dungeon', in which you will enter there with players with you. The strength of the monsters there are determined by the amount and power of your character's equipment, especially if you are in a party with powerful characters. There is also a mission there in which you will have to clear this very difficult dungeon in order to get an item reward, as well as some Job Transcendence (done by clearing very difficult missions given by that mission scroll). This was the only feature of the game in which I didn't frequently participate or even join that time since I didn't get enough time to try it because of my other agenda, such as my academics and other stuff like school projects.
The PVP mode has also become drastically difficult, in fact losing has become more easier than winning. You can win by either letting your enemies get a lag spike on their side, or even joining on a party with stronger characters on your side (but hey, that's a 50-50 win situation, you know)! There are times that I can be annoyed when I play on a PVP, such as encountering 'cheaters' who use unlimited special skills, or even using health powerups unlimited number of times. Also, the skills and attack patterns of some characters, even the newer ones, has made the PVP mode system difficult to win for me. In fact, I am inventing my own attack patterns to win every single PVP matches, though not all of them are effective somehow. Sometimes, if my winning percentage rate has gone down, then that's the time that I went berserk and I play as many PVP matches as I can in order to get that 1% winning rate loss back. Also, as I play harder, I forgot to do my other priorities, and sometimes I get scolded. After my last defeat in a PVP match, that's the time that I lost my motivation to play. Also that time, I went on an overseas trip with my family, and I wasn't able to do my daily logins. At the time that I really lost it, I quit playing this game. And that's how my login streak for this game has ended in almost three years.
Though that I already quit playing this game, I have my good old memories left after playing this game. What are those? I can remember the good old times when I tried throwing a Dragon Slash attack on a far-away enemy and successfully killing it in one hit. There is also the time that I can finish the dungeon run without being inflicted with a damage. And also, I can still remember the players who play this game, who usually do 'trashtalking', in that time a present ugly etiquette of Filipino online gamers until now.
The End: Birth of the New Grand Chase
And that's it for today! I hope you enjoy reading this post of mine! There is a sequel online smartphone game that is also existing in the timeline. It is called Grand Chase – Dimensional Chaser! Try to check out that game if you got time if you are really a Grand Chaser.
See you in the next topic! Cheers~