Sword of Flames
This review post may contain visual and contextual spoilers. Please read at your own discretion.
Don't know on how to watch or stream this Anime show? Then check out my streaming guide page for more info!
Overview (Story)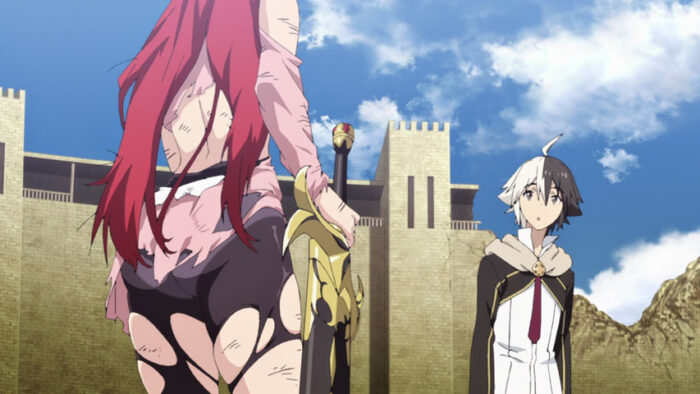 A guy has entered a school for anyone who is aspiring to become heroes to save the world. That guy's name is Blade, and he is trying to befriend anyone who is there. And then, he meets a girl named Earnest Flaming.
And when Blade entered it, he is just wanting more friends. He is then pitted finally into a test to prove himself that he is not a rookie hero.
Review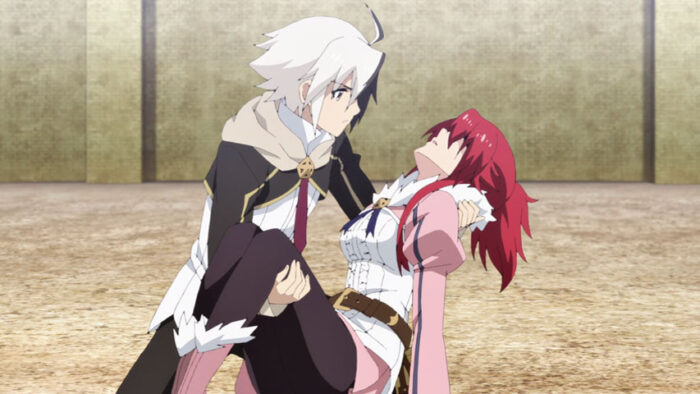 Review time! Actually, an another Anime show in which I had watched recently!
So then, let's meet the male character, Blade. Yep, NOT the Blade who is from Marvel Comics. His hair color is a "double-sided" black and white. And judging from appearance, he is your usual male isekai character who is indeed unsure of himself, when in a comedic mischief manner. But not when things get serious. And then, his origin was still unknown, but I hope that I could get to know his character soon on the succeeding Episodes, or in the light novel counterpart.
And let's meet with the girl, Earnest Flaming. She is your usual tsundere character that talks wild and always serious. You already know about tsundere characters, don't you? And also, she is possessing a sword, and she is always carrying it with her. Especially when she gets angry, and whether Blade is doing something strange or funny. [Context spoiler] And hey, her clothes ripped off when Blade used that attack!
Some characters are already foreshadowed here, especially with the cute and silent Sophie. Just how many characters are there in the cast? About fifteen, perhaps?
Story is just plain and simple. Just an introduction of the main character and his girl. And then, the first part of the Episode is about Blade going to school and training. And the other half is basically telling about Earnest, who is the spotlight of this Episode. It never excites me a lot that much, especially when Blade was really expected to pull out something from his sleeve. But then, since it is just an introduction, I could really expect something more from this series.
Overall, this Episode can be a hype. But not when I just watched it. It is just making me wonder that some characterization of characters are looking weird here. But then, will it improve somehow when it progresses?
My Rating: BAD (1.6/5)
Series Info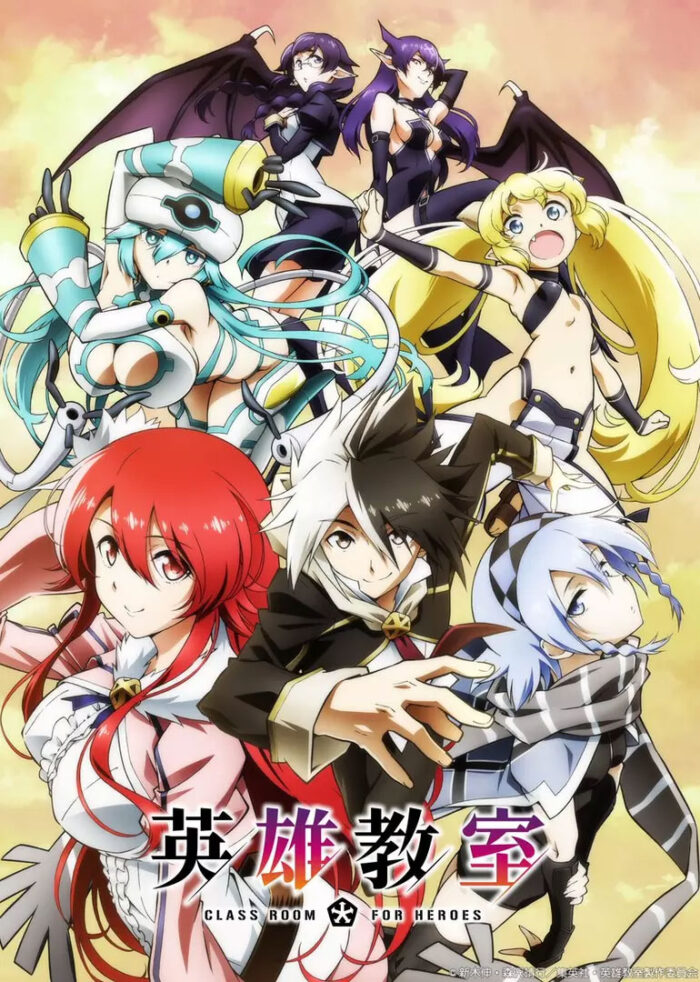 This Anime premiered since from July 9, 2023 with its first Episode.
Series Info | Episode Reviews Archive | Streaming Guide