Today's featured character is… Taiki Kudo!
Character Info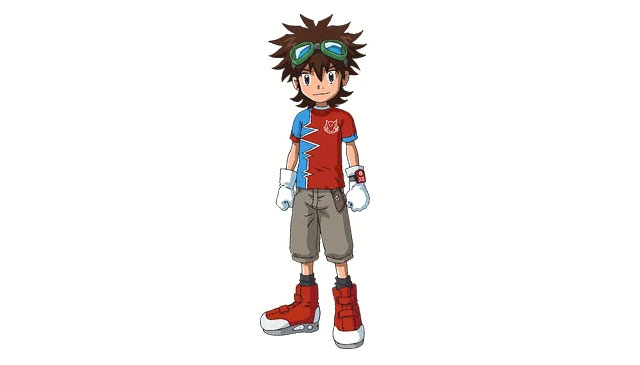 Character Notes: Mikey Kudo is the alternative version of Taiki Kudo's name in the localized American version of Digimon Xros Wars, which is also localized as "Digimon Fusion".
Taiki Kudo is a chosen Digimon user, who is also known as the commander, or otherwise the General of the Digimon fighting squad force, called as the Xros Heart. The voice of Omegamon (Omnimon) has told Taiki to grab and wield the mysterious Digivice, called as the X Loader, and he stated his name.
Taiki Kudo leads the Xros Heart, along with his partner Digimon, Shoutmon, in the vast lands of the Digital World, in his quest to save the Digital World from total annihilation from the Bagra Army, which was led by Bagramon.
Taiki uses and wields the X Loader, in which it could allow his ally Digimons to fuse and combine into one powerful Digimon to crush its enemies. This new kind of method or a way for Digimons to evolve is called as Digi Xros ("Xros Wars" Evolution Level).