Aqua × Kana × Producer
This review post may contain visual and contextual spoilers. Please read at your own discretion.
Don't know on how to watch or stream this Anime show? Then check out my streaming guide page for more info!
Overview (Story)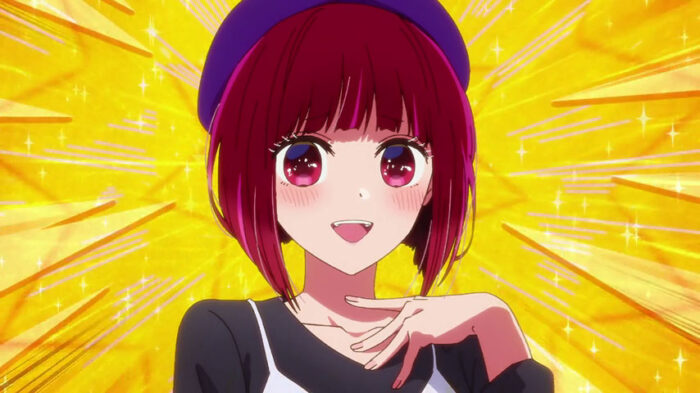 The Hoshino Twins finally applied and entered a school of performing arts. On that day, Aqua has finally met with his long-lost co-child actor, Kana Arima.
When Aqua told Kana that he is no longer acting in film sets, Kana is telling him about a TV drama which is based from a known Shojo Manga. And when Kana spilled out the name of the person who is in charge in producing that TV drama, Aqua then decides to be a part of the cast. It is really Aqua's objective to meet up with the producer, one of the possible people who has a connection with Ai Hoshino's death.
Review
Let's review this Episode. And this one shall tackle on how such adaptations from various media, like video games, novels, and Manga, are done.
Let's talk about Kana Arima, who previously appeared in the first Episode as a child actor. She's professional and elegant. But her boastfulness and having high-hopes are her weaknesses, and most of the people who picked her on the set are having least expectations. But then, Kana really tells the truth that acting amongst "newbie" actors are just unfair. Do you still remember the first long Episode that most directors are investing for new actors, instead of the older ones? That's basically this third Episode. And Kana is talking like a barbarian when she is complaining about this topic.
Aqua is basically getting darker here, and more sinister, when he least expected the one who has a connection with Ai Hoshino's death. He was just being shy to join acting, and sometimes denying the fact that he doesn't want to act anymore. He can be shy, sometimes — he is not telling the truth nor intention on why did he joined acting, not because of the weird actors on the set. And yet, I am really rooting for Aqua now, because aside from being a dark, sinister Hoshino twin, he is more of a "detective" now, when he was collecting some samples from the target person he is watching on his list. And his job for hacking Ai's older phone is really well done… in at least some couple of years!
For the story, they again did it. It represents on how these such adaptations are working. Namely, from Manga, video games, and even from novels, they do really show on how they work. There are things to consider when doing some adaptations from an original work. First is the original source's story and characters. When adapting it as an Anime or whatsoever media it is, especially a video game, they should consider the actor's knowledge about the original source media. They should consider on how that character will act, as well as on how a story shall go with the flow. And then, there are some reasons why some adaptations are indeed different from the original source. Such as that, some characters are not used in the adaptation, while they had replaced that character with an "original" character in the set. And some parts of the story from the original source are cut in the adaptation.
As I had observed, some adaptations are just created for "promotional" purposes, for the sake of promoting their ongoing Manga or novels which are in their ongoing publications. And some adaptations are created as an "introductory" media. And had you noticed that on some Anime shows that you had watched previously? The story of it was mostly based from its original media source. But the thing is, your "second season" of the story shall be continued on the original source — the Manga and novel sources! Unless it is said as "Original TV Anime", or such, then there is a possibility that actors and actresses should know how to depict their characters very well.
Well, those are the things that I have learned, based from what I had written above.
And overall, this Anime "adaptation" is really good and faithful from its Manga source, somehow. It is because it becomes boring when you focus on the scenes and characters. But when you focus on the story and theme of this Episode, then you might get to know it more — what's gonna happen next. Yep, and I am really expecting more of Aquamarine Hoshino's sinister turn to his person of target.
My Rating: GOOD (4.2/5)
Series Info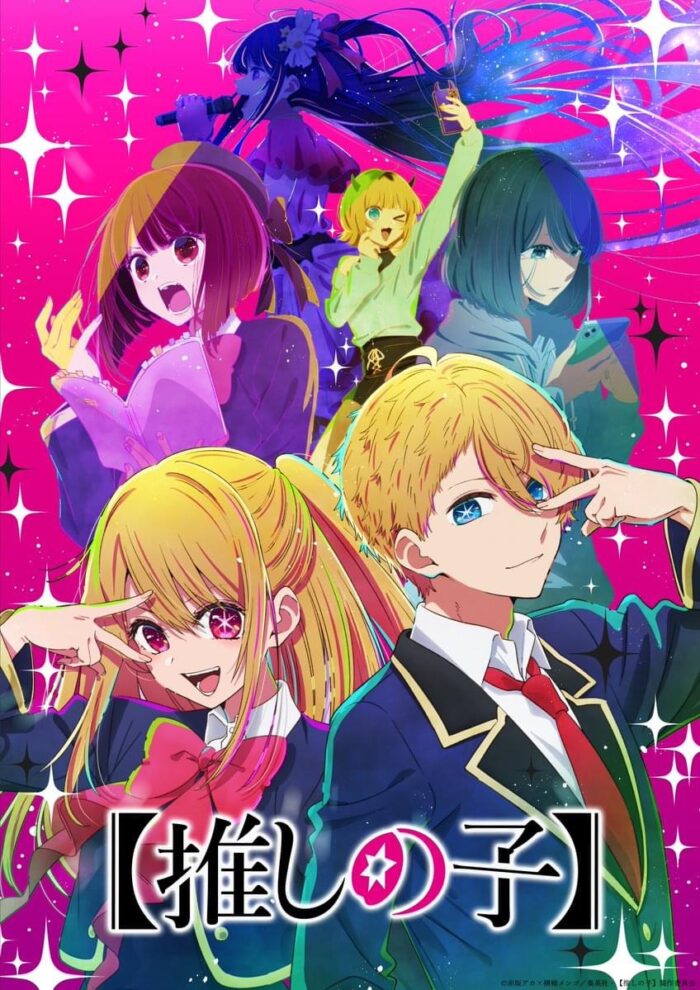 This Anime series was aired and streamed since April 12, 2023 with its first Episode. The first Episode was aired and streamed as a one-hour Episode premiere.
Series Info | Episode Reviews Archive | Streaming Guide