Yu and the Club
This review post may contain visual and contextual spoilers. Please read at your own discretion.
Don't know on how to watch or stream this Anime show? Then check out my streaming guide page for more info!
Overview (Story)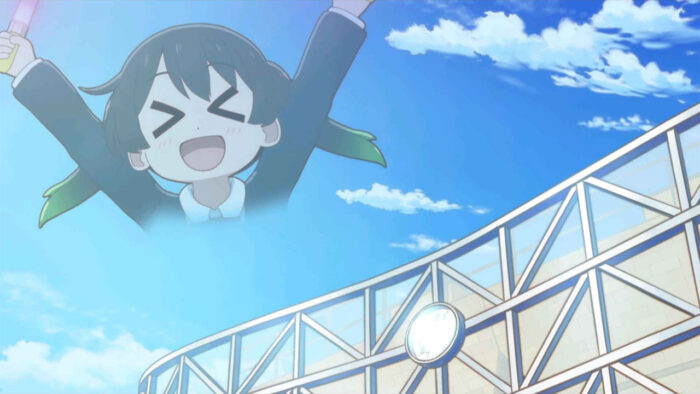 Notes: The following three Episodes, titled as "Yu and the Club" in series, are only released as "Home Blu-ray" exclusives. They were never aired nor streamed elsewhere.
Yu is checking out the girls in her School Idol Club room. She pits herself in some situations and challenges, where the girls are either challenging her or even seeking with her help. It is a matter where Yu's bond and friendship with the girls are put into a test. She do really love them, whether friends or rivals, or even the girls do really like or love her.
Review
Finally, the missing pieces of the puzzle has been found! In fact, I was able to watch these remaining Episodes — thanks to the source!
For now, Nijiyon Animation is really something like Azumanga Daioh or Lucky Star, as mentioned in the previous one! But then, every scene there does really excite the fans! Yep, and that holding hands scene with some girls, like Shizuku, are indeed present!
The girls are indeed cute and adorable, especially in their simplistic drawing versions. So far, nothing to note here, except with Ai Miyashita's pun jokes in Japanese, where I had ended up laughing.
And then, going back with some other characters here… Setsuna Yuki did some unusual joke here, where she uses the word or phrase, daisuki (大好き), which means "love", as verb. The one thing I get usually confused is the difference of some kanji words, especially when I distinguish between the suki (好き) or "like", and the usual daisuki or "love" verb words. I think the daisuki is also expressed as "really like", as an alternative for "love", perhaps. Quite a confusing comparison, but oh well…
Mia, Lanzhu, and Karin are the only ones who did show dominance for Yu Takasaki. As rivals, what did she do? Instead of competing, she just only keeps herself humble, and she tried befriending them instead. And that's Yu who is basically befriending anyone, whether rivals or strangers. And that good, old saying has said that you must love your enemies, right?
Nothing to budge too much on the storyline, since the overview above has revealed everything!
School Idol Club. It's a place where girls do really share on what they feel, and on what comes into their mind in order to keep their friendship and bonds alive. For my case, since there are lot of them to date, all I can say that Yu can have that kind of relationship with that Nijigasaki girl, and such. What does Yu got — something which is common everytime when she is talking with the each of these girls. And for me, there is only one phrase that comes into my mind: "You are so cute!"
Of course, the cute and bubbly arts do really capture the interest of every fans like me. But for the story, nothing seems to be good. Yep, and it is just a telling of some situational activities — on how and what a typical School Idol can do in her daily routine. Dance lessons, voice training, and even keeping your diet and shape are examples!
And overall, like I said, the arts are so darn cute. And also, I am just filled with joy and laugher because of Shioriko, who becomes a "test equipment" by some girls (Like calling her big sis or something, or even getting her head patted). So far, the rest are already told in the previous Episode Reviews of this Anime shorts series. The slice of life or satire story is just boring, but the characters doing their unusual and mischievous jokes (like Ai) can really laugh your lungs hard. As if, it is just like watching an all-ages cartoon or animation!
Definitely, I would never recommend Nijiyon Animation if you aren't a LoveLive! Nijigasaki fan, nor played its LoveLive! ALL STARS (LLAS) game counterpart. But then, if you want something that can relieve you from stress, then have time bonding with these girls. Of course, watching the entire of them can really take you in just less than an hour.
So far, the lifespan and continuity are still possible — only when you read its four-panel comic source counterpart! And this is my last Episode Review for this Anime shorts! Thank you for reading!
My Rating: AVERAGE (2.8/5)
Series Info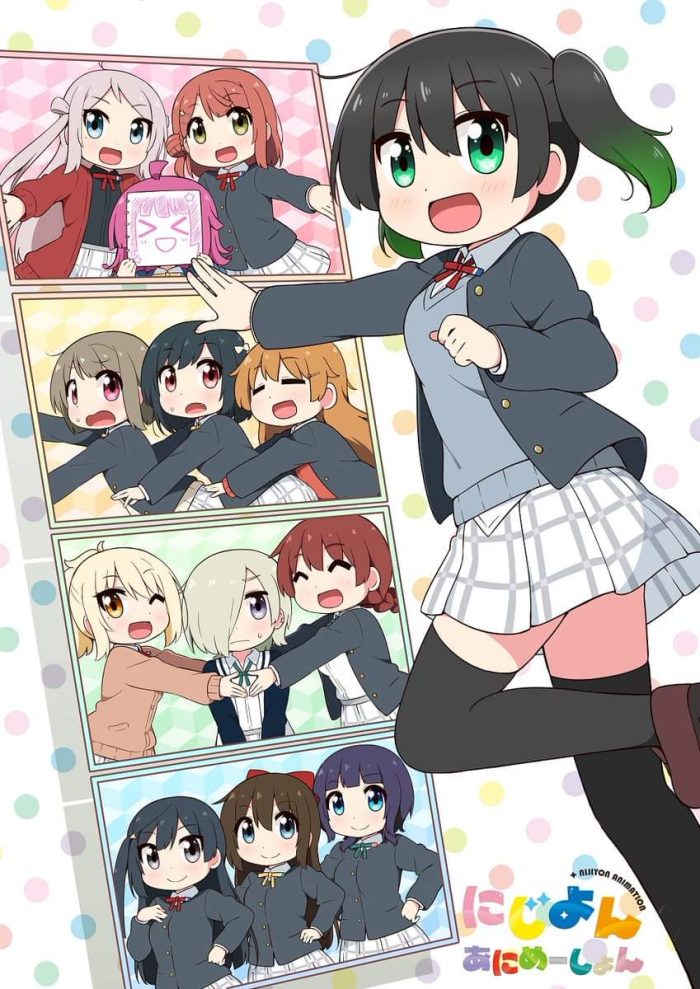 This Anime shorts was based from LoveLive! Nijigasaki High School Idol Club, and its four-panel comics counterpart of the same title, Nijiyon. It is being streamed on its LoveLive! Series Official YouTube Channel (Japan only), and on Crunchyroll (NA/US only, about at least 1 hour from the original broadcast schedule).
Series Info | Episode Reviews Archive | Streaming Guide