Sunshine!! One more time.
The most anticipated screening of the live performance of the idol group, Aqours, based from the famous and hit Anime series in Japan, is coming soon in a fewer hours! SEA Regions, Singapore, Malaysia, Indonesia, and Philippines, will be premiering the delayed viewing screening this weekend, July 6, 2019.
The Aqours 5th LoveLive! -Next SPARKLING- is the fifth LoveLive! live performance by the flagship School Idol group of the hit LoveLive! Sunshine!! Anime series, Aqours. Their live performance was held in Met Life Dome, in Saitama, Japan last June 8 and 9, 2019.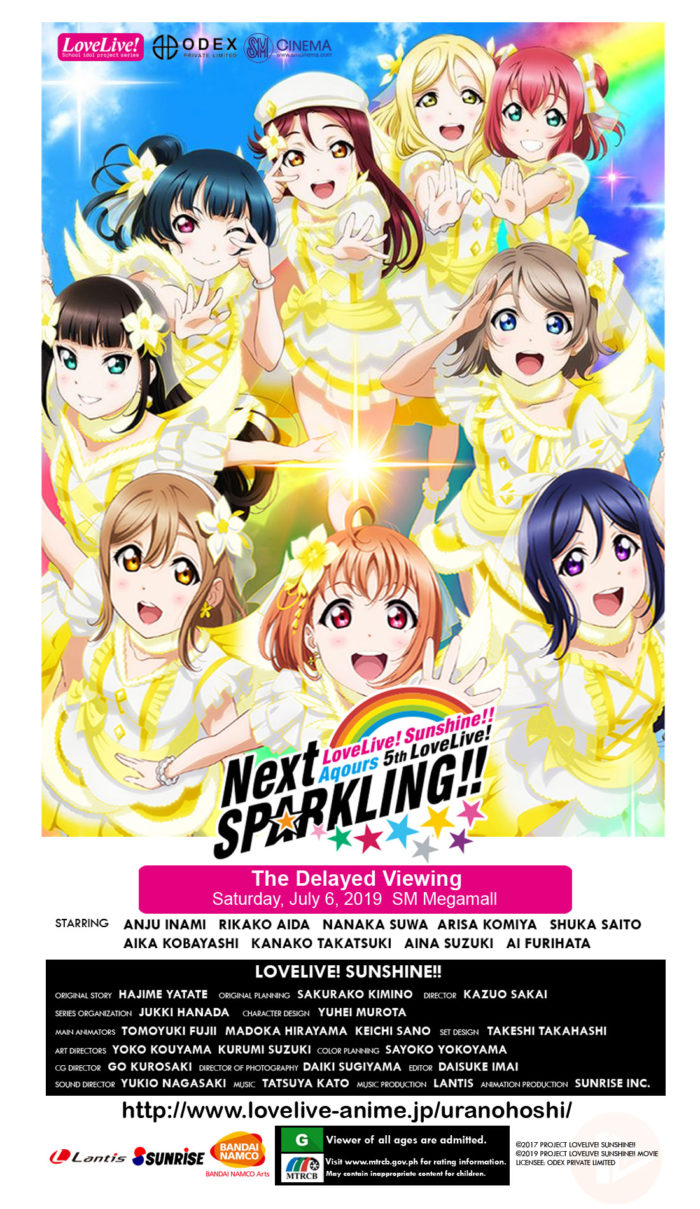 In the picture above, yeah, I created and layouted this movie poster. 🙂
For more information and details with regards to the screening time, please refer to your respective cinema's official website in every country or region of your residence.
For Philippines Screening
Venue: SM Megamall (Mandaluyong City, Philippines)
MTRCB Rating: G (Viewer of all ages are admitted)
Aqours 5th LoveLive! -Next SPARKLING!!- The Delayed Viewing shall be premiering this weekend, July 6th, 2019.