Battle of Goddesses in the Megadimension World!
Some people and gamers do like crossovers of various series that they like. In my case, I do really like something like an all-star game where various characters and creatures unite or clash together. In some time, they clash and fight, but then they have one common enemy who watches over them. This has reminded me of some Anime or Tokusatsu movie that I watched before. In this post today, I shall talk about a smartphone game that has changed the history of a certain video game series.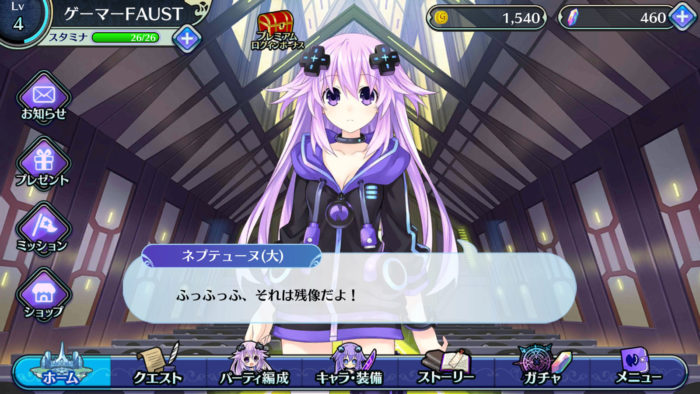 Megamiracle Force is a smartphone RPG online video game published by Compile Heart and Zoo Corporation. It was ported on Android and iOS devices and was released last January 31, 2019 in Japan. This game features the random Gacha draw, or called as a Mobage game (Similar to other games like Fate/Grand Order and Azur Lane).
Rather than separating the words Mega and Miracle, I put them together as one word. It is because when you read MEGAMIracle, you can see the word 'Megami' in it. Megami is a Japanese word meaning 'goddess'.
In Megamiracle Force, you will encounter various characters from different video game series published under the Idea Factory/Compile Heart brand. This shall include Neptune, Noire, Tiara, Otoha, and more! As a protagonist (player), you will command and control them. You can unravel the mysteries behind by playing and progressing through this game.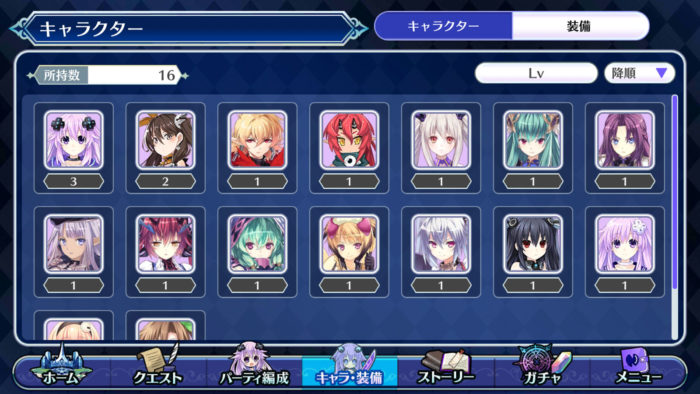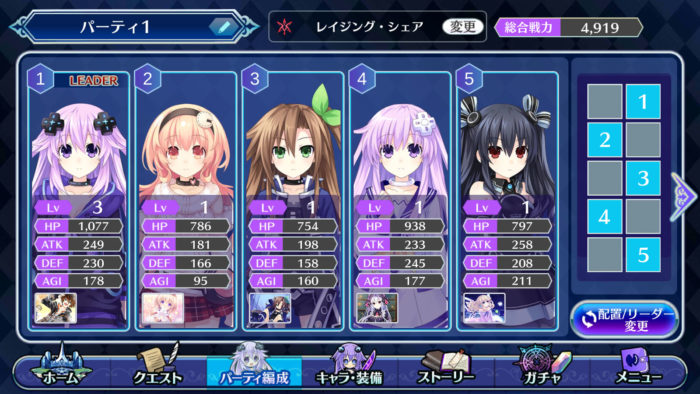 In every character, you can equip them with a special gear or item that will boost their stats, or even give them some ability effects. These are called as the Link Cards. Link Cards are in a form of illustrations (or event CGs found in every Compile Heart video games). Also, these Link Cards can be strengthened, meaning that it can boost the character's stats a little bit more!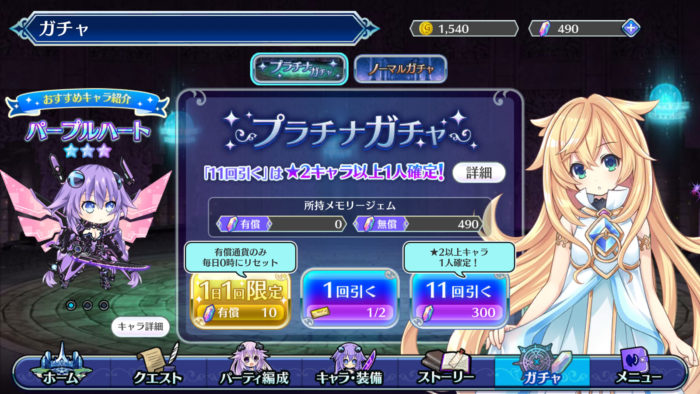 The protagonist (player) shall use an in-game currency, called as Memory Gems, to draw characters of higher rarity by luck chance. There are two types of Memory Gems to be used: one is the paid (purchased by real money) and the other one is the free (obtained through bonuses, missions, or daily quests). Of course, the protagonist has an option to draw by either a solo, or even an 11 draw (1 2-star or above character guaranteed!).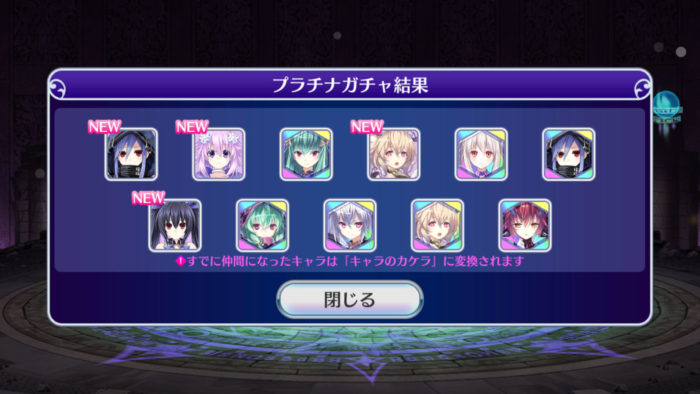 Of course, you will tend to spend some real cash if you didn't get the character you want in your party. If in case that you already drawn that character before, they shall be converted to pieces in which they can be used for strengthening your character later on.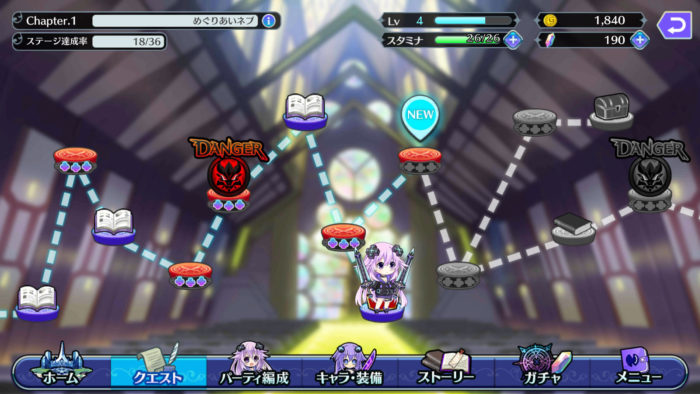 In Quest mode, this is where you will play the game to know the story. Otherwise, it was called as the Story Mode of the game. You can progress through the level by exploring the areas, as well as unlocking stories, boss areas, and items on the way.
Megamiracle Force uses the tactical battle system, in which you will move and position your characters in blocks. Also, the protagonist (player) has an option to do 'Auto' mode in which he or she can allow her characters to do auto attack on enemies. The battle ends if either you or the enemy has been defeated or gained victory.
Somehow, it was similar to the previous game that I played. When you gained victory, you shall be awarded accordingly, whether it's a full three star victory, or even a one-star victory. This shall depend on how many characters in your party are still standing and sound. For example, one of your five characters in your party got knocked down. You shall get a two-star victory instead of three. So to get a full three-star, you need to defeat your enemies without knocking out one of your characters in your party! Also, you shall be rewarded with some items, like Memory Gems if you do!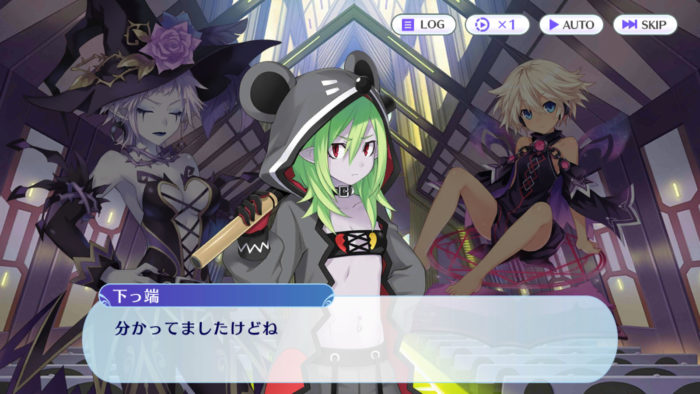 Finally, the Story Mode can allow you to read stories that you have unlocked by clearing the areas in the Quest mode. Also, finishing to read them can give you some rewards accordingly.
Conclusion and Ending
Megamiracle Force is an another Mobage game in which players will choose to spend money in order to get their favorite character of higher and powerful rarity. Since it is an all-star game which features the characters published under Compile Heart, this is considered as promising and at the same time, challenging.
The game is now starting to develop and to evolve, since a new future event or more in-game events shall be coming soon. Also, I am just waiting for some new and exciting news about this game. The fate of this Mobage game shall be in the hands of the fans who were loving and supporting it!
Now that you have stepped into the world of Goddesses and Humans. It's the time to decide their fate!