Yohane is Not a Loner
This review post may contain visual and contextual spoilers. Please read at your own discretion.
Don't know on how to watch or stream this Anime show? Then check out my streaming guide page for more info!
Overview (Story)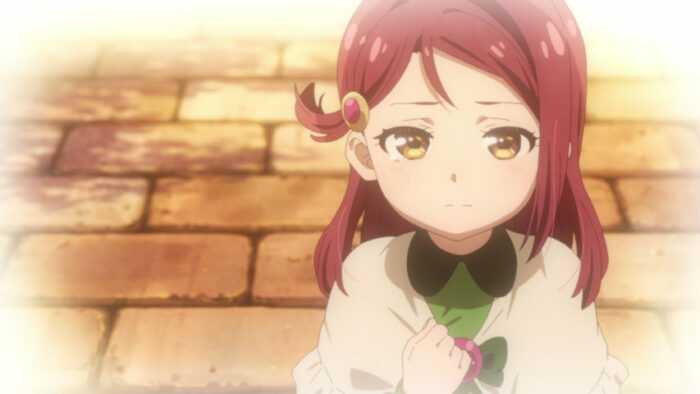 As a strange calamity has stricken in the forest, when Yohane and Mari are searching something in the forest, they had ended up meeting with an another girl, who was named as Riko.
Riko is someone who study animals and nature, and meets Yohane and Mari by accident. They are tasked to work together in order to find out the strange calamity which is happening around Numazu. It seems that Riko is shy and hesitant to work along with the two, and said that she is ready to leave the city without keeping any single memories. She kept saying that, until Yohane stands out to speak out to Riko.
Review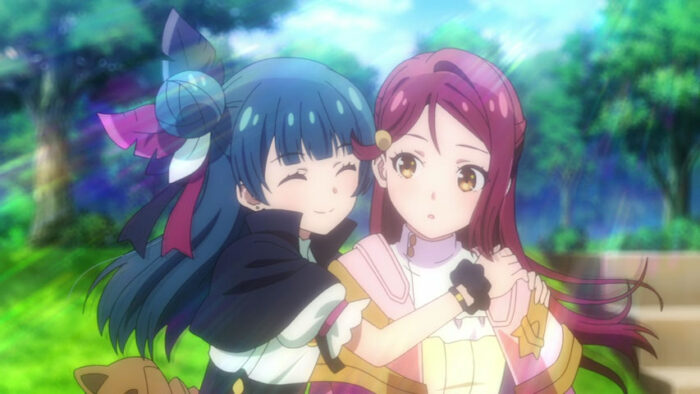 So then, will this Episode impress me a lot? Let's find out!
Going forth with the featured character in a silhouette, it's Riko! Finally, she is a girl who is basically a "mutual loner" like Yohane. It seems that I know the reason why they had decided to do a "forced" shipping tandem of Yoha-Riko in the Aqours Anime here. Well, that explains it, though.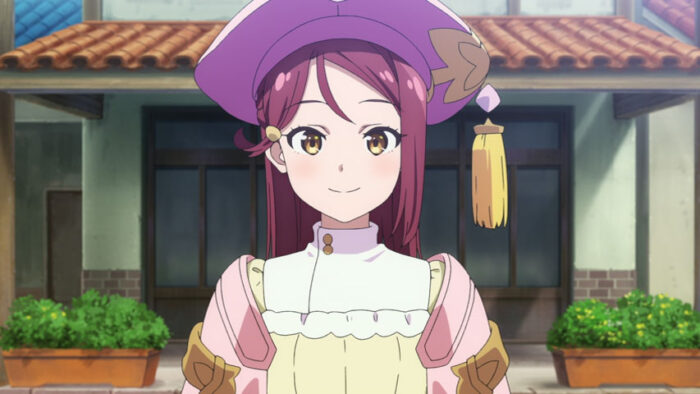 Riko's character is quite different here, contrary from the original. And I know that she is really obsessed with anything nature, which included animals, like dogs (Notably, she is addicted to Lailaps' appearance lol). Overall, she is a good character to cheer and adore upon.
Also, the tandem trio unit of Yohane, Riko, and Mari has finally formed here for the first time in this Anime. Guess what? Guilty Kiss shall be singing with their featured song in the MV part at the end of this Episode! Their featured song is an another jukebox, wherein I am feeling the blues vibe here this time. Overall, it's sweet and calming.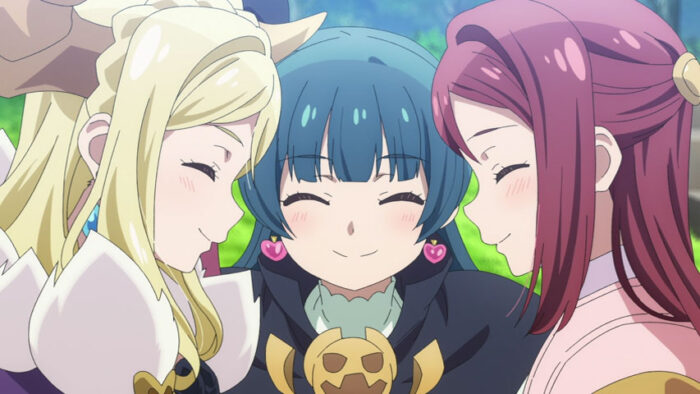 My thoughts in this Episode is that it has told me about something that talks about socialization, wherein the character that Yohane talks is also a loner, just like her. Riko is feeling lonely, and I am quite sorry for her unfortunate moments, where she has to say goodbye on somebody who can't even stay with her forever. It tells right here that it is true that friends can come and go. But how many times do we have to say goodbye and hello to some people that we met? More likely, the first time that we can say hello to somebody is also the time that we can say goodbye, and that might be a saying. The fact that Riko doesn't want to make memories with everybody that she meets is that she believes that they are going to leave her behind at the end, when things are getting good in terms. Also, she had developed her shyness, because she does not want her feelings to get hurt ever again. Also, Yohane, from being a nobody, is noticeably getting stronger here, and I had been observing her already in this Episode. Basically, this is where Yohane was able to stand up, wherein she is able to share her thoughts and feelings to Riko about being lonely and a sucker in life. And overall, Yohane is really improving here… Yeah!
So then, I have really learned that mutual feelings of one another could bring them together. And then, the thing called resonance is what make people sound their own feelings together.
And overall, this Episode is nice, and is very sweet. Especially, when this Aqours sub-unit trio has finally formed for the first time in this Episode, singing their featured song!
My Rating: GOOD (4.2/5)
Series Info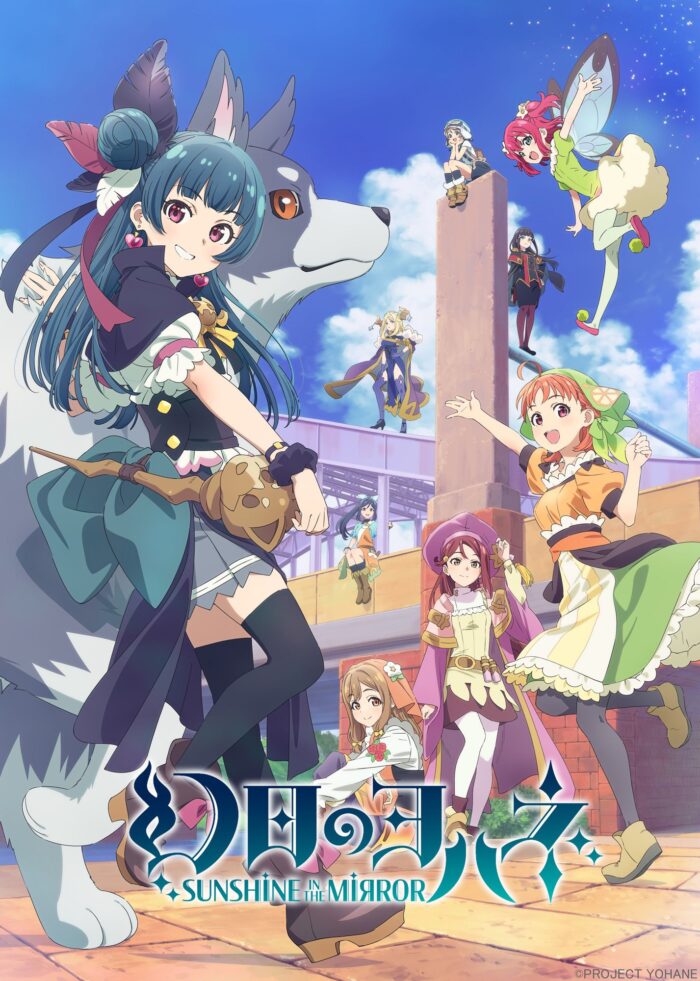 This series can be streamed on Crunchyroll (Worldwide, excluding Asia).
This Anime series premiered on ABEMA TV earlier by a week since June 25, 2023, with a Japan TV broadcast on July 2, 2023.
Series Info | Episode Reviews Archive | Streaming Guide