Stress Relaxation
Screenshot Info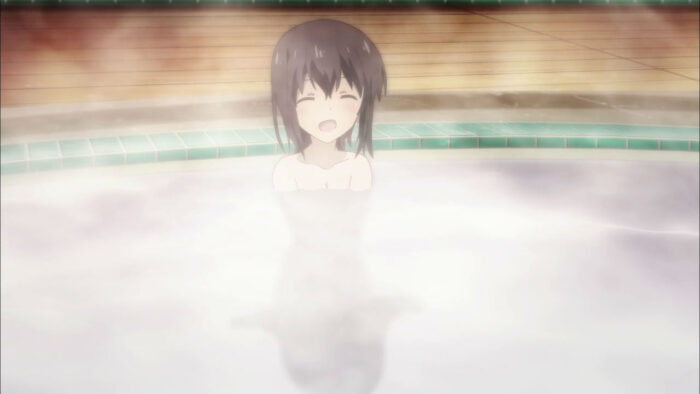 | | |
| --- | --- |
| Anime | Kantai Collection (KanColle) |
| Episode | Episode 2: Without Dissent, Without Shame, Without Resentment! |
| Characters Present | Fubuki |
Do you want something to do in order to relieve your own stress? Something that can free you from anxiety when you overthink on many things?
How about you do relaxation — like warming yourself on a bath, or even meditating?
Those kinds of activities can able to help you to forget bad things! Sometimes, you just need a break in order to continue doing some things! Of course, resting and relaxing are important, since it allows you to rethink of a strategy!
There are times that we should need to relax and to be calm, even when things are in a pinch.