Today's featured character is… Nagisa Furukawa!
Character Info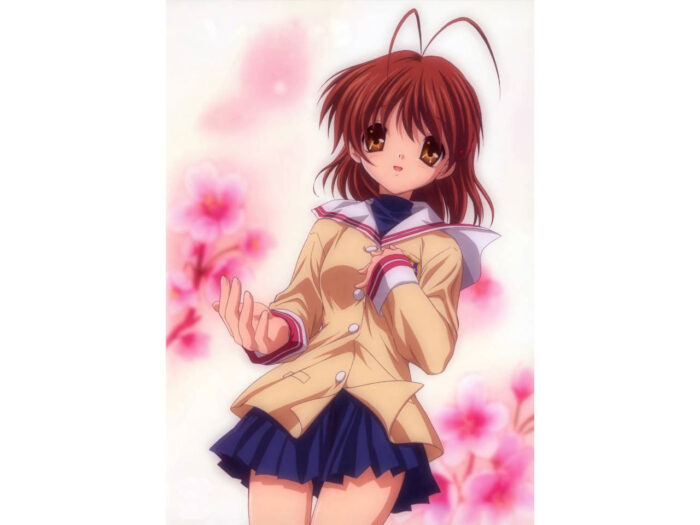 Nagisa Furukawa is a high school girl from Hikarizaka Private High School. She got a short, brown hair with two-pointed hairs (ahoge) on her head, which formed a letter "M". She is also working as a waitress on a restaurant business. While being characterized as an "imouto" type character, she doesn't like jokes and pranks.
Nagisa first encountered Tomoya Okazaki when they suddenly crossed paths. And following her story in the original visual novel, it is somehow revealed that Nagisa was unable to finish the last year of her high school days, due to her unwanted illness. But then, she was able to fight until the end, and was able to finish it, with the help of her friends, including Tomoya.
Nagisa was soon married to Tomoya after, following her story in the visual novel.
Nagisa's favorite food is anpan (sweet rolls). She is also noted to sing her favorite song, called as The Great Dango Family (Dango Daikazoku).