Featured for this week now is… Vash the Stampede!
Character Info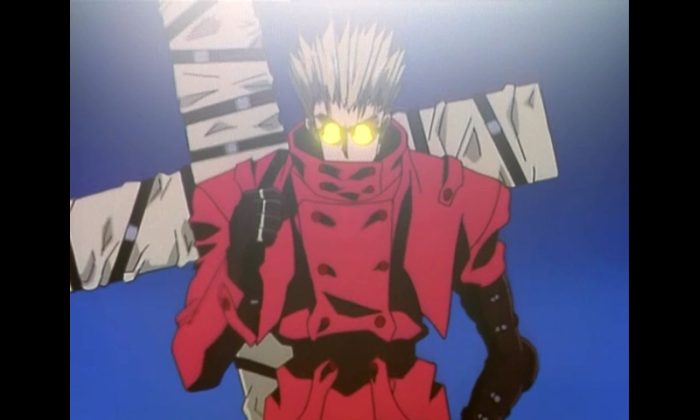 Known as the "Humanoid Typhoon", and has a $$60 billion bounty on his head, Vash the Stampede is travelling across the Noman's Land in order to take out the assassins and other bounty hunters. He is known to have his own twin brother, named as Millions Knives, who is believed to be more dangerous than Vash, especially after they got separated, and finally clashed face-to-face.
Vash's specialization is the use of his gun, and was very skilled for it. Rather than using it to attack, but using it for defense, Vash is really kind-hearted and he always befriends any people that he sees along the way.