Nicholas D. Wolfwood
This blog post may contain minimal spoilers. Please read this only if you had seen this Episode.
Don't know on how to watch or stream this Anime show? Then check out my streaming guide page for more info!
Overview (Story)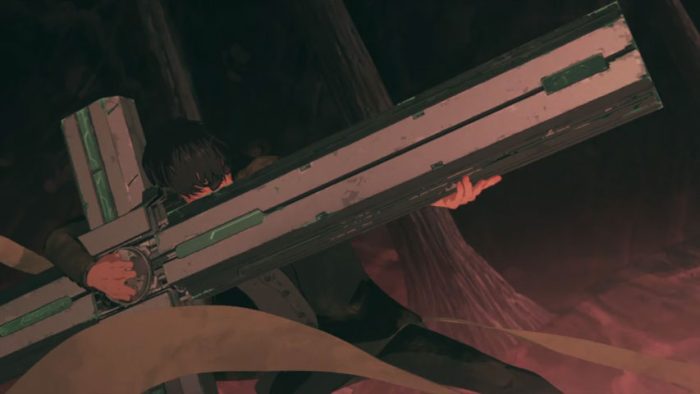 After the destruction of the town that they had left, the group has encountered a man who walks on the desert, carrying with a large cross on his back. As they had continued their journey in the desert in order to reach July, they had been ended up being swallowed by some giant Worms that crawl and appear from the deep sands. Vash did really ended up being attacked with this worm being, that disguises as a human. Until this man, Nicholas D. Wolfwood, has tried do some counter-offensive in order to get themselves out from the giant worm's body!
Review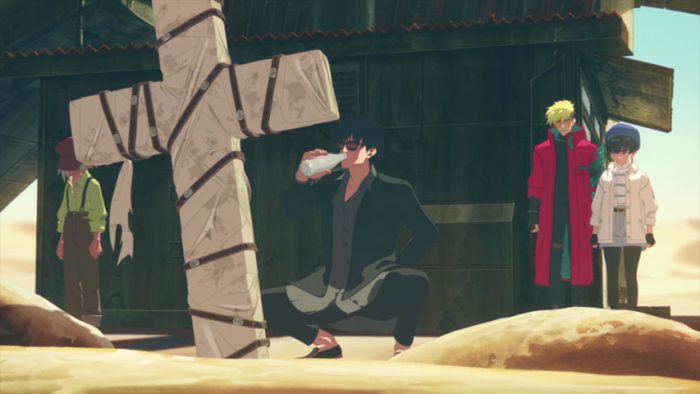 Let's head on to the review! Let's see what could be my observations this time!
At last, I could get to know the another character in this Manga series. The name is Nicholas D. Wolfwood! He is said to be a priest who saves his people from total peril.
Nicholas carries a huge cross on his back, in which it appears as his primary gun weapon. That gun weapon is called as "The Punisher", in which it has the cross-shaped form, and also has at least two modes of weapons.
What I had observed here that in the Anime, Nicholas appears to be a weak priest. But not until he has wield the Punisher, and wipes some enemies in front of him. And then, Nicholas is just drawn and simple. It is because according to the author, drawing him while adding some other details will be just making him be difficult to draw further. And of course, he is a man who is just being cool, and always wearing some sunglasses.
Story. Basically, it is just really showing that sacrifice is necessary in order to solve some conflicts. But what about for some other things that doesn't need require sacrifice? Of course, everything will be just in vain if we didn't manage to do it properly. And of course, when you see someone in danger, are you willing to sacrifice yourself in order to help him or her?
I have learned that sometimes we just need to do a "little sacrifice". Not only because we have to do it due to a favor. But we do it because we have our heartful thanks to the one who has literally helped us whenever we are in a trouble or pinch.
Overall, this Episode is quite average for me. But the entrance of the one of Vash the Stampede's ally has made me impressed a lot.
My Rating: AVERAGE (3.4/5)
Series Info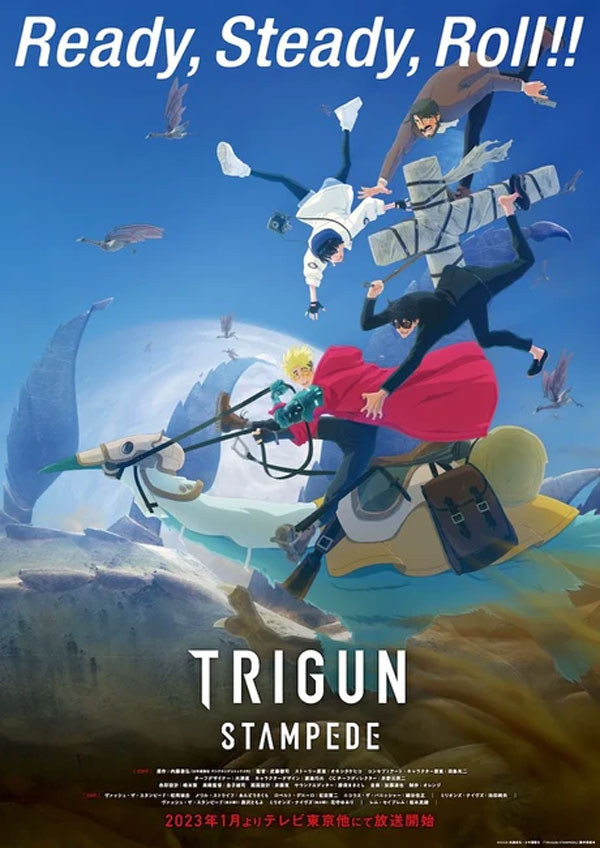 Series Info | Episode Reviews Archive | Streaming Guide