Upcoming Event shall take place on Dec. 26-27, 2022, in Philippines.
Cover featured image used is from the Anime, Yu Yu Hakusho (1992).
Do you want something to enjoy while waiting for the year 2022 to finish? How about attending a local Anime convention in Philippines, where they showcase some known Batang 90's Anime, and some other shows there, in which it has shook the entire Pinoy community in the 90's?
The upcoming Event, called as the Otaku Expo: 90's Retro Anime Event, shall be happening soon at December 26-27, 2022, at SM Megamall Megatrade Hall.
Do you know what's special in this local Anime convention? In fact, it shall be featuring some Cosplay Event, where the con-goers should be donned in any Anime characters which are in the 90's era.
To help you to get started, what are some Retro 90's Anime to know with? Let me give you some examples of some old Anime series that I know! Also, I would include some Anime-themed video games here (Mostly RPGs)!
Sailor Moon (Anime)
Dragon Ball Z (Anime)
Rurouni Kenshin (Anime)
Mega Man X Series (Video Game)
Legend of Legaia (Video Game)
Yu Yu Hakusho (Anime)
Eto Rangers (Anime)
Slam Dunk (Anime)
Wild Arms 2nd Ignition (Video Game)
Final Fantasy Series (Video Game)
Wow, good examples! But then, my favorite one would be like this below: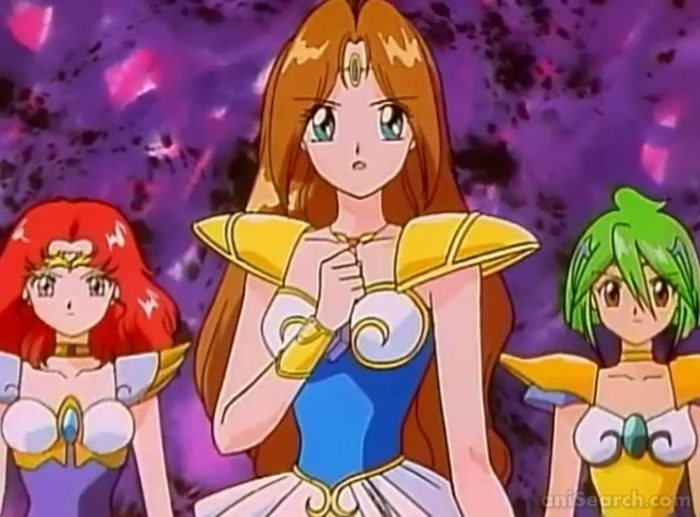 But hey, there's something more! Though it would showcase some Retro 90's Anime, the staff themselves stated that they would be somehow allowing some con-goers to dress up and Cosplay some other Anime characters coming from the other eras, which also include the present era now (Where the popular Genshin Impact, SPY×FAMILY, and many more). But then, there are somehow perks when a con-goer was able to do Cosplay of any Anime character that came from that said era, the 90's era. And also, the staff said that they would allow the con-goers to cosplay as their favorite cartoon character, as well as allowing them to cosplay some of their favorite boy bands from the 90's (Yay, Westlife!). And finally, they are allowing them to cosplay some old-time favorite Tokusatsu characters, like Kamen Rider BLACK and Shaider.
However, that Facebook post announcement from them doesn't really look good in the comments section. Here are some comments that are found in the comments section of this post (Some remained unedited, except of the removal of emojis).
Pagbawalan nyo genshin. 90s nga theme tapos may genshin. Ayusin nyo decision nyo sa life OZINE!!

(Don't allow Genshin. The theme is 90's, but there's Genshin. Fix your decisions in life, OZINE!!)
Genshin mixed up with black rock shooter
Genshin mixed miaka ahahaa
Genshin mixed vocaloid
I suggest na ung cosplay contest is only for Old school.... Pero wag namn natin hugpitan ung mga non old school. Siguro sa program dun sila higpitan ganun like sa contest dapat puro old school lang

(I suggest that the Cosplay Event is only for old school... But don't really pull over the non-old school ones. I think at the program, they should really be strict, like in the contest, it should be only old-school.)
Ako I don't care if anong cosplay sa 90s na yan basta sakin ok lahat kahit may genshin cosplay pa 

(For me, I don't care if there are any cosplay in 90's. And it's okay, even if there is Genshin Cosplay.)
And wow, there is somebody who commented that some people should Cosplay some popular wrestling icons, like Stone Cold, Triple H, or even the popular wresting stable group, the D-Generation X. I did somehow not include it because the commenter's English or Tagalog language is just too jumbled, making me having a hard time translating nor understand it.
So, going back to the question: Will a 90's-themed Anime Event top or flop in the year end? The answer shall be depending on what could be the feedback of the con-goers, when this Event goes on.
So then, here it is! At least, you got some idea! Who's the Anime character would you like to Cosplay in the Retro 90's era, or known as the Batang 90's Anime era?