Sneaking Someone's Info
Screenshot Info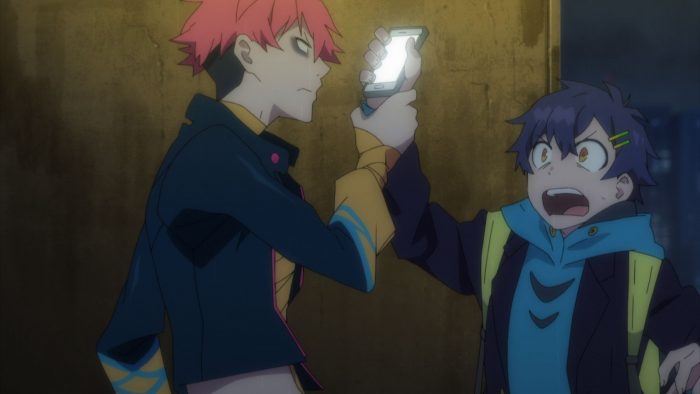 Anime
SSSS.DYNAZENON
Episode
Episode 1: What is a Kaiju User?
Characters Present
2
Gauma, Yomogi Asanaka
How to stalk someone on social media? Basically, there is a way.
When you had created a dummy account, make sure that your identity isn't really revealing, and it should be remained concealed. Otherwise, you are just a spy who is eavesdropping somebody's info.
And then, the harder way or not the recommended way is to sneak on somebody's smartphone to look upon their information. And did you know that it's breaking someone's privacy, if you look at their smartphone's screen without any permission? It is really recommended to set up a lock code whenever you are leaving your smartphone behind, just in case if they are secretly accessing your smartphone without any permission or consent.