Episode of Roselia
The official poster and trailer has been revealed via their official website.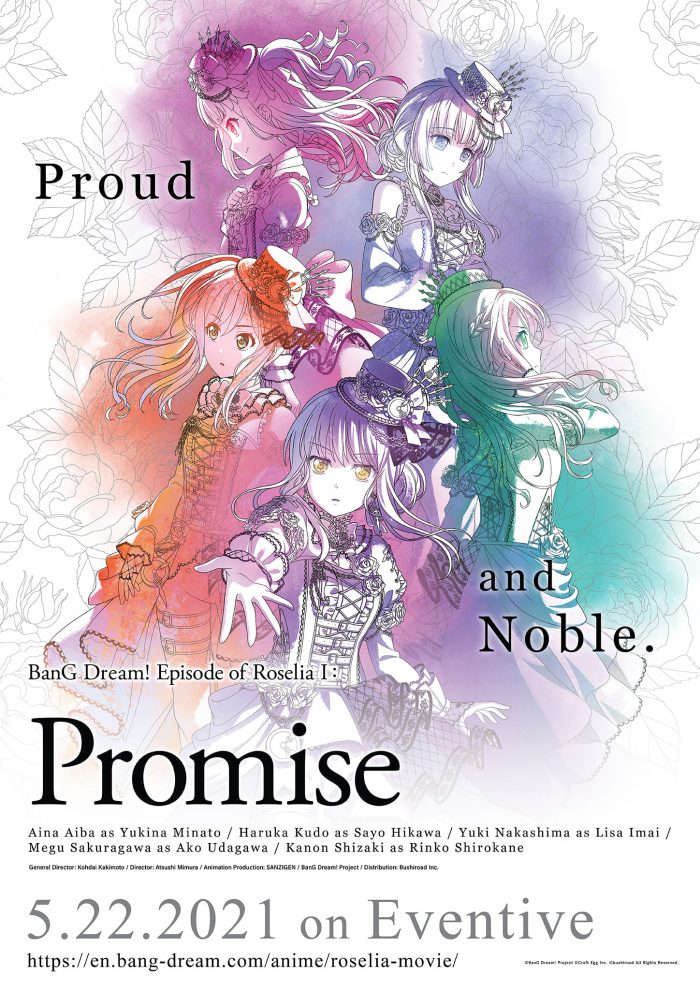 This side story movie of Roselia shall be streaming on US territories starting on May 22, 2021, at 7 PM PDT, until August 22 PDT. Ticket prices cost 20 USD, and each lasts for 3 days.
Meanwhile, the second one, the Episode of Roselia II: Song I am, shall be released on July 24.
Related: BanG Dream! Series Gets Another Anime Film
About Roselia and BanG Dream GBP
Roselia is a Japanese all-female gothic rock band that is part of Bushiroad's media franchise BanG Dream!. Formed in 2016, the group's members portray fictional characters in the project's anime series and mobile game BanG Dream! Girls Band Party! in addition to performing their characters' respective instruments in live concerts. (Wikipedia)
BanG Dream! Girls Band Party!, also known as Garupa (ガルパ), is a mobile rhythm game developed by Craft Egg and published by Bushiroad for the Android and iOS platforms. Part of Bushiroad's BanG Dream! music franchise, it was released in Japan on March 16, 2017. Overseas launches took place in Hong Kong, Macao, and Taiwan on October 19, 2017, in Korea on February 6, 2018, worldwide in English on April 4, 2018, and mainland China on May 30, 2019.
From: BanG Dream! (English)