Part 1: Entrance to the LoveLive! Universe
I had been a long-time fan of the LoveLive! Universe, this series. Ever since it was released in the year 2010, I haven't got to know this idol-themed series. But fate has really came and I had finally crossed paths with this series.
Initially, I am an Anime figure photographer who likes to take still shots of the figure with funny, yet beautiful moments. At that time, I had run out of good Anime shows to watch. When my friends in my circle has watched this particular Anime series in which is indeed trending, I decided to give it a try. When I finished watching it, my mind begs me to go watch it for more. And that is, I am finally got hooked in this lovely Anime series.
There is an existing post in which I had posted it in detail in the other blog of mine. That post is in my figure photography blog.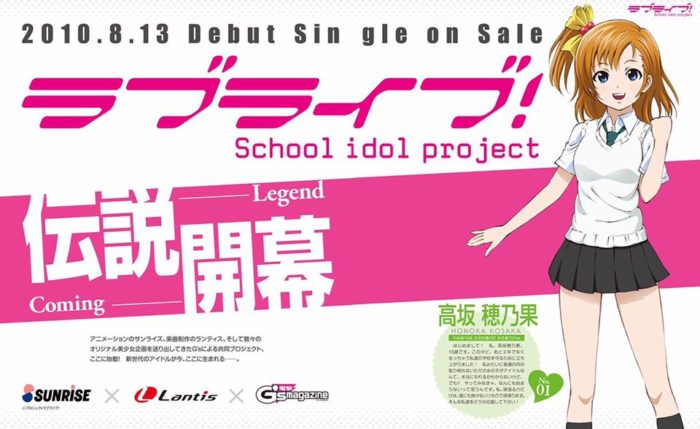 In this topic called LoveLive! Series, it has started as a multimedia Anime project around 2010, where it introduces female high school characters who were grouped and formed as a band together. It was dubbed as the School Idol Project. Several polls and surveys were conducted to decide what character designs, and unit and group names to be used. And then, the series got a boom and it expanded its universe, thus adding up some TV Anime adaptations, smartphone and video games, Manga and light novels, and some feature OVAs or feature Anime films.
Adorable and Lovely Characters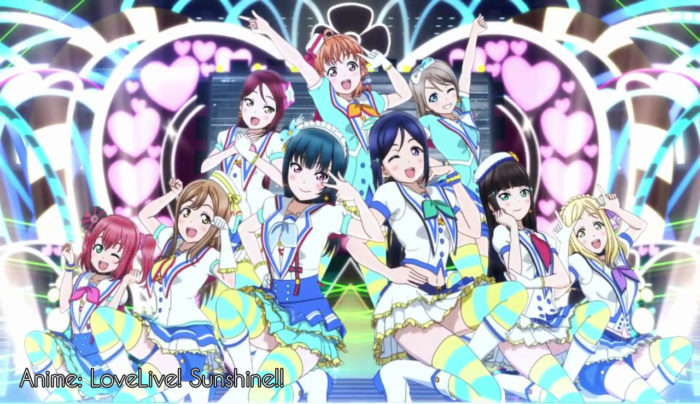 So how did I get to know the characters, besides of looking at their cute and semi-skimpy outfits and their signatured mannerisms? Of course, I had watched and observed their character traits by watching their TV Anime series. That time, I haven't decided of who's my favorite character there, since I am just new to that series or fandom either. But somehow, I can learn of who's going to be my one by progressing through the series. And that is, it is based on my own self and characteristics. I can simply pick one girl based on my own characteristics, and I can determine that if her self and characteristics matches me, somehow.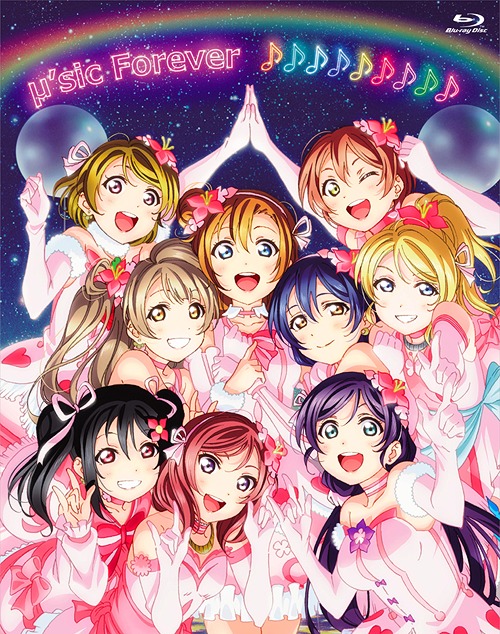 Figures, Plushies, and Etchetera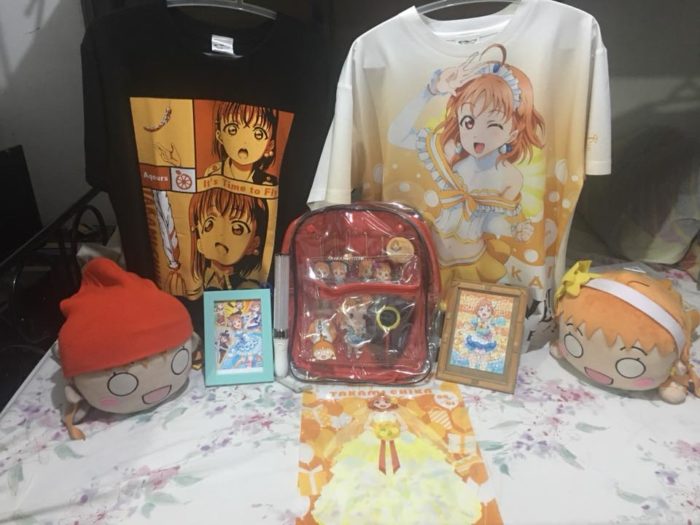 During the time I already became a LoveLive! fan, several merchandise, figures (and Nendoroids!), plushies, and apparel have appeared. Thanks to my spare funds, I was able to get a grasp on these items!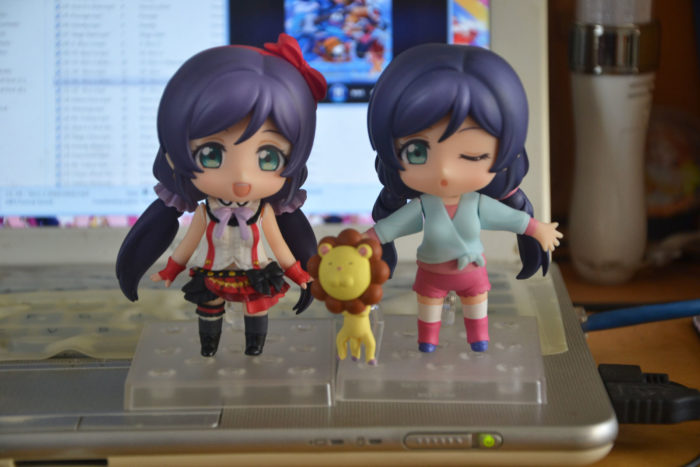 Other things that I did are the figure photography series (Aqours members celebrating their individual birthdays), and likewise attending some meetup and local convention events just to showcase my items.
Viewing and Screening Events
So how did I manage to get into this fandom that time?
In October 2015, I tried watching its feature film. Yes, and that time, I was invited to watch. I thought I had no friends with me watching that, but in the end, I got one and those were coming from the group or community where I currently joined as of now. That was the feature film in which I am impressed because of the musicals, though the CGI movements or certain patterns of the scene made my head ache a bit. I just asked silently to myself, "Why are they crying? Was that the manly tears in which they are talking about?"

Although I took the stepping stone of this series, I was NOT YET an official fan. Somewhere in July 2016, I watched first the Love Live! Sunshine!! Anime. I still remember the feature Anime film that I watched the last and I treated that as the first stepping stone to the series. In other words, the Anime film was my first series that I watched before Love Live! Sunshine!! Anime.

I took some parts of my existing blog post found in my figure photography WordPress Blog.
Actually, the paragraph blockquotes above are just a prologue, or likewise the 'Episode Zero' of my LoveLive! fandom journey.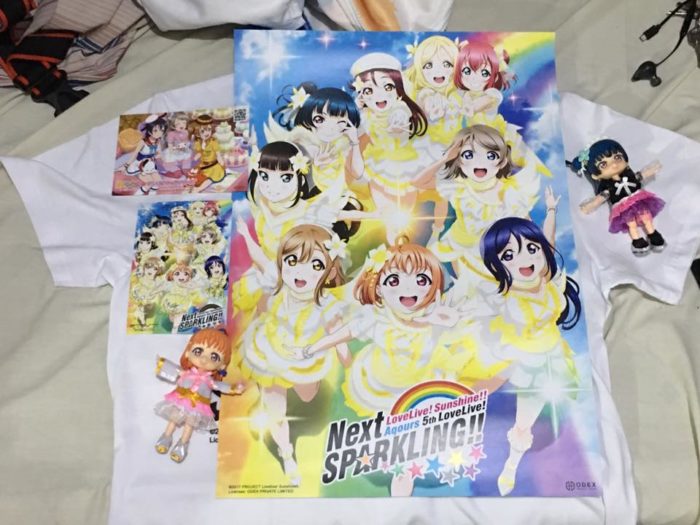 So how about the other events, namely the live and delayed viewings, the Anime film fan screening, and some private fan meetups? They have become a sideline to my fandom. I never intend to not attend any of these, especially the delayed and live viewings. Since their major live performances are somehow connected to the series itself, even though the TV Anime is finished or not airing, still it is just like watching a movie series, or similar to a cinematic universe.
Doors to the Future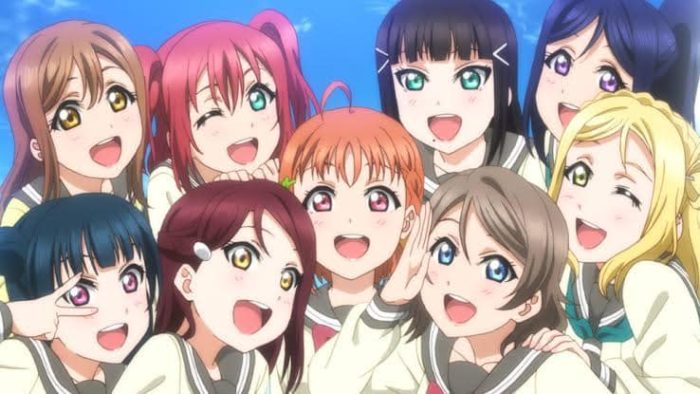 More than that, I can still expect more of these when I tend or continue to follow its stories. The LoveLive! Universe continues to expand further its existence in and outside of its country of origin. The Legend continues.
To Be Continued…
In the next part, I shall talk about the feature game of the series itself, the LoveLive! School Idol Festival.