Today's featured character is… Watanabe You! Yo!
Character Info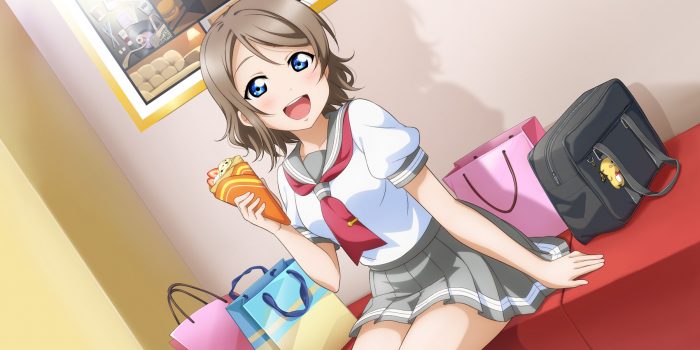 You Watanabe is a student from Uranohoshi Girls' High School, and a member of the School Idol Group, called Aqours.
Along with Chika Takami and Riko Sakurauchi, You was able to form their first-ever School Idol group with them, making their first live show in the school's auditorium.
You Watanabe is making concepts of Aqours costumes, and is adept in swimming. She was also doing weight training, in which it was her favorite hobby in order to keep up her shape and strength.