Featured for this week is… Chika Takami!
Character Info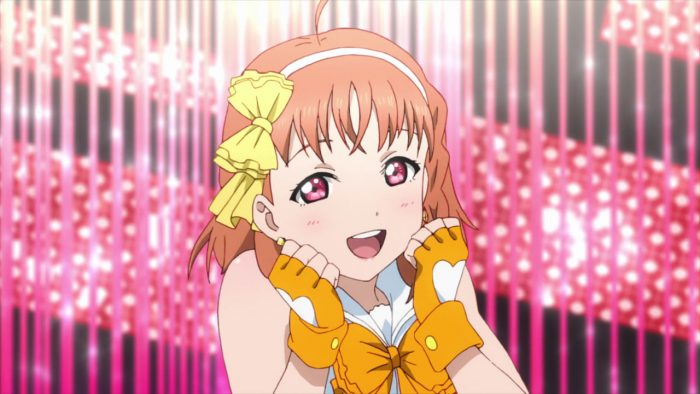 Chika Takami is once a student, starting from scratch in being a School Idol. After being fascinated with the Legendary School Idol, she wanted to form a School Idol Group with her own friends. She is the center School Idol of the group, called the Aqours.
Chika's favorite food are Mandarin Oranges. Her hair color is just the same as them, isn't it? And then, she is the youngest of the siblings who run a ryokan inn.
She wanted to explore more in the School Idol Universe by searching her own radiance in the vast sea of nothingness. When she found out that following those Legendary School Idols can never make them grow in strength, this is where Chika and her group decided to follow with their own light on where it shall go.
Chika Takami is just there ready to sing and dance for you, whenever you are out of luck.