EPISODE 17: The Kidnapped Lierre
A few decades ago, there are a group of young girls who wished for their own dreams to come true. All they wanted is to make every people happy — These girls must sing their own songs and to touch and reach for their fans' feelings. They started from scratch and they were just ordinary high school girls who wear their cute and frilly costumes, and they dance and sing on the live stage. They are the School Idols!
And then, these people had established their own group in order to follow and explore more of the world or universe of these School Idols and Groups. This group is called as the "Idol Chasers"!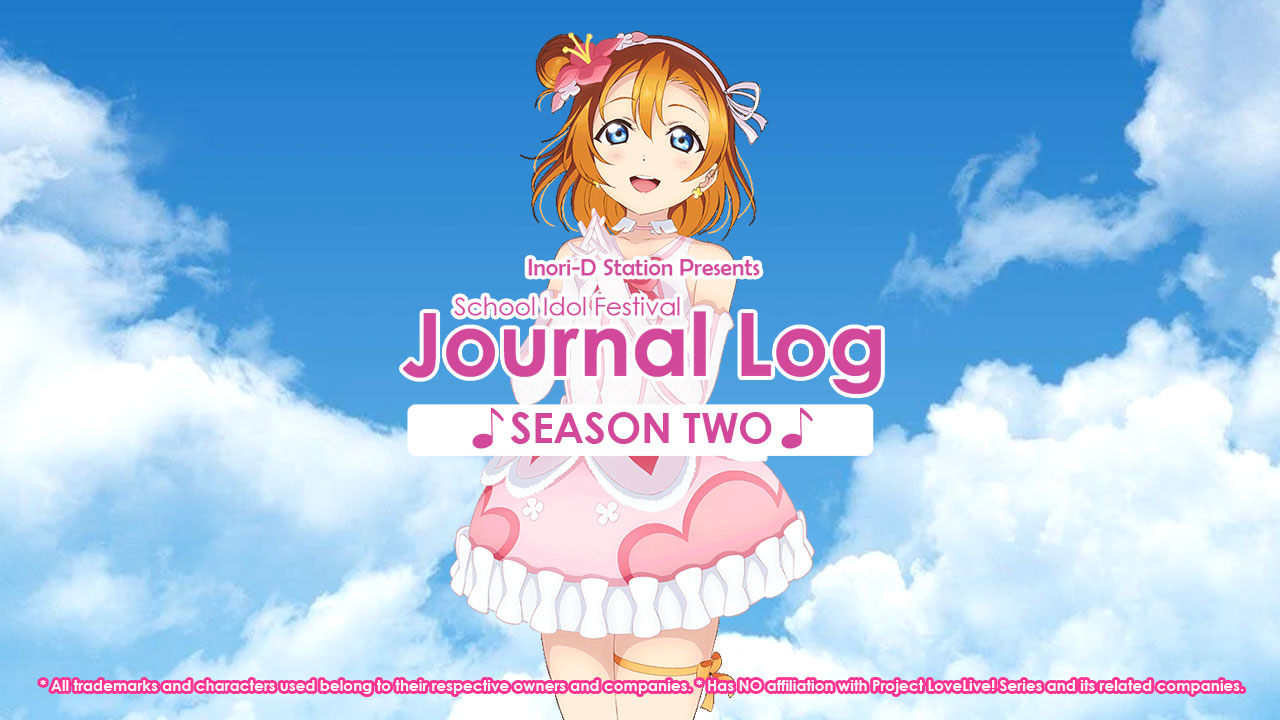 STORY EPISODE
Inside a meeting room which is located within a part of a building which cannot be seen by most people, Komari is speaking with her Commander.
"Okay. Just what could be my today's mission? Is it a new, or a sequel?"
"If I am going to answer your question, that might be a sequel. Okay, this has something to do with our person of concern."
"Yep, that Gen Sakurauchi guy again. He ain't really stopping until he finally realizes it!"
"Just let him be. But then, instead of stopping him right away, we are going to change our strategy."
"Change strategy?"
"That's right. Instead of stopping Gen, we just simply need to capture one person of interest, so that he could eventually stop."
"Oh yeah. But then, who's this one should be captured?"
"A person to target and capture? It's none other than the School Idol Oracle, of course!"
"Ah, it's Lierre. She is considered to be a bridge between the Parallel Universe, right?"
"And that's the only way to protect the safety of the timelines in each of the Parallel Universes!"
"So, what are we going to do with Lierre once we have captured her?"
"To do? We are indeed needing her in order to achieve our objective."
"Objective? What objective is that?"
"For now, your mission is to find and capture Lierre, and bring her here at our base! We have identified her current location."
"Okay, roger that."
"Just forget about of what I had said earlier. Just go and capture her!"
Komari begins her mission, and she finally left the meeting room.
Meanwhile, it was a lively day in the maid cafe at Akihabara. A lot of people, this time, has come to the maid cafe.
Takayoshi and Sho are working as waiters now. And they serve foods and drinks to people who visit their maid cafe.
"Thank you for visiting! I hope that you could come back again!"
Sho has been observing Takayoshi all the time. And he said, "His waiter skills are superb! The thing is that I can't do exactly what he's doing…"
"Hey, Sho! Don't slack off! We got lots of pending orders needed to be brought and delivered!"
"Yes! Right away!"
Meanwhile, the customers inside are observing Takayoshi and Sho, with some quiet comments.
"I do really like that guy! He is better than the cool, young, handsome guy!"
"Well, not bad for a first-timer like him. He just needs to improve more."
"I wonder if they could sing and dance, just like Aika and Chiharu…"
"I am really sure that they must need appeal and attention, in order to attract the girls around!"
The flashback time, just before the Idol Chasers had begun their work shift, Saki has assigned Takayoshi and Sho to work in their part in the maid cafe.
"Okay, it seems we got no other choice, after all." said Takayoshi.
"Otherwise, I might get fired at this rate!" said Sho.
"Aika and Chiharu shall be practicing their dance performance, to be performed later afternoon." said Saki in their meeting. "For Lierre, on the other hand, I am not sure if she is going to join with the two."
Lierre has arrived in the scene and said, "I am just going to teach them additional dance moves, if I had to."
After that, they had begun their dance training and practice, while Takayoshi and Sho has changed and headed to the cafe to work. And this ends the flashback that time.
It was already late noon, and more people are coming to the maid cafe. Sho was tired and said, "It looks like I am at my limit! I wanna rest and stretch!"
That time, inside the room in the maid cafe, Saki is teaching Chiharu and Aika some dance moves.
Lierre has thought up of a song, via her digital tablet book, for Aika and Chiharu to use, in which it can fit to their dance performance later. And then, Lierre said, "The song we are going to use is…"
After Takayoshi has collected the payment made by his customer, he then saw somebody who is looking mysterious and shady to him. And then, he noticed that the mysterious shady person has finally entered inside the secret room of the maid cafe. Takayoshi then followed this person afterward, after hearing some screams inside.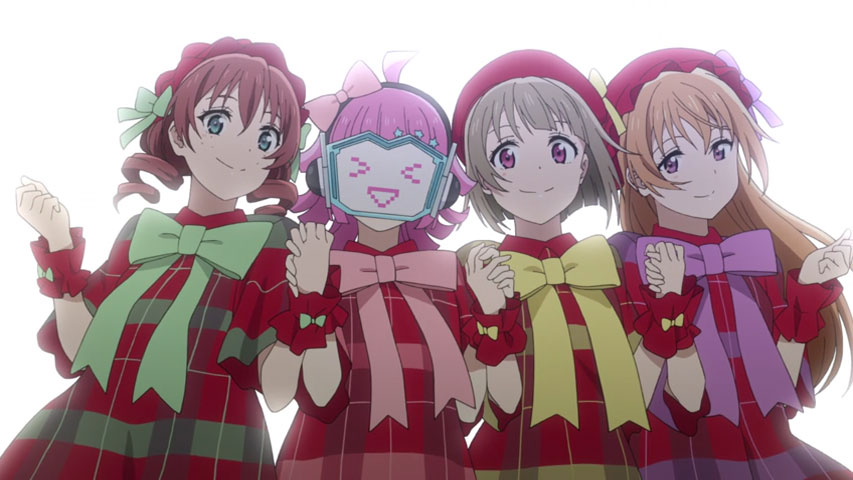 HEADLINES
How's going in the LoveLive! Universe, so far?
Basically, I am just going to include some highlights, in which they can be accessible to most fans, not just only in Japan. And then, some Japan-only exclusive Events weren't somehow included in the headlines (Sorry!), since they can be only visited at the on-site venue itself! But then, they are somehow announcing some paid live streams, on the other hand, if in case that fans won't be able to make it on due time!
What were the important headlines which were included in this Episode, so far? Read more below!
Nijigasaki Anime SEASON TWO Episode 6 Review!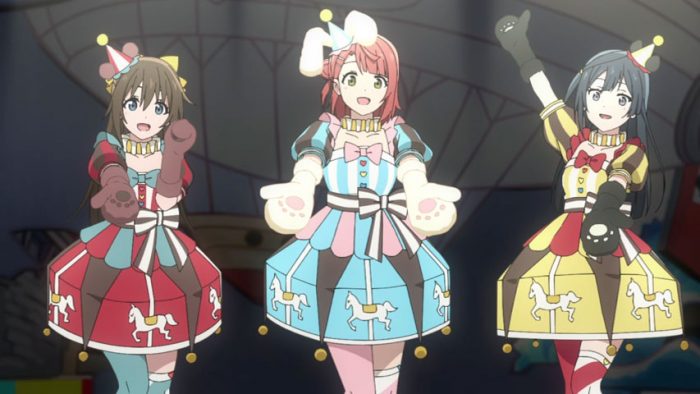 Their costumes look so fragile, especially on the skirt parts which shaped like carousels. And then, what are my other impressions, so far? Read more in the link below to find out!
Liella! Updates
There are truckload of stuffs and new info from the girls in the Liella! Side! Read more below to find out!
MTV Unplugged Presents: LoveLive! Superstar!! Liella! (Update)
?アコースティックライブ?
/
チケット申込は本日迄?
\

「MTV Unplugged Presents: LoveLive! Superstar!! #Liella!」鋭意バンドリハ中です?✨

?バンド映像
①https://t.co/FITd5lL7Oy
②https://t.co/kOWxLOJrKQ
③https://t.co/cUbJM1KVPW

☑詳細・申込https://t.co/p8optz9HfS#lovelive pic.twitter.com/yTXSMzLnao

— ラブライブ!シリーズ公式 (@LoveLive_staff) May 8, 2022
Apparently, there is a good news and bad news for Liella! fans!
The bad news is that though it is considered as a special live performance outside of their major live series (i.e. separate Unit Lives), there would be NO paid live streaming available, as Tweeted by the team themselves.
The good news is that the live performance itself is just only "acoustic sessions", just the same as with the other international artists worldwide, including Dashboard Confessional, Bastille, and many others. Some fans mostly might get bored if they just only hear calming guitar notes per song.
Not to be given concern, or to be prioritized, since this might be releasing soon worldwide, as a premiere (Someday)! Then you have to request your respective MTV channels per country for this one (They already did it with BTS recently, though)!
Voice Actresses for the New Characters Revealed!
?ラブライブ!スーパースター!!?
さらに、Liella!の新アーティスト写真を公開?

また、9人初の「Liella!生放送」を6/8(水)20時より配信することが決定?
6/11(土)より始まるライブ&ファンミーティングツアーの直前に、9人勢ぞろいでお届けします✨
是非お楽しみに?#lovelive #Liella pic.twitter.com/85dKpc5SOx

— ラブライブ!シリーズ公式 (@LoveLive_staff) May 12, 2022
As of last May 12, 2022, LoveLive! Series and Team Liella! has finally revealed the four voice actresses who shall voice the four additional characters in the cast! Do you want to know them? Read them more!
| CHARACTER | ACTRESS |
| --- | --- |
| Kinako Sakurakoji | Nozomi Suzuhara |
| Mei Yoneme | Akane Yabushima |
| Shiki Wakana | Wakana Ookuma |
| Natsumi Onitsuka | Aya Emori |
Additional info about these four new characters can be found from their official website.
Related: LoveLive! Series Reveals 4 Additional Members in Liella! Group
They are scheduled to appear in the upcoming SEASON TWO of LoveLive! Superstar!! Anime. And the series page in IDS shall be also updated as well! And also, read the other headlines below for additional info about their future appearances!
Liella! 2nd LoveLive! Part 2 & Fan Meeting Series
Basically, June 2022 is considered already as the "Liella! Month", due to the number of activities which are occurring in series, one after another. Let's give the summary of those upcoming Events!
First and mostly, the 2nd Live of Liella!, with Yuigaoka Girls Band, shall be held at Osaka-Jo Hall, in Osaka, Japan, this June 4-5, 2022. And most probably, after their live performance (preferrably Day 2), they are going to announce some stuffs there, which would include the trailer announcement video for the LoveLive! Superstar!! Anime SEASON TWO.
?イベント情報?
「ラブライブ!スーパースター!!」#Liella!ライブ&ファンミーティングツアー詳細発表&チケットHP先行受付開始✨
9人での初イベントです?

出演:伊達さゆり,Liyuu,岬なこ,ペイトン尚未,青山なぎさ,2期生4名
※2期生4名はトークのみ出演

詳細↓https://t.co/00fqBqqu2x#lovelive pic.twitter.com/KNITaa5Q4w

— ラブライブ!シリーズ公式 (@LoveLive_staff) April 28, 2022
And then, for the second one, which would occur on a week after the 2nd Live Part 2, the schedules were summarized and were put into a table.
| Series Part | Date | Venue |
| --- | --- | --- |
| Part 1 – Osaka | June 11-12, 2022 | Orix Theater |
| Part 2 – Tokyo | June 18-19, 2022 | Tokyo Garden Theater |
| Part 3 – Nagoya | June 25-26, 2022 | NTK Hall Forest Hall |
Schedule for the Liella! Live & Fan Meeting Tour Series
Also, during on that series of live shows and fan meetings above, we can finally get to know the voice actresses who would appear to voice the four (4) additional characters in the Liella! stable, though that they would only appear in the talk show parts of this fan meeting tour series.
And then, this is something to watch out, since they would likely reveal the trailer video for the anticipated SEASON TWO of LoveLive! Superstar!!, or known as the Liella! Anime! Look forward into it!
Opening and Ending Theme Singles (SEASON TWO)
TVアニメ『ラブライブ!スーパースター!!』2期OP/ ED主題歌の店舗特典を発表!https://t.co/xu22m45sTX

そしてさらに❣
TVアニメ『ラブライブ!スーパースター!!』2期OP/ ED主題歌 ポスター抽選キャンペーン開催決定!!https://t.co/xXWQICklM5

どちらも要チェックです??#Liella #lovelive

— ラブライブ!シリーズ公式 (@LoveLive_staff) May 12, 2022
The embedded Tweet above is returning an Error Code 403. Use this link instead!
Along with their announcements is the upcoming Opening and Ending Theme singles and albums, to be released soon a month after the premiere of the first Episode of the Liella! Anime SEASON TWO! The release dates of the following are in a table below, and the titles of these respective albums shall be announced at the near future.
| | |
| --- | --- |
| Opening Theme Single | August 3, 2022 |
| Ending Theme Single | August 10, 2022 |
Stay tuned at their feed for more info about the pending titles of these albums!
Liella! Livestream (June 8, 2022)
And finally, they shall be having their upcoming Livestream, which shall take place on June 8, 2022, at 8:00 pm JST! Available on their LoveLive! Series Official Channel on YouTube and on other related streaming networks!
The hosts shall be the cast of Liella!, including the four new members! Look forward into it!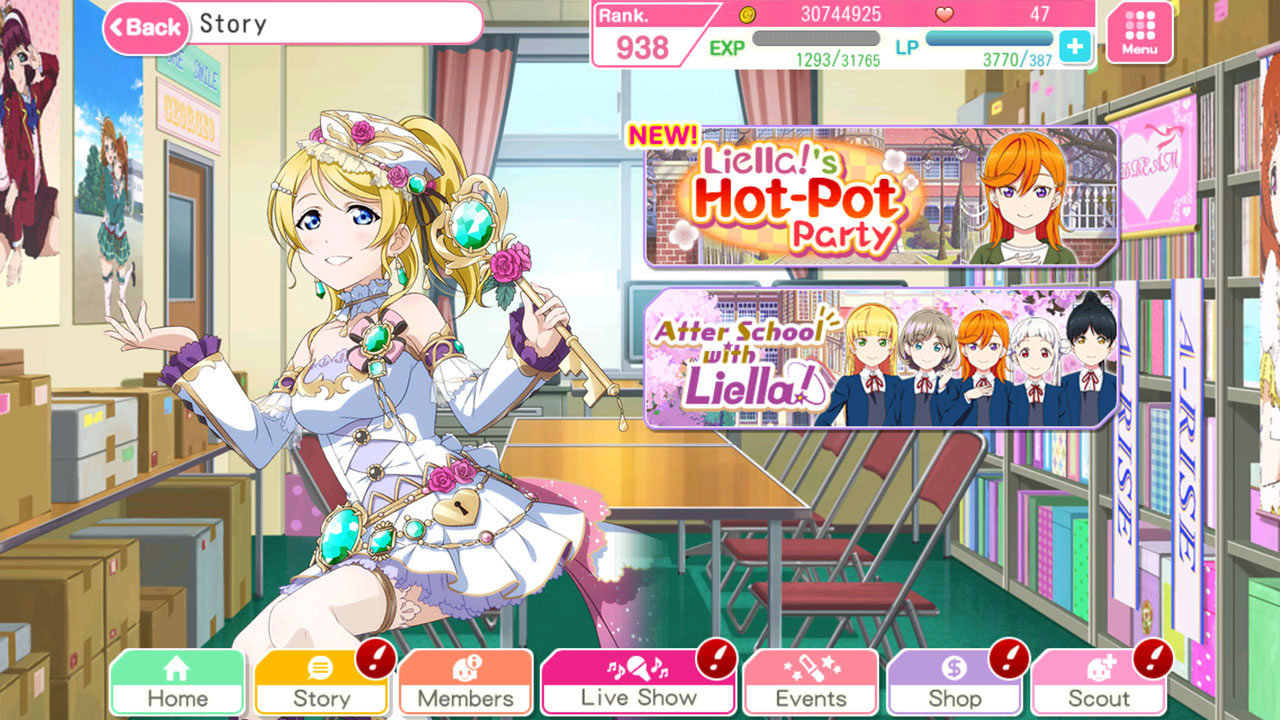 LLSIF HIGHLIGHTS
The Event grinding is getting a lot more intense than ever, even if there is no live show modifier that increases drastically your EXP gained after every successful live shows made! But then, the grinding for the Total Group Score in this Companion Match Event has become a lot more easier, thanks to the powers of the trendy meta teams, which was used by most players today!
And then, other than those "colorful" URs which can be obtained in various Limited UR Box Scouting or other equivalent, what were the other things spotted, so far in this LLSIF Highlights?
Round 26 Companion Match

We are at the final stretch of this Event, where the battle for the Gold Tier bracket still continues!
In this highlight, it is believed that the Companion Match Group Score has finished a lot more earlier than in the previous Companion Match Rounds before! It is all thanks to the new trendy "Encore" meta team, in which it caused the group score to be finished faster as early as three days before the Event ends on its run.
But then, that doesn't necessarily mean it's over! You have to continue grinding and reaching higher ranks, brothers and sisters! And make sure to achieve your very best score this time around in order to survive in the Score Rankings in this Event! You have to take on to your meta song (any song that has higher Combo Counts like Yume no Tobira) in order to score higher, and take advantage with the mic power of your allies and rivals as well!
While this Event is ending on its run tomorrow after this Episode was published, I am going to give my final results of this Event via my Twitter account! Also, those shall be posted on the next Episode! Look forward into it!
Setlist Event Part 4: μ's & Aqours 4th Live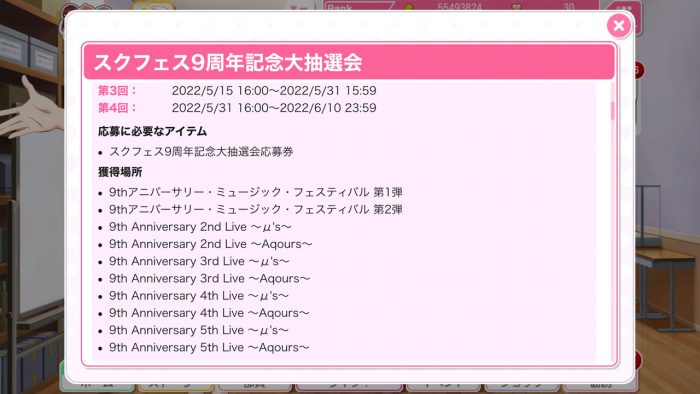 As part of their ongoing LLSIF 9th Anniversary Celebration Campaign, there would be an upcoming Part 4 of the Setlist Events! And this was already highlighted on the 15th Episode, remember?
Same goes with the rules. You just have to get higher emotion points by landing a higher total score on a song! You can get an AA Ranking if you successfully landed a higher Total Emotion Points on the bracket given. Yep, it varies per group, so you have to reach and get higher score here! You must indeed use your own meta team (Encore teams) in order to get 15 Love Gems when you landed an AA Ranking in no time!
This Part 4 Setlist Event shall start, I think, when the ongoing Companion Match Event has ended tomorrow, and right after the patch update. I am not sure, but… Just look at the details further in your in-game notifications! They might give you info about it, in which it was different from my notes above!
Liella! Honor Scouting: Children's Day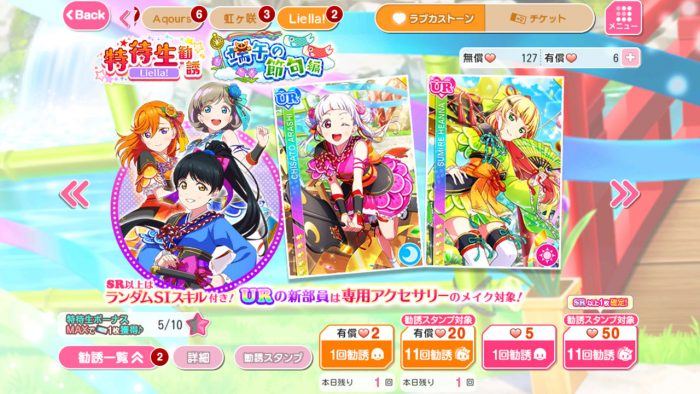 On every 9th of the month, there would be new URs and other rarity members to be released on the Liella! side. And take that note!
Scout for 11 (50 Love Gems or a Paid Scouting Ticket) in order to get 1 SR or above member. And you can get some other Honor Scouting Bonuses, such as Max Up Jewels and Blue Scouting Tickets as well! And make sure to get a substantial amount of Love Gems in order to take advantage with the 1 guaranteed UR feature, right on every 5th and 10th Stamps! You already know about the Stamp Scouting rules, right, in which they can be applied also on those Pick-Up Boost Scouting banners?
You can make use of them as "Cheer Units" in the future on some Events to come! And also, check out their Skills, if in case you wanna create your own meta team, other than the trendy Encore meta teams — Maybe for Live Arena or Rhythmic Carnival purposes!
"Aqours Numazu Festival" In-Game Event
?「輝け!Aqoursぬまづフェスティバル in よみうりランド」開催記念キャンペーン?

特別なログインボーナスや、新規楽曲としてテーマソング『SUKI for you, DREAM for you!』を配信いたします?

ぜひチェックしてくださいね?

詳細はこちら⇒https://t.co/YBQCwwYnIY#lovelive #スクフェス pic.twitter.com/Tq5gjqcl8Q

— 【公式】ラブライブ!スクフェス事務局 (@lovelive_SIF) May 13, 2022
It seems there is an on-venue Event in Numazu City, where Aqours shall be the hosting group!
This Event Campaign shall last for at least three weeks! You can check out more of this by reading them in your in-game notifications!
But to give you some minimal details, it shall include Login Bonus items, such as SSR exchange tickets, limited B-Side Song, and some limited items in the Seal/Sticker shop!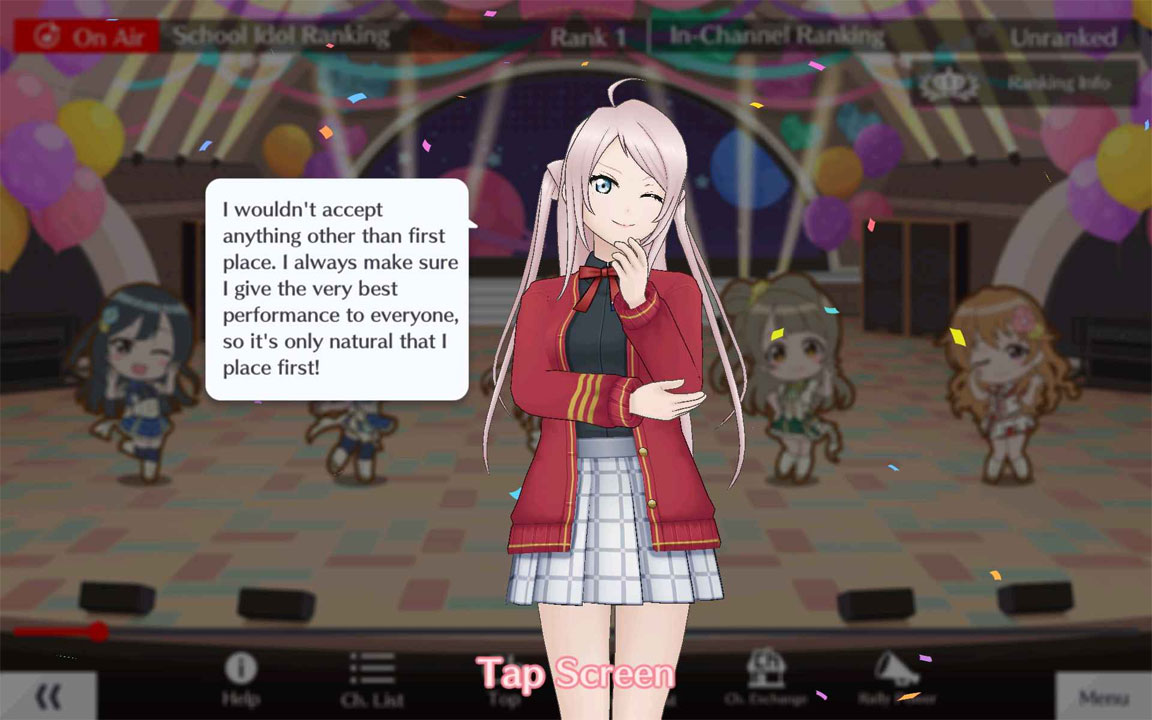 ALL STARS HIGHLIGHTS
Basically, there is still a way in order to grind higher ranks, and to get stronger in this game. Do you know what could be that strategy? Your hint here might be saving a lot of Star Gems and other upgrade items!
And then, so far, what were the highlights spotted in this game? Read more to find out!
EXCHANGE: A Stylish Job for a Dazzling Future (Final)
【LoveLive! ALL STARS】

Just 1 day remains… Will I make it on time?

Final highlights and updates shall be on the tomorrow's #IDS_SIFJL_S2 Episode!#lovelive #スクスタ #LLAS pic.twitter.com/rGFkryuPPB

— INORI DONZ | Inori-D Station (@InoriDONZ) May 12, 2022
It seems I am losing hope to grind for higher ranks in this Event. But then, I ain't still losing hope to grind for more points in order to get the Event URs and SRs! Getting some High Memories and Mementos can be a plus here, since they can strengthen up your School Idols, even if you use some weaker rarities. My fight is not yet over for this one.
While this Event is ending in at least 6 hours from this Episode, I am going to give my final results via with my Tweet on my Twitter account! And this ends my highlights for this one! Watch out for an another Event, which shall be detailed on the next Episode!
School Idol Channel Weekly Bulletin
Alright, let's find out the results of the previous School Idol Channel Rankings! Did your best girl make it to the top ten, or did she flop once again?
JP Side = #58
| RANK # | SCHOOL IDOL | GROUP | AVERAGE CHEER POINTS |
| --- | --- | --- | --- |
| 1 | Setsuna | Nijigasaki | 8,253 |
| 2 | Kotori | µ's | 7,374 |
| 3 | Ayumu | Nijigasaki | 7,252 |
| 4 | Nico | µ's | 7,012 |
| 5 | Kanan | Aqours | 6,284 |
| 6 | Kanata | Nijigasaki | 5,976 |
| 7 | Shioriko | Nijigasaki | 5,665 |
| 8 | Shizuku | Nijigasaki | 5,631 |
| 9 | Ai | Nijigasaki | 5,361 |
| 10 | Eli | µ's | 5,329 |
Global Side = #45
| RANK # | SCHOOL IDOL | GROUP | AVERAGE CHEER POINTS |
| --- | --- | --- | --- |
| 1 | Ai | Nijigasaki | 6,490 |
| 2 | Eli | µ's | 5,298 |
| 3 | Nico | µ's | 4,793 |
| 4 | Kotori | µ's | 4,676 |
| 5 | Ayumu | Nijigasaki | 4,490 |
| 6 | Kanan | Aqours | 4,191 |
| 7 | Setsuna | Nijigasaki | 4,172 |
| 8 | You | Aqours | 4,165 |
| 9 | Shioriko | Nijigasaki | 4,146 |
| 10 | Dia | Aqours | 3,500 |
Notes: Character in Italic font face means that was the girl or channel that I have joined in the previous rankings.
---
So far, nothing is closer yet. In fact, the usual Kotori and Setsuna duo are still dominating in the rankings, though. And just what I have said, the closest School Idol to celebrate her birthday is Ai Miyashita on May 30th!
Keep in mind that the School Idols whose birthday is just too close are more likely to be always at the top one in the School Idol Channel Rankings.
Tune-in next time for the another update in School Idol Channel Rankings! Let's see if your chosen School Idol would dominate in the top ten this time around next week!
Dream Live Parade: Natural & Elegant On Stage
【LoveLive! ALL STARS】

<DLP> Natural & Elegant On Stage

More on #IDS_SIFJL_S2 Episode 17 tomorrow!#lovelive #LLAS #スクスタ pic.twitter.com/AcFekQDINm

— INORI DONZ | Inori-D Station (@InoriDONZ) May 13, 2022
The next DLP (Dream Live Parade) event shall feature Elegant and Natural attributes as featured School Idols! These featured attributes can have more PP (Parade Points) in order to last longer when you use them!
Remember the rules on how to grind in this DLP Event? Basically, you can get Parade Exchange Tokens when you clear a stage, in which you can exchange them for items like Scouting Tickets and other rare accessories!
Be sure to play in this DLP, if you want your School Idols to get stronger!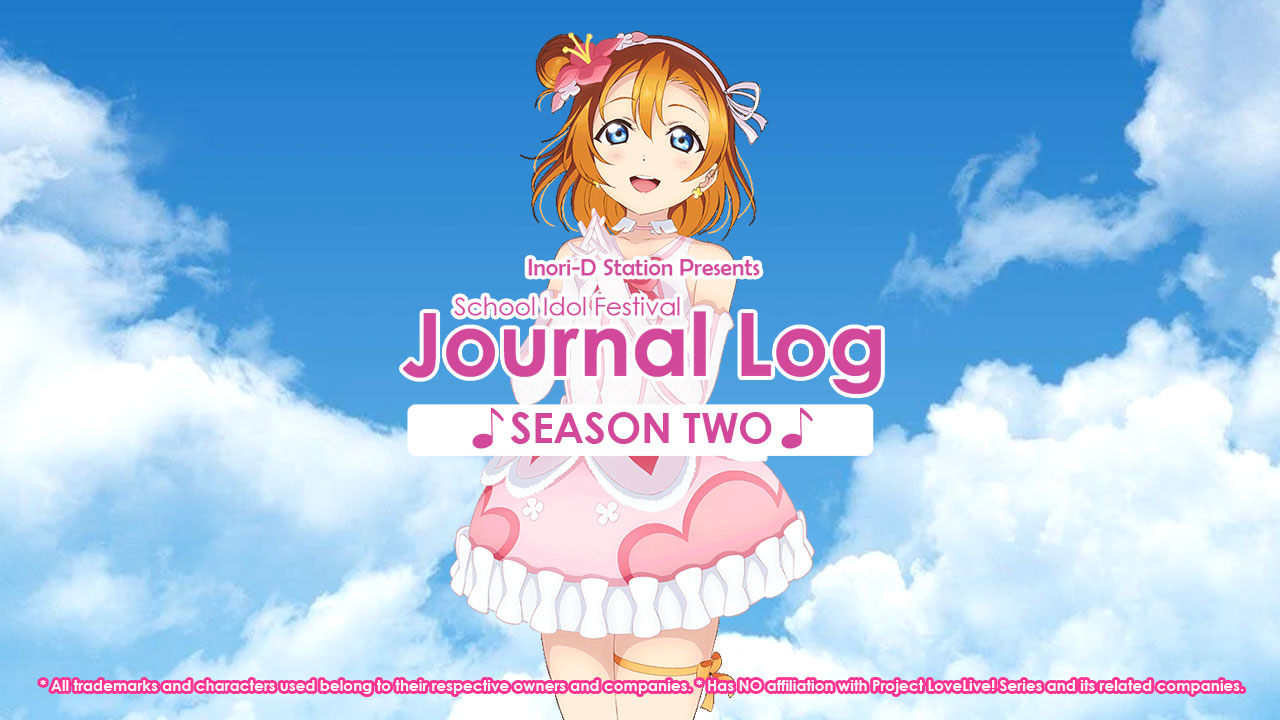 STORY EPISODE (EPILOGUE)
"How easy to infiltrate this place!" said Komari as she has already grabbed Lierre from behind. "Finally, my mission is complete!"
Takayoshi saw somebody grabbing Lierre and said, "Hey, just let her go!"
"I don't want further chaos here. Besides, I had completed already my mission! Anyway, I should go out now! See ya, boys and girls!"
Komari has finally fled, thus getting disappeared from sight, along with the captured Lierre.
"Damn, I should have not let my guard down!" said Saki, as she witnessed the kidnapping incident.
"Oh no… Lierre!" exclaimed Chiharu. "What should we do now?"
"Never really expected this thing to happen…" said Aika.
Takayoshi noticed a thing which is dropped on the ground. He picks it up and said, "This is Lierre's digital tablet book!"
And then, Saki speaks to them and said, "There is no time for drama! Idol Chasers, we are going to plan our rescue mission for Lierre!"
And everyone replied and said, "S.I.F. !!"
And so, the Idol Chasers have all gathered in the meeting room for a briefing. They are going to plan on how to save Lierre from Komari who kidnapped her.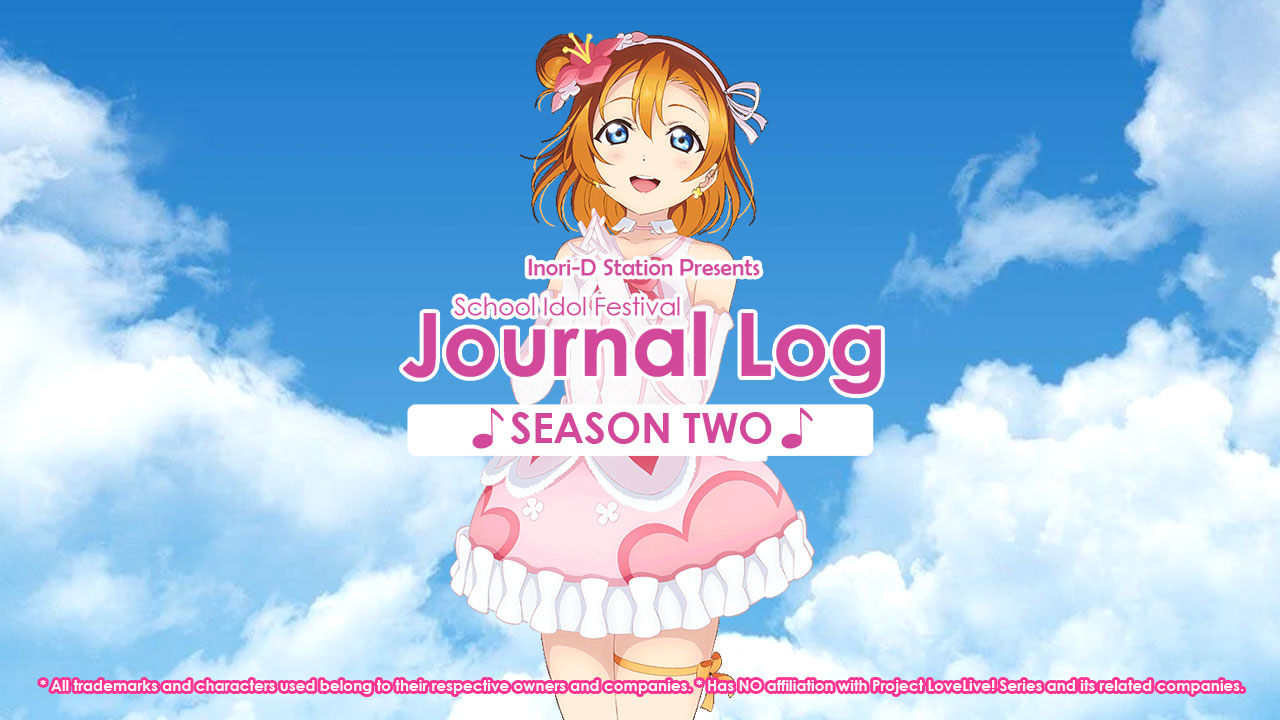 NEXT PREVIEW
Wherever we are, we are sending "fan letters" to these School Idols in order for them to answer our feelings and thoughts. We all know that it's not 100% guaranteed that they are going to answer them in due time. But then, there might be a little chance so that they could speak up to you, and you shouldn't lose hope!
Next time on School Idol Festival Journal Log SEASON TWO, "Dear Honoka".
Now, let's make our dreams come true together!
The Bonus Stage
The girls of Nijigasaki are back in this second season! Shioriko Mifune, Mia Taylor, and Lanzhu Zhong are now added to the stable!
Once again, these girls are seeing each other — sometimes as friends or rivals everyday.
They all have one, common dreams! And that is, somebody like Yu Takasaki, can support these twelve girls in making their dreams come true!
And once more, they are chasing for their dreams, along with their new friends and rivals at their side!
So then, they wanted to have an Event once more, in order to put these girls, whether friends or rivals, together! This Event is called as the "School Idol Festival".
However, the different concurring activities in school can make themselves having a hard time organizing this come-together Event. Can Yu be able to put these girls together, and make their dreams come true? This is the story of Yu Takasaki and the twelve School Idols, in their quest for unity and with their rainbow-colored friendship adventures!
LoveLive! Nijigasaki High School Idol Club SEASON TWO!
Starts airing and streaming on April 2, 2022!
For overseas simulcast, check with your local Anime licensors per region for the time and availability in your area!
Also, LLSIF and ALL STARS in-game celebration campaigns now going on!
Official website:
https://lovelive-anime.jp/nijigasaki/
RETURN TO MAIN PAGE BACK TO HOME PAGE