Other Games Based from LLSIF
There are other 'sister' games created based from LLSIF. Namely, the LLSIF: After School Activity, and its 'Next Stage' version update, and the newest game, the LLSIF ALL STARS.
LLSIF: After School Activity & Next Stage Update
It was released around December 2016, and was created and developed by Square Enix, a company who is known for games like Final Fantasy Series and Dragon Quest. It is, this time, in a form of an arcade cabinet (AC) machine.
I had never get to try to play with this arcade version of LLSIF. But, I will try to give you some idea on how to play it when I get to go to Japan someday! I will share it via a photo Tweet in my Twitter account!
LLSIF ALL STARS
This was the new game which was recently released in the Android and iOS market. It was trending in Japan trends in Twitter when it was released officially and its game servers had opened. More details of this new game shall follow in the final part of this blog post special.
* Insert Woz IWAE here *

A new history is written on the page!

その名も『ラブライブ!スクールアイドルフェスティバル ALL STARS』!#lovelive #スクスタ pic.twitter.com/MEhs2s5XSP

— いのりどんず (Inori Donz Network) (@InoriDONZ) September 25, 2019
My Experiences in Playing this Rhythm Game
I started playing this game because it's fun and enjoyable. While listening to their feature songs as I hit the tap notes in rhythm, I can feel like I am in a battle scene and this song is playing in background.
Ever since I started playing this game, I always started with an Easy difficulty. I take one step forward when I get to finish a lower difficulty setting.
Because of the inspirational messages and encouragement given by the characters in game, I tried putting my efforts in playing the game, and I can survive some songs in higher difficulty. And I can sometimes get a full combo on a higher difficulty without me knowing! Playing this game is just like my biking hobby. If you got a mistake by getting tripped over, then it will be a disaster.

This quote above is directly taken from my Anime figure photography blog post counterpart.
I am always trying harder whenever I can. As of today, I can finish any song up to Expert difficulty. And that is, I put all of my effortful practice and motivation into that game! While I can sometimes land a Full Combo finish on to that song in a Master difficulty, through patience, study, and motivation, I can practice more by joining and playing in the in-game events!
【LoveLive! SIF JP】

Idol Chaser's Fall: All-R Nightmare.#lovelive #スクフェス pic.twitter.com/3KsZLgPECx

— いのりどんず (Inori Donz Network) (@InoriDONZ) July 14, 2019
Another thing that either motivates or demotivates me is the Scouting (Gacha) feature of the game. Sometimes, I don't always get what I wanted. If I failed to get what I wanted, I desperately just collect more Love Gems by maxing out that character's Bond Points to unlock her side story. Then, I can get more Love Gems by reading the Side Stories of the characters who were max-bonded. I know there are other ways on how to get a member of UR rarity. I am just not only focusing on hunting on my favorite character's URs, but my 'scoring power' is also a factor in which I need to improve as of now in order to excel in Score Rankings of any in-game events I join.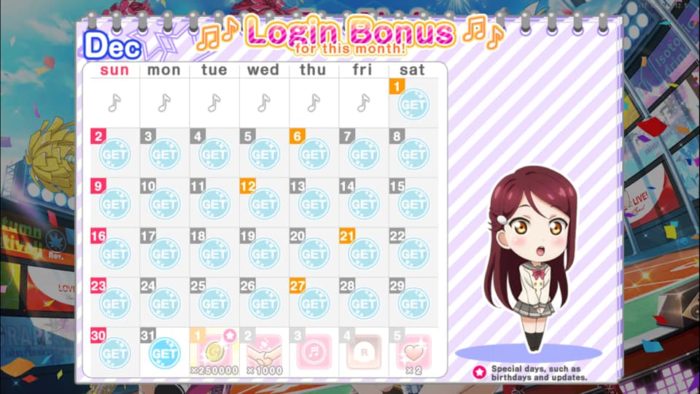 I am actively playing LLSIF for three years, with no signs of declination. While playing on both Global and Japan-sides of this game, my priorities and schedules were somehow difficult to balance at the same time. With the simultaneous events that occur in LLSIF on both Global and Japan-sides, I can somehow feel restless. And that is the reason why I ain't stopping to play this rhythm game yet.
Afterwards, a brand new year of my journey in the LoveLive! Universe is about to start. I hope that I can still continue for another year of fandom.
To Be Concluded… In the Final Part!!
The Final Part of this blog post special shall talk about of what are the possible events and future projects that may occur, concerning this fandom that I am in, the LoveLive! Series. Also, I will talk about the new game, the LLSIF ALL STARS.
The future of the School Idols is in your hands.