Part 3: The Road to the Legend!
The previous part has tackled the LoveLive! Series' official game, the LoveLive! School Idol Festival. That Part 2 post has given me some stress and I got tired afterwards. And also, that previous part was too long!
So then, let us not make the introductory paragraphs any longer. Let's go to the third and final part of the blog post special, the LoveLive! Series Fandom 3rd Anniversary Special!
LLSIF ALL STARS and Nijigasaki High School Idol Club
Recently, just last week, the most anticipated game in Japan has finally made its official debut. It is called the LoveLive! School Idol Festival ALL STARS. It was previously announced months ago many times, at the recent livestream commemorating the LoveLive! Series 9th Anniversary, and the previous livestream event during the School Idol Festival Thanksgiving 2019. Also, LoveLive! Series has re-aired and re-streamed their TV Anime Series on YouTube and other video network sites just to promote their game.
* Insert Woz IWAE here *

A new history is written on the page!

その名も『ラブライブ!スクールアイドルフェスティバル ALL STARS』!#lovelive #スクスタ pic.twitter.com/MEhs2s5XSP

— いのりどんず (Inori Donz Network) (@InoriDONZ) September 25, 2019
LLSIF ALL STARS was created, developed, and published by the same gaming companies who were behind in making the original LLSIF. This time, Sunrise Inc., will be also joining the team! Sunrise is known for Mobile Suit Gundam Series and other Anime series, like Gin Tama, Inuyasha, and City Hunter. It was released in the Apple App Store (iOS) and Google Play Store (Android) on September 26, 2019.
Now this is a Party!!
LLSIF ALL STARS is more than just a rhythm game. I, myself, am fond of playing adventure and RPG (role-playing games). So basically, another genre was combined in this new game that I am currently playing in the present timeline.
To have an idea, I am going to give you some points in this game to help you to get started. While I am not revealing the entire game's features (the best part is to discover them by yourself), these are the following below.
This is not your old-fashioned rhythm game in which you can land a perfect combo, even on a higher difficulty song.
There are more than three attributes to find in this game (Smile, Elegant, Active, and more). The best part is by discovering them yourself.
As mentioned in the first point, this is not just a rhythm game. If you don't have a required character to use to play with the live show, you will fail before you can even finish it.
Why failing a live show before you can finish it? It is because everytime you tap the rhythm notes, your team's stamina will decrease.
If your characters were underpowered and unenhanced, there are two possibilities. First, you will fail the live show immediately in the middle. And second, you can clear the live show, but you cannot reach the minimum Score Rank, which is Score Rank C (Rank D is the lowest).
Save your Love Stars! You can use them to scout for new School Idols! But other than that, there are other uses. Mostly, new and newer School Idols will be added periodically per updates in the future. So, use and do this early LLSIF ALL STARS gaming moment before it's too late!
【ラブライブ!スクスタ】

The Story of SIF ALL STARS begins here.

This is my first UR draw which came from the rewards by playing the other game! I will call this one as my 'Starter UR'.#lovelive #スクスタ #黒澤ダイヤ pic.twitter.com/GPkWRFJwsi

— いのりどんず (Inori Donz Network) (@InoriDONZ) September 26, 2019
【ラブライブ! スクスタ】

Got her today in my free UR pull! Once you hear your best girl's voice, that means she came for you!#lovelive #スクスタ #高海千歌 pic.twitter.com/awBoK2GVOE

— いのりどんず (Inori Donz Network) (@InoriDONZ) September 28, 2019
Continuing on to the next part of this sub-topic, I shall talk about the Nijigasaki High School Idol Club.
The Nijigasaki High (Nijigasaki Gakuen) is a famous school located at Odaiba, in Tokyo. That school is popular and known for its many variety of majors and styles of learning and studying. It is said that the students who were there are gathering their dreams and hopes to become famous all over the country. Also, the members (students) who belong to this school aim to be the best (No.1) School Idol if they are chasing their dreams, sometimes as a rival, and even as a companion every day.

Using the Google Translator and my own Japanese literacy powers, I translated and transliterated the introductory paragraphs found in their official website into my own.
And here are the new characters (School Idols) that will appear in the future development of the series! Hint: You can look at the names found at your card album in your LLSIF game, whether the version is Japanese or Global.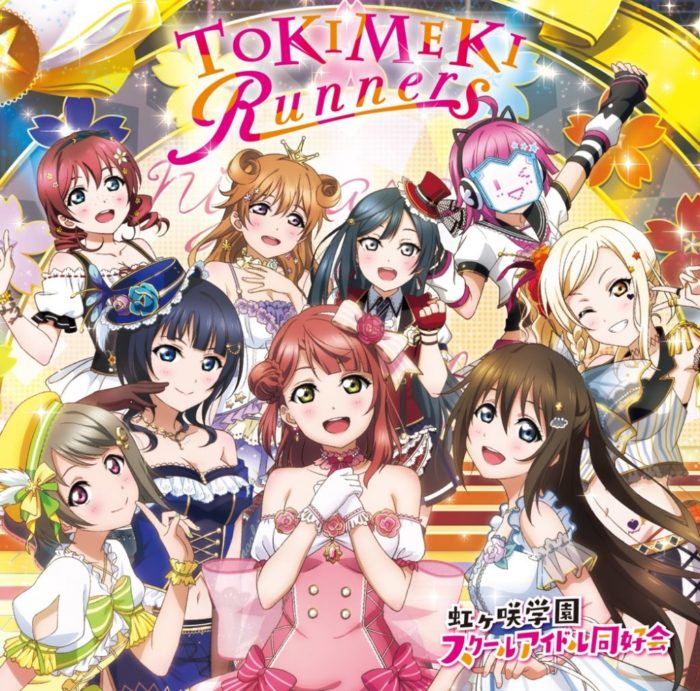 Alternatively, you can look at this paragraph to find out! The names are: Ayumu Uehara, Kasumi Nakasu, Shizuku Osaka, Karin Asaka, Ai Miyashita, Kanata Konoe, Setsuna Yuki, Emma Verde, and Rina Tennoji. The story will probably be revolving around them. You can find out more about them by playing the LLSIF ALL STARS!
The Future of LoveLive!
Now that everything is set in place, and they had already come into reality! Finally, a brand new chronicle is written in the page! For now, I will move on from my past and I shall fight in the present. And in the future, I shall be prepared for any event or happenings that might occur sometime.
For the future projects of this series, this is something that I need to make a foresight with. And that is, their upcoming First LoveLive! performance that will happen at the end of the year, the LoveLive! Festival that will happen at the beginning of year 2020, and some more and exciting future merchandises and figures, are the things I need to be prepared of.
To summarize everything mentioned in the Parts 1, 2, and this part, I should, therefore, continue to follow this saga which will involve these lovely girls in the World of School Idols. Also, playing with the LLSIF and LLSIF ALL STARS games shall help me to find clues and mysteries behind revolving with the School Idol Groups, µ's, Aqours, and the Nijigasaki High School Idol Club, or mostly known as 'Nijigaku' or simply Nijigasaki.
Happy 3rd Fandom Anniversary: The Road to the Legend!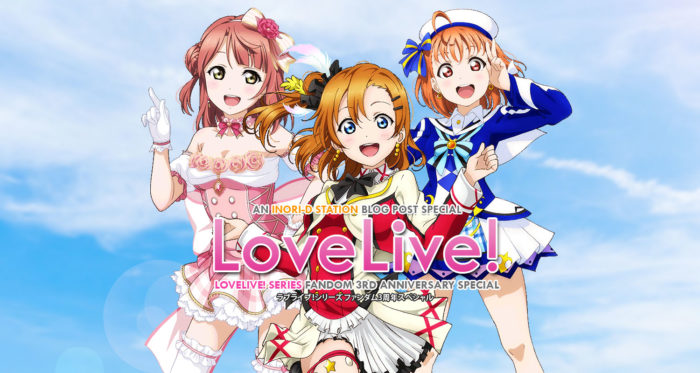 Dating to when this last blog post was posted, I will celebrate today my third anniversary of my stay in the LoveLive! Universe!! October 2 is the day, and I started in the year 2016! That is also the day when I touched and played the LoveLive! School Idol Festival game! I hope that I could continue to stay in this universe for another year.
Happy LoveLive! 3rd Fandom Anniversary… To me!!