The Guest is Sunny Passion
It has been reported that the LoveLive! Superstar!! team has announced at the recent Liella! First Live Tour, in their Tokyo Live Leg Tour, that there are some announcements!
?#Liella_東京_9star ?
「ラブライブ!スーパースター!!」TVアニメ1期再放送決定?
1/8よりNHK Eテレにて毎週土曜17:35〜(予定)?

更に #Liella!1stライブツアー<東京追加公演>開催決定?
皆様の応援のおかげです!ありがとうございます?
最速先行抽選申込券は11/26発売のBD3巻に封入?#lovelive pic.twitter.com/lTFvg0FSp0

— ラブライブ!シリーズ公式 (@LoveLive_staff) November 25, 2021
Some stuffs, such as the re-airing of LoveLive! Superstar!! TV Anime series, have been announced at the end of their live performance. Also, they had confirmed that there shall be an additional live leg tour to be done, right after their last live leg tour (Miyagi Live Leg Tour).
Liella! shall be back in their bonus, 11th Live Leg Tour (Tokyo), in January 15 and 16, 2022, at Tokyo Garden Theater, in Japan. This time, they shall be featuring Sunny Passion as their guests, and the actresses of them have already confirmed their upcoming appearance.
This 11th Live Leg Tour is now open for residents in Japan for the on-site venue, and the ticket lottery applications are now ongoing, starting from November 26 until December 12, 2021 JST. Lottery results can be viewed from December 17, at 1:00 pm JST until December 20, 2021, at 9:00 pm JST. These lottery tickets for that said event shall be available in the TV Anime's Blu-Ray Box Volume 3, which was released since November 26, 2021.
Meanwhile, they have announced that the TV Anime, LoveLive! Superstar!!, shall be re-aired in NHK ETV in Japan, starting on January 8, 2022 (Saturday), JST.
Source: LoveLive! Superstar!! Official Website via Twitter
Related post: Liella!'s First Live Tour Overseas Paid Streaming Announced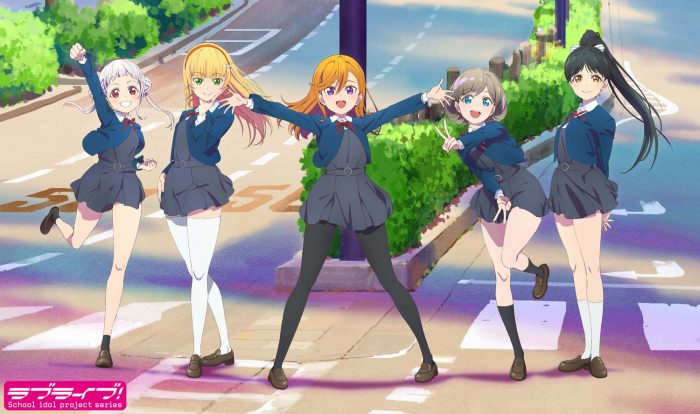 Liella! is an all-girl idol group (School Idols) for the LoveLive! Series, namely for LoveLive! Superstar!! TV Anime series. They had debuted in the series, since the release of their first song and PV, entitled 'Hajimari wa Kimi no Sora', since April 7, 2021. Current members are as follows:
Sayuri Date as Kanon Shibuya
Liyuu as Keke Tang
Nako Misaki as Chisato Arashi
Naomi Payton as Sumire Heanna
Nagisa Aoyama as Ren Hazuki
The group name, Liella!, was a combination of French and Spanish words, namely lier and brillante, respectively. Lier means to bind or connect, and brillante means brilliant or to shine. This group name has been decided and picked up through an online poll by Dengeki G's Magazine, which was done between August 17 until 31, 2020.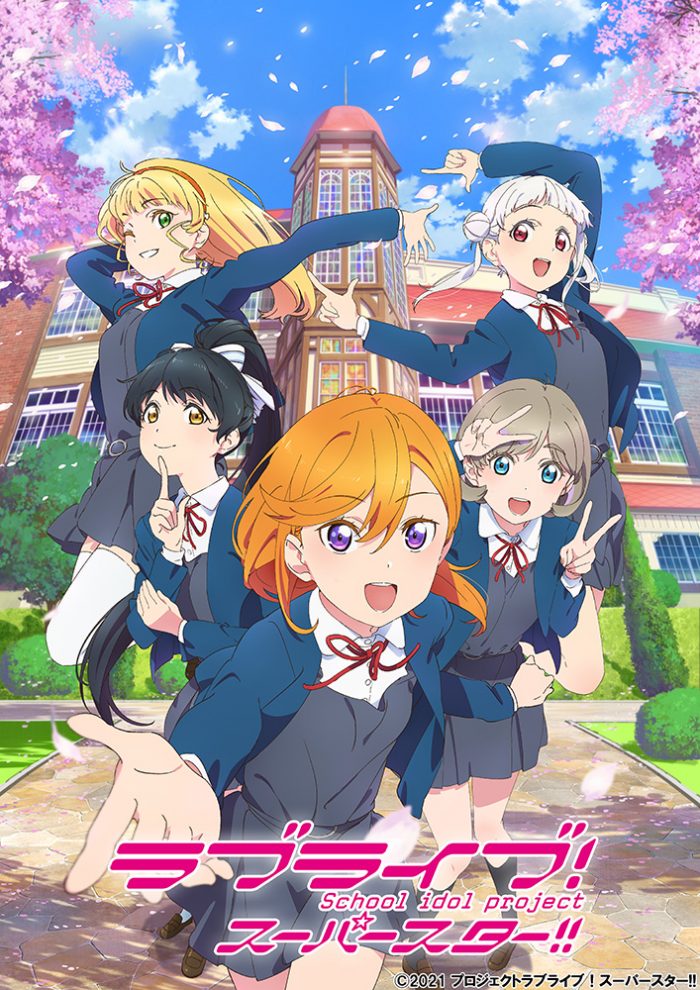 LoveLive! Superstar!! (2021) is a Japanese TV Anime series that aired since July 11, 2021 in Japanese TV networks. It is the fourth entry to the ongoing LoveLive! Series, which came out since year 2010.
Yuigaoka Girls' High School is a new school located between the cities of Omotesando, Harajuku, and Aoyama. No other students were enrolled there, even seniors. It is a story about the five girl aspirants who were beginning their steps as School Idols.
ABOUT LOVELIVE! SERIES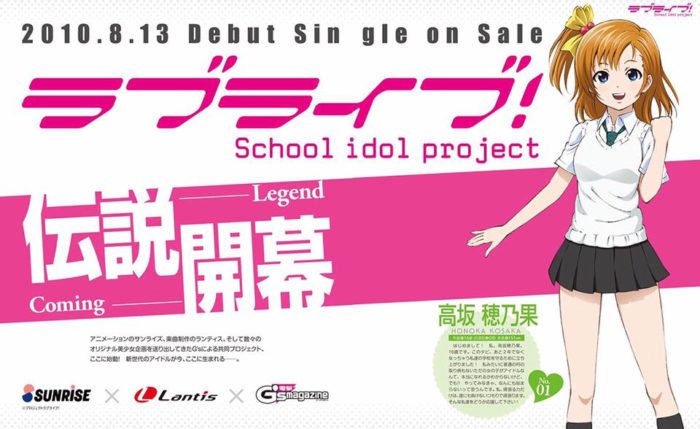 The LoveLive! Series is a Japanese Anime multimedia project. This was produced by the collaborating companies, the Japanese Anime music label Lantis, animation studio Sunrise, and Dengeki G's Magazine, a magazine by ASCII Media Works (KADOKAWA Group label).
This project began somewhere in 2010 and it starts as a multimedia project, where it introduces female high school characters who were grouped and formed a band together. This project was dubbed as the 'School Idol Project'. The girls will produce music and singles, as well as making a full music animation video out of that music.
©2021 PROJECT Lovelive! Superstar!! (Official Website)