Aqua × Kana × Next Stage
This review post may contain visual and contextual spoilers. Please read at your own discretion.
Don't know on how to watch or stream this Anime show? Then check out my streaming guide page for more info!
Overview (Story)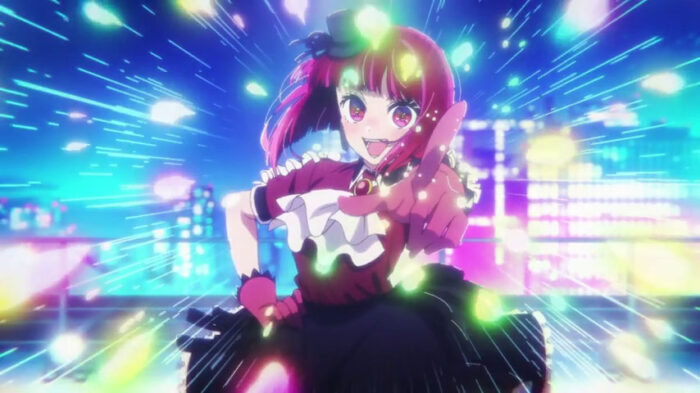 Kana Arima, Ruby Hoshino, and MEM-cho had debuted finally on the stage as idols of the newly-reformed B Komachi. It seems that Kana is still looking upon her old self again as they are performing on the stage. When she can tell that her popularity is mediocre among with Ruby and MEM-cho, and is in a verge of breaking down, Aqua finally saves her performance by waving his white penlight at her.
Review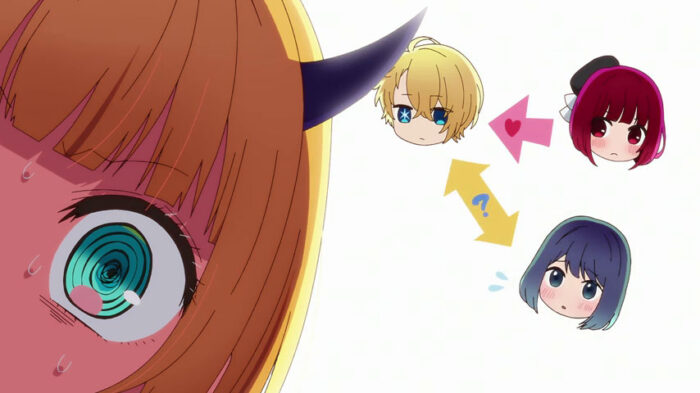 What a good Episode here, though that it is bit heartbreaking that it would be ending in a cliffhanger, where it is now entering towards an another story arc! Could it be…?
In my opinion, the character who is somehow mediocre and shy here is basically the highlight of this Episode! And did you know who was that character? It's Kana Arima!
Kana did an another amazing character development here, when at the time that she was able to perform on the stage, while somehow mimicing the early Ai Hoshino's habits and expressions. That's almost basically the same vibe as Akane Kurokawa, who was able to mimic also Ai's starry eyes, copying her usual "genki" expressions. So then, another good job for Kana here, thus stealing the other characters' spotlight for at least three straight Episodes! (Yay!)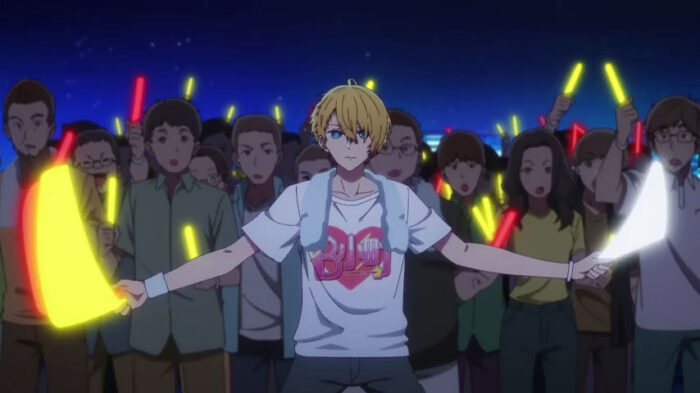 Aqua, on the other hand, is just really cool down there. And then, he was able to do the "wotagei" dance at the front of the audience crowd (Basically the Episode 1, when he was still a baby). Of course, those "dark starry eyes" can really make him evil, thus his mind and heart was nothing but revenge. And then, I do really praise him for having these talents as an actor, in which it was totally added to his character.
For me, MEM-cho and Ruby did a great job, when they were able to nail their own versions of STAR☆T☆TRAIN and Sign wa B with Kana on the stage. Though that Ruby and MEM-cho were able to shine with their songs, they were just the opposite from Kana, in terms of my attention. Because Kana can be the center of attention when she was breaking down when no other people notices her, Ruby and MEM-cho are then left aside. And overall, they are doing great as new idols of the newly-reformed B Komachi.
And lastly, we are entering an another arc, which is really faithful from the Manga source. Could it be entering with Aqua this time around, along with Akane Kurokawa? And then, I am seeing some "love triangle" vibe here. As you can see, I can tell that Kana and Akane were indeed worthy, opposing rivals at each other.
I am really so much hyped when they announced the "second season" at the end of this Episode. Basically, I do really expect more of OSHI NO KO, since the story isn't done here. Rather than calling it a Season 2, I might dub it as "Part 2".
Nothing to learn too much nor having other insights from this Episode. But then, it is really telling me already that I should read the Manga source. I might do that, if I got time! But I ain't telling on what has happened from the Manga source (The best part is to read them by yourself). And then, this ends my Episode Review of this Anime series.
See you soon on Season Two. Or otherwise, "OSHI NO KO Part 2".
My Rating: GOOD (4.4/5)
Series Info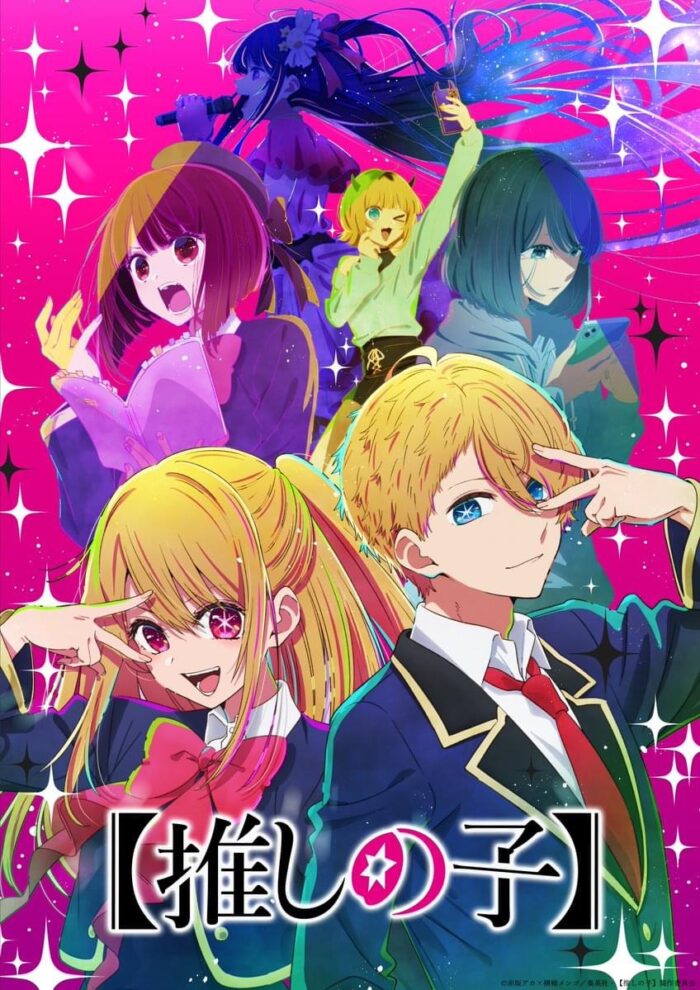 Now streaming on HIDIVE and Netflix.
This Anime series was aired and streamed since April 12, 2023 with its first Episode. The first Episode was aired and streamed as a one-hour Episode premiere.
Series Info | Episode Reviews Archive | Streaming Guide