Starting from Scratch
Screenshot Info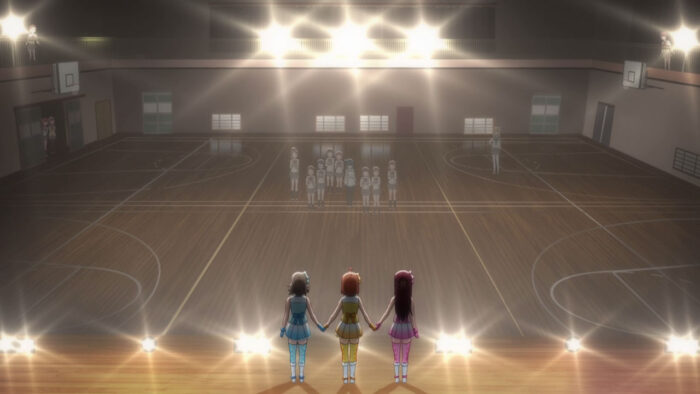 Anime
LoveLive! Sunshine!!
Episode
Episode 3: First Step
Characters Present
Chika Takami
You Watanabe
Riko Sakurauchi
If you are going to start on something that is worth of your time and money, are you willing to be more passionate and diligent in order to suceed?
Sometimes, you can't just give up on something that you didn't get it for the first time. That's what we call "trial and error".
When we start on something, of course, there would be none to few of your friends who could really support you. There is something that you must need in order to get their attention. But then, you really can't force them to follow and support you. Sometimes, you just need to continue on what you are doing. It is because the things that you usually do are the only things that can make you happy, without squishing other people's feelings. You must know your limitations, and don't just jump immediately to the hardest part of your journey.