Capcom's Smartphone Game was released since March 24, 2020.
Capcom Taiwan, the main publisher for Capcom's ROCKMAN X DiVE has announced its shutdown date. The game is scheduled to shutdown on September 27, 2023, at 12:00 pm PHT (UTC+8). The staff of the game has thanked the players for the support.
All of the related IAPS are stopped since today, at 4:00 pm PHT (UTC+8).
Meanwhile, the game has prepared some endgame campaigns for the players to enjoy, while waiting for the shutdown date.
More details from their website via their Facebook page.
In addition, the staff has released a farewell thank you video for its players.
About Rockman X DiVE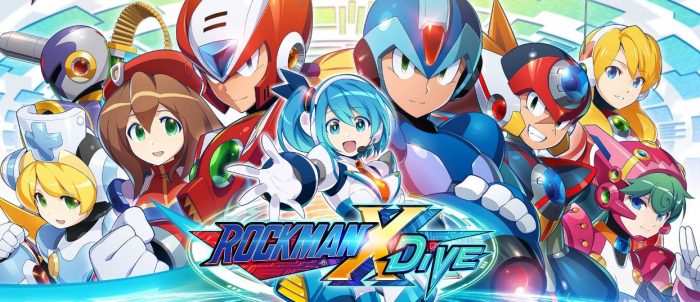 ROCKMAN X DiVE (MEGA MAN X DiVE) is a smartphone action video game created and developed by Capcom Taiwan Co., Ltd., a division of Capcom Co., Ltd. in Japan. The game is based loosely from the Rockman X (Mega Man X) video game series. Apart from being released as one-series-focused smartphone video game, the game also includes other characters coming from another Rockman (Mega Man) Series. Example shall be the recent characters coming from the Rockman Zero and ZX Series. The game was released on the Android and iOS systems last March 24, 2020. It has served many players around Asian territory, which includes such as Taiwan (origin), Singapore, Philippines, Hong Kong, Thailand, and many others.
Character designs were done by Keisuke Mizuno. Voices of the characters were provided by famous Japanese musicians and artists from various Anime series, like Showtaro Morikubo, Reina Ueda, Ryotaro Okiayu, Minami Takayama, and many others.
The game features the default characters that appeared in the popular Rockman (Mega Man) X video game series, which includes X, Zero, Sigma, Colonel, Axl, and many more. It also features the main heroine mascot named RiCO (voiced by Reina Ueda), which serves as one of the original characters made within this game.
This smartphone game has made crossovers and collaborations with several existing Rockman (Mega Man) video game series, as well as some other video game series under the Capcom label (i.e. Monster Hunter series).