Thank you for playing… For folks in Japan!
3:09 PM · Jun 30, 2021, Via LoveLive! SIF AC Twitter – The dev team and staff has announced via Twitter that the arcade cabinet version of the LoveLive! SIF game shall end its gaming services on October 1, 2021. The staff has thanked the fans who were playing and supporting the game for at least four and a half years.
【お知らせ】『スクフェスAC Next Stage』は2021年10月1日(金)をもって、ネットワークサービスを終了させていだくこととなりました。サービス開始より約4年半、多くのお客様にご愛顧いただき、誠にありがとうございました。詳細はこちらをご確認くださいhttps://t.co/9daXZ4wli2 #スクフェスAC

— 【公式】ラブライブ!スクフェスAC運営 (@lovelive_SIF_AC) June 30, 2021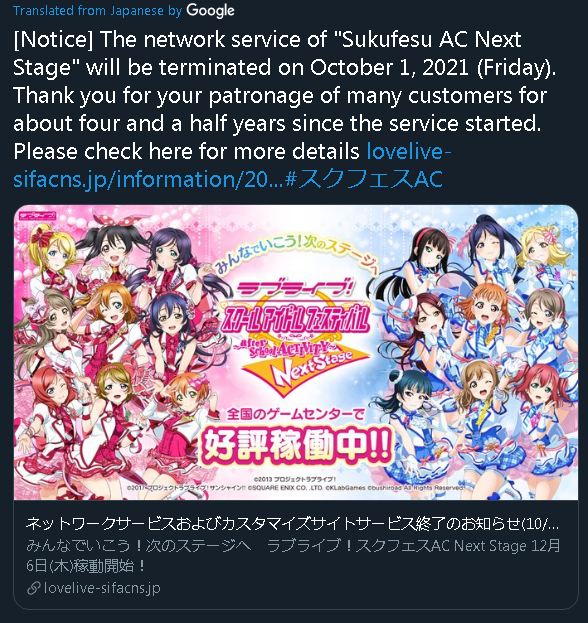 To translate properly, the arcade cabinet game by Square Enix, the LoveLive! SIF -after School ACTIVITY- Next Stage, shall end its gaming and network services on October 1st, 2021.
In addition, their customization site linked to the arcade cabinet game shall also be closed down. The players in Japan can still play the game and use the customization site, and it will not be accessible anymore when the service ends at the same date, at 5:59am JST.
This is due to the fact that its arcade home version was already released recently, and most of its contents are coming from the original arcade cabinet version. And also, maybe, due to the fact that many arcade gaming centers in Japan have been closing down recently.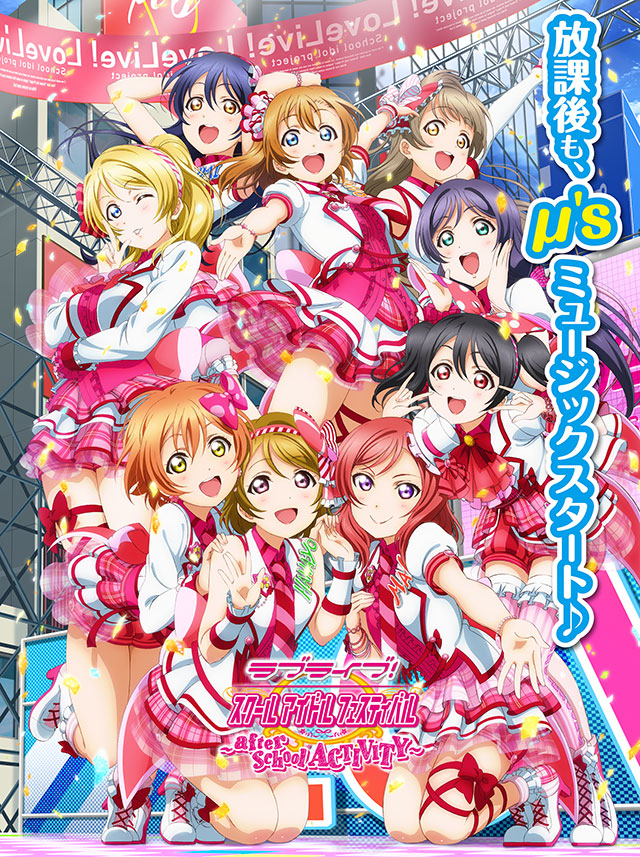 About LoveLive! SIF Arcade
The LoveLive! School Idol Festival ~after school ACTIVITY~ is the arcade version of KLab Games' smartphone video game, LoveLive! School Idol Festival. It was created and developed by Square Enix (known for Final Fantasy, Dragon Quest, and other games like Marvel's Avengers and Mana (Seiken Densetsu) Series). The arcade cabinets of this game was made available in Japan arcade game centers since December 6, 2016.
Also, game expansions and updates (Next Stage) were later added in this arcade cabinet of the game itself, later adding Aqours and Saint Snow in the lineup.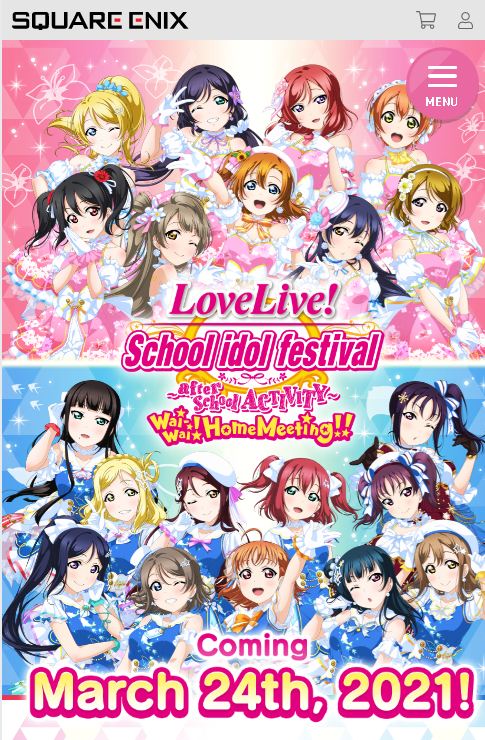 The LoveLive! School Idol Festival – after School Activity – Wai-Wai! Home Meeting!! or SIFACHM is based from the original arcade cabinet (AC) video game by Square Enix. This PlayStation 4 port of this AC game has been released in Japan and overseas since March 24, 2021.