The Final Target
This review post may contain visual and contextual spoilers. Please read at your own discretion.
Don't know on how to watch or stream this Anime show? Then check out my streaming guide page for more info!
Overview (Story)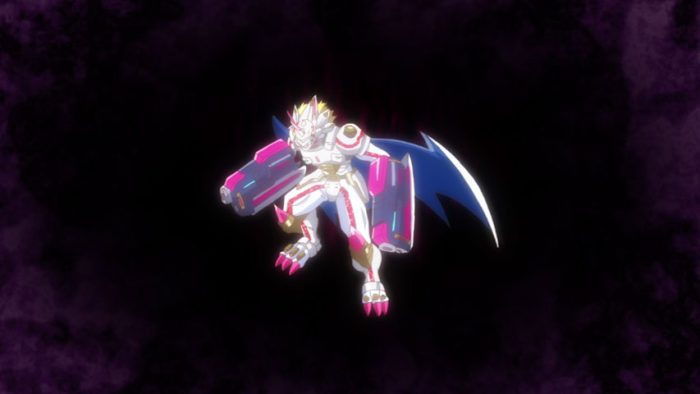 With more Digimons are being transported into the Human World, Hokuto, Hiro's father, is trying to devise a plan in order to create a gate leading to the Digital World.
With everyone else, had successfully transported to the Digital World, other than Hokuto and the other Digimons that helped them, whether friends or enemies, they are now facing the first obstacle, in which they need to get through in order to reach that "place".
Review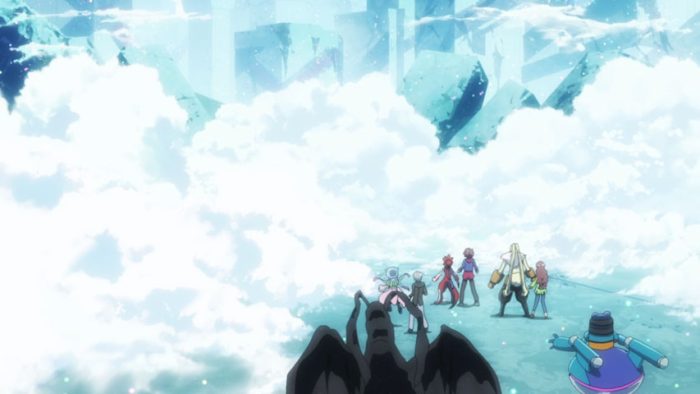 See that thing in this picture? This could be the Digimon Fighters' last target. Alright, time for the Episode Review, before it goes into a break again!
Making me wonder, that this Digimon Series got its own twists as well — on who's the evil, and who's not. And then, to tell, this Anime series is coming to a close… really soon!
Alright, let us know some other characters that appeared. Hokuto, who appeared as Hiro's father, has finally returned because his world (If you know it) was already destroyed. Not really destroyed, but in the sense that it is no longer the world that it is used to be. Also, it is really understandable that some previous featured enemy Digimons had made their appearance for the last time here. Whether friends or even atrocious enemies, they came for help.
And also, the three main Digimons had finally utilized their Champion forms for the last time when they had warped into the Digital World (Or even before warping).
Digital World is basically made up of data and everything — what people do have in their own emotions, and their surrounding environment. Also, Digimons dwell there, and they exist in that Digital World.
Story is basically showing something that when you have nowhere to run, what are you going to do in order to save yourself and everybody? It has reminded me of an RPG video game, where the main hero character was unable to defeat his enemy, having all of his friends and comrades in a pinch, and he was severely wounded and injured. Then, this "inner voice" will come out and eventually save him from total annihilation. Yep, and that's the message… And a contextual spoiler as well! And to add up my paragraph, the previous sentences are basically what I had learned from this Episode!
I am really sensing that there might be some surprising twists here in this Anime. I can really determine on who is really the "Big Evil" of this Digimon Series. I can really know that the endgame Digimon is not their final boss here… But someone else… Someone who can really reside within one of our hero Digimons in this series!
What an intense Episode with a twist here! See you in the next two weeks (Due to the last news post that I had posted here recently)!
My Rating: GOOD (3.9/5)
Series Info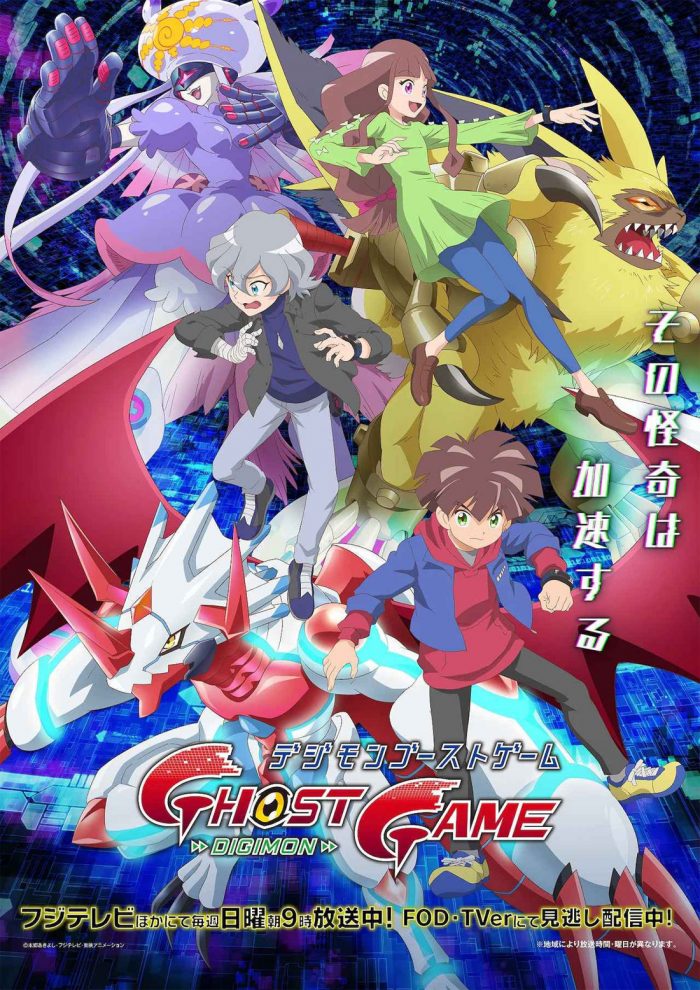 Digimon Ghost Game began airing and streaming in Japan and overseas since October 3, 2021.
Series Info | Episode Reviews Archive | Streaming Guide