How Do Beast Tamers Become Stronger?
This blog post may contain minimal spoilers. Please read this only if you had seen this Episode.
Inori-D Station strives to give spoiler-free Episode Reviews and Impressions in this post.
Overview (Story)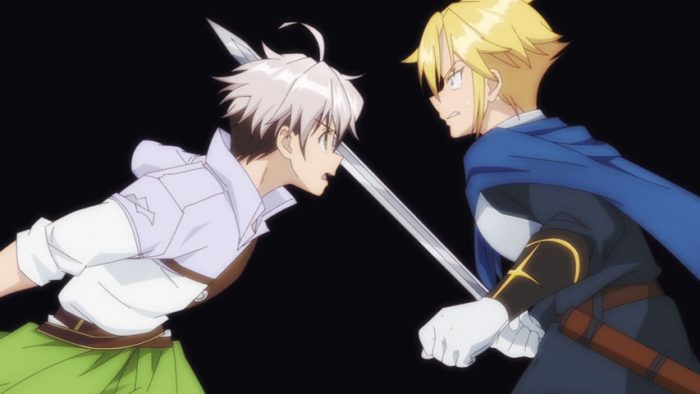 Rein and his companions are heading out for an another quest. Until, he has encountered Arios and everyone else from the Heroes Party that expelled him!
Arios told them about a mysterious dungeon that no one can ever pass. And so, Kanade and Tania are telling Arios and others to apologize to Rein. Instead of making some formal apologies, it has only ended up to the point that a simple argument turned into a party duel!
Review
Let's read and view, with the Episode Review! Some people do have different opinions when reviewing some Episodes, in terms of their stories, characters, some other animation tricks. But for this one, will it be a good impression for me?
Characters. Arios is an arrogant knight who is probably a "bully", but a strong, agile knight in the Heroes Party. He can have that title "Hero" with him, but he is not a true hero, for me. Not only you possess the title Hero because you can do anything to fight and to defeat any obstacles. Also, a hero must ready to sacrifice and save anyone who are in the time of peril. But then, there are many meanings of hero, after all. And which of them shall you be picking, and why? Still unanswered carefully, what is truly a "Hero"? And Rein is just a man who can become a hero as well. So then, what is the difference between with at least two characteristics of being a hero? First, that hero should be humble, and should not exhibit nor abuse his powers for his or her own greed and desire. And lastly, every hero should use their courage, into the extent that they are ready to sacrifice themselves without putting their friends and family in danger. Finally, the difference is that heroes should never give up, even if a battle seemed to be difficult, but can be won in the end.
And story. I had never thought that the creator himself (Both novel and Manga series) has thought of an idea with the story theme. It really shows about on what's happening with the current Anime community today. Not just Anime community, but it shows about on how to deal with those people who would like to bully some people, whether real life or online.
Basically, the one who started a fight shall be the one at fault. Since Episode 1, Rein got expelled from the Heroes Party because of his love with the beasts and animals, as a Beast Tamer. So then, who is really at fault when Arios decided to expel Rein from the party? Of course, the one who initiated the problem is really the one who is really at fault here. Of course, Arios and his Hero Party are represented as "bullies", while Rein's Beast Tamer Party is represented as a group of people who were get victimized by bullying. And of course, the leader of that said group (Beast Tamer party) is more likely be the main target of the bullies around. I do really like the representation here, which shows about at least two parties or factions, where they would need to clash up against each other — by argument that slowly turns into a sort of street fighting or other violence.
And then, just saying sorry is enough? Basically, if you can't make an apology to the person that you had hurt, it means you are indeed a bad person. Some good friends make apologies, while rivals and enemies will just talk to you, and they just left you behind without leaving an apology. It is a fact that we should really learn on how to forgive and forget. And then, sometimes, a very simple apology can really turn into an argument. And an argument later can become a violent exchanging of fists and blasts. And those are the things that I had learned from this Episode. Basically, that bully thing topic is a matter here, where it deals with the psychological values of the current people or society that lives today in the present.
Rating for this Episode: GOOD (4.0 / 5)
Series Info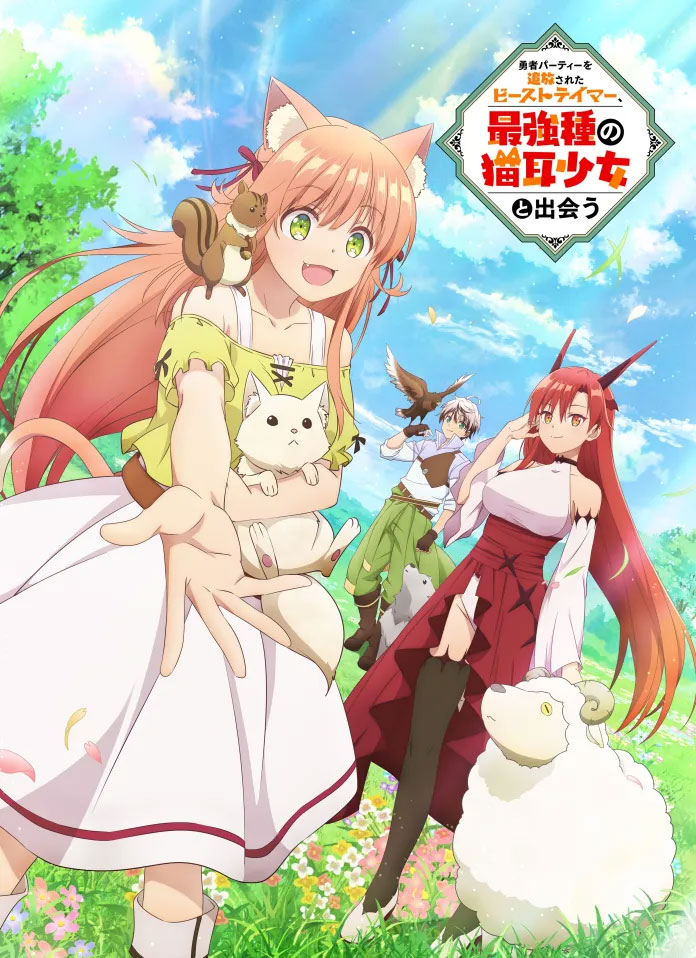 Beast Tamer (Full title: 勇者パーティーを追放されたビーストテイマー、最強種の猫耳少女と出会う / A Beast Tamer Who Got Expelled from the Heroes Party Meets a Strongest-Race Nekomimi Girl) is a novel series created and written by Suzu Miyama. Its TV Anime counterpart was aired and streamed since October 2, 2022.
See this page for more information.