Fun in the Fan Art
Disclaimer and Reader Warning
All actual real-life people, places, things, and events were having their names replaced with something else. So that in order to protect the privacy, integrity, and rights of those things mentioned in this blog post series.
Some phrases and/or paragraphs may trigger an individual, group, or ethnicity. And some parts of this blog post series may contain profanity, which is not suitable for young readers and audiences. Viewer and reader discretion is advised.
---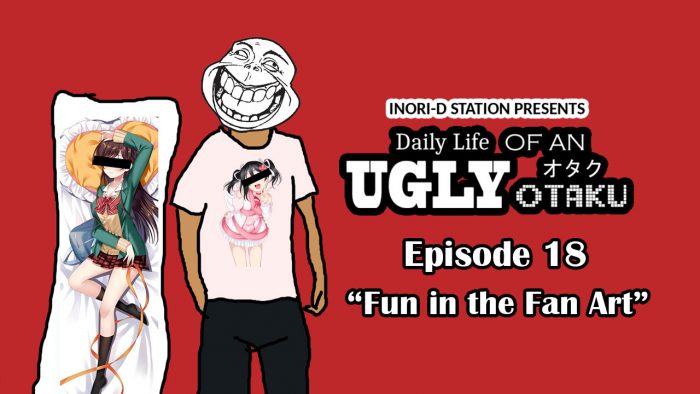 Hello people! My name is Slob! And I am an Ugly Otaku that most people know… And hate.
Let's talk about Otaku things! How about we talk some interesting topic, which would involve artistry and a pen?
There are so much kinds and types of drawings for Anime. It can be cool, cute, or even sexy where their bare skin is always revealed.
And did you know that there are many "indie" artists in other parts of the world? They can be thousands, or millions, and some of them are really concealed from social media.
There are things in which we can see fun things in a typical Anime fan art.
First is being cute. From "Chibi" body, it becomes cuter when dressed with some clothes or costumes which are fluffy and frilly. And as a male Otaku myself, I do really like in searching for "Anime girls", or even girls who are known to be "idols". Yep, and idols can be a top genre to most Otakus now in the Anime World, in which it is just next to the "Magical Girl" genre.
Second. A fun in a fan art can be found when we look upon things which are "cooler" and "awesome". What are those? Basically, I am referring to the "Mecha and Robots" genre, where heroes are donned in their armor suit with a faceless mask. Yep, and those are something that can be seen in some "live action" TV shows and movies that I have seen and watched.
And finally. That fan art can be considered as "sexy" and "voluptous". In the sense that they were drawn by those indie artists, and they intentionally draw some girls' important assets of her body — like her breasts being drawn bigger than usual, having thicc (thick) legs that can oversize thigh socks, or even drawing her skirts shorter than usual. Of course, some other suggestive poses, like the raising up of her arms to reveal her bare armpits, can be tempting and tantalizing to my eyes!
So then, at least three things are just really present when having ourselves some fun in the fan arts that we see. But did you know that these fan arts can actually make us feel happy again, especially whenever we are sad or tired from our work? And then, these are actually your "motivational materials", wherein they could really inspire you to do what you are doing right now! In fact, it is not just only that we have fun seeing them. But we are seeing them because they could really inspire us to do things in which it can help us in achieving our own goals and dreams in life!
Next Episode!
Do you like strolling in malls? Or otherwise, going to some local Anime conventions? How about movie screening events, like that Fans Screening Event?
Next time, "Movie Screening Events". See you next time!
RETURN TO MAIN PAGE BACK TO HOME PAGE