Call It "Master".
Screenshot Info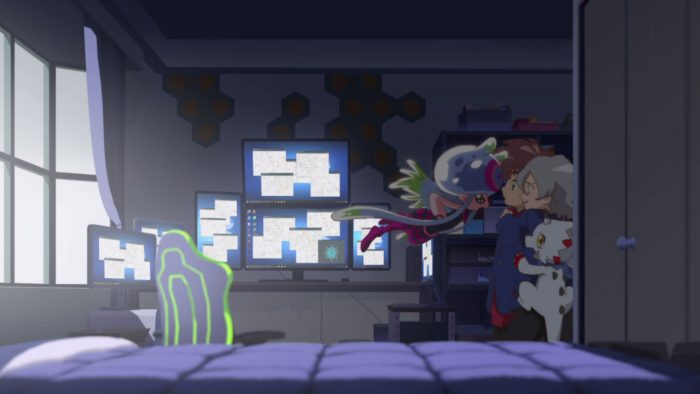 Anime
Digimon Ghost Game
Episode
Episode 5: A God's Wrath
Characters Present
4
Jellymon, Hiro Amanokawa, Kiyoshiro Higashimitarai, Gammamon
What if that mysterious being has appeared in front of you, and it tells you to call it "master", what are you going to do?
Sometimes, we are being enslaved by anything which is around us. And then, we have finally lost control of anything that we have in control. It was nothing, but a thing in front of us is controlling everything that we do! And then, it tells you to call it "master". We just admit that our feelings aren't strong enough to tame on a thing which is stronger than us. But did you know that we could finally control it by just having our feelings and bonds stronger?
In some point, we should not simply let ourselves being controlled with something that is our own weakness.