Spicy Hot Fancy
Screenshot Info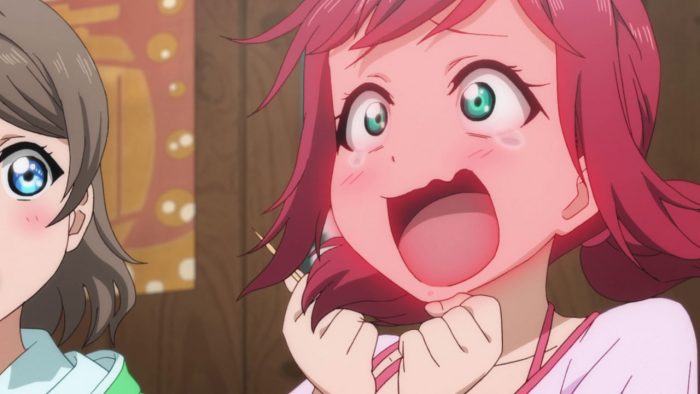 Anime
LoveLive! Sunshine!!
Episode
Episode 10: We've Got Stewshine
Characters Present
1
Ruby Kurosawa
Do you like eating spicy food? Especially when it is ranged from burrito up to spicy noodles? Anything can be eaten when you just combine chilis and some hot sauce (pepper sauce rather).
You can always control the spiciness by adjusting the amount of peppers or chilis used (and hot sauce). But then, they can really burn your mouth when eaten. But did you know that your appetite in eating when it's spicy can be increased? Of course, your meal won't be boring if it is spicy!
And remember to drink some lots of water to hydrate yourself, after eating with those! And with this, everyone should learn regularly to always drink lots of water to prevent dehydration!