Sleep of the Dead
Screenshot Info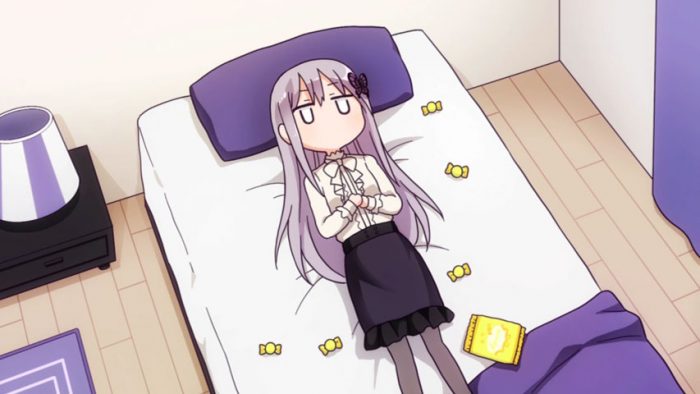 Anime
BanG Dream! 2nd Season
Episode
Episode 8: You're Not Alone
Characters Present
1
Yukina Minato
Yep, you can rest and sleep when it's peaceful. But then, have you tried sleeping alone, while putting both of your hands in your chest, and you sleep straight?
But then, that sometimes can be a common sleeping habit, especially when you are already tired, and can't think of what to do next.
And have you noticed? If your head is lying down when you can't even move your body, your eye lids are beginning to close by themselves. And sometimes, you can't even control to stop them! And why is it called as the "Sleep of the Dead?" It is because both of your hands are in your chest while sleeping straight — a common sight in some deceased people in a funeral!