EPISODE 25: Rivals in the Darkness
Idol Chasers — These are the group of people who were the followers and supporters of these lovely School Idols. They buy ranging from character figures, merchandise, and other items like plushies — a way on how they give love and support to them! Because of these people, the legacy and the continuity of School Idols are still continuing to become popular.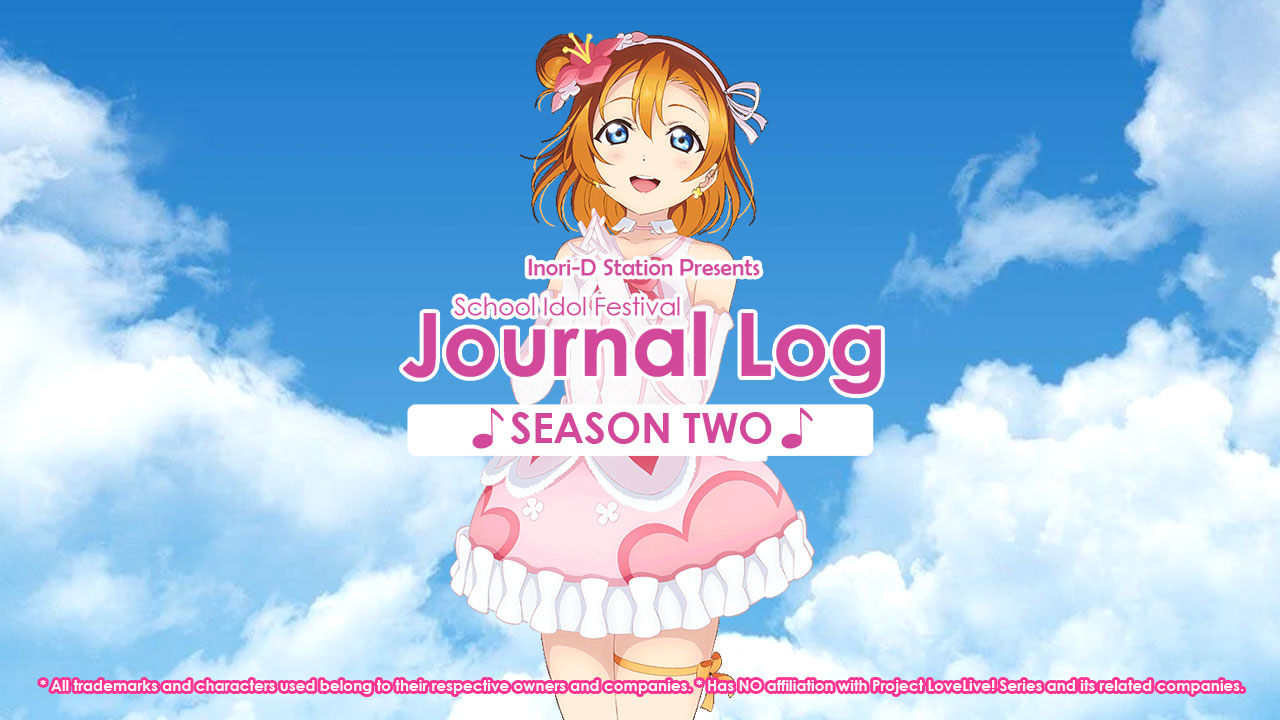 STORY EPISODE
One week later, everything seemed to be back to normal for Idol Chasers.
Chiharu was on her school locker and she opens it. She then sees the Charm item that Honoka has given to her before. She then recalls that she must use it when the time comes. And so, she took that Charm with her, and she closes and locks her locker.
Takayoshi, meanwhile, is cleaning the HQ room. And then, he gets his Charm item that Chika has given to him at the time before they parted ways.
"You shall be needing that in the future! When the time comes, just use that item and shout my name!", says Chika from that day.
Takayoshi smiled and he keeps his Charm item, and he continues to sweep the floor.
Aika, on the other hand, is also having the Charm item that Kotori has given to her that other day. She received it when she saw it in her room, along with a letter and a costume.
The letter says, "Aika, there are many things for you to learn, especially when you wear different costumes! You must never forget the things that I have taught to you! Don't forget to use your appeal, and just shout out your own feelings for everyone through with your performances! Have this Charm item with you! You will be needing it in a near future! – Kotori".
Sho is just on his room looking at a limited edition scale figure that Yoshiko Tsushima has given to him, at the night after their live performance. Then, he remembers that flashback.
"Um… As my Little Demon, please accept this present from your Fallen Angel… Yohane!", says Yoshiko.
"Eh?? For real?" asked the surprised Sho. "Thank you very much, Fallen Angel Yohane-sama!"
"Hihihi… Are you really infatuated at me that much?"
"Well… As your fan… I am really… infatuated at you!"
"Oh…. Your heart is aleady melting, you cheeky Little Demon! You are making me aroused already!"
"Oh well…"
"I am quite surprised that you got a lot of figures and merchandise of me! You are indeed a true Little Demon, Sho Ukiya!"
"Not really. In fact, there are lots of your fans who are still better than me!"
"Don't forget to open the box of that scale figure that I have given to you! It contains an important item that you can use in the future."
"Item? What item?"
And then, this is the moment where Yoshiko and Sho are facing at each other, at the time before Lierre has summoned them.
Back in the present, Sho finally opened the box containing the beautiful scale figure of Yohane. Along with the figure is a Charm item and a letter. And then, he reads it.
"Use that Charm item, and take it along with you. You shall be needing that in the future! – Datenshi Yohane"
"A Charm?" said Sho as he looks at it. "I am gonna treasure this forever! I know Yohane-sama is just around to guide me!"
Meanwhile, Lierre is looking at the glass jar containing the darkness created from Riko Sakurauchi's body before. And then, Saki comes inside to talk to her.
"Still can't seem to move on after of what has happened with Riko as Gen Sakurauchi?"
"Seemingly. But when Riko has touched this glass jar containing this darkness, everything seemed to be fine, and she was able to talk to it."
"Hmm… It looks like something is bugging you. Why not try to bring it to someone so that he or she can analyze that lifeform for you?"
"I guess so. I will try to bring this and have it examined."
Lierre uses her Digitariel, her digital tablet book, in order to search the person whom she needs to talk to.
"I guess I already found her. I shall be needing to go to that place to meet her."
And then, Lierre brought the glass jar to Rika Kamiya, a professor in Shinonome Academy, in order for it to be examined. And few minutes later, the analysis has been completed.
"I see…" says Rika. "This darkness cloud has been fully developed on its own after it leaves its original host."
"So then, what are your findings?" asked Lierre.
"Somehow, it needs a living host in order for it to stabilize its form. If it didn't find any, then this will die."
"Die? Do you mean…"
"That's right. When it leaves its original host, then it has only ten days to live."
"I see. Then, it has only about two days left to live! I must find a living host, or else…"
"I think that shouldn't be a problem. Well, let's just supply it with some blood."
"Blood? I see! Blood is considered as a living host, right?"
"We got some blood here donated by some people here. We are going to use the blood type that the darkness has used before it leaves its original host."
"I wondered how will it turn out… But, you must indeed be careful!"
"Yeah, and I already studied this kind of experiment when I am studying biology."
And meanwhile, in the Interdimension Agency HQ, where Komari is working in, Komari can't believe on what she has heard from her Commander.
"Interdimensional Policewoman Komari Ohara, you are dismissed from your service!" said the Commander.
"Eh?? What?" said Komari. "Why? Did I do something wrong where it can still be forgiven?"
"Not actually. I just removed you from your main task force team because of one thing."
"And what comes into your mind firing me in the spot?"
"Komari, I want you to join this group, because they were the only capable group who could solve out complex problems when it comes to Parallel World-related problems, especially with the School Idol Worlds!"
"Ehh?? You mean you wanted me to join Idol Chasers? Saki Kitagawa's group?"
"Exactly. You were an important asset when it comes to surveillance and spying. I know you were deemed to be useful by those group, rather than staying here accomplishing nothing."
"Commander, but…"
"Just join them, because you have a significant use for them! I already got someone who will replace you."
"Wait, Commander! I can still…"
"Goodbye. You are dismissed."
And then, the Commander sent out Komari from the HQ by means of teleportation ability.
Afterwards, a girl suddenly came to Commander and said, "It looks like I am ready to take over her place now."
"That's right. I hope that you can do your best, Maya Ellen."
"It's a pleasure to work as the new Interdimensional Policewoman, Commander."
"It seems that the Black Lace Ribbons are just around at anytime to show their faces to us!"
"Indeed. They are the worst, yet the evil rivals in the darkness."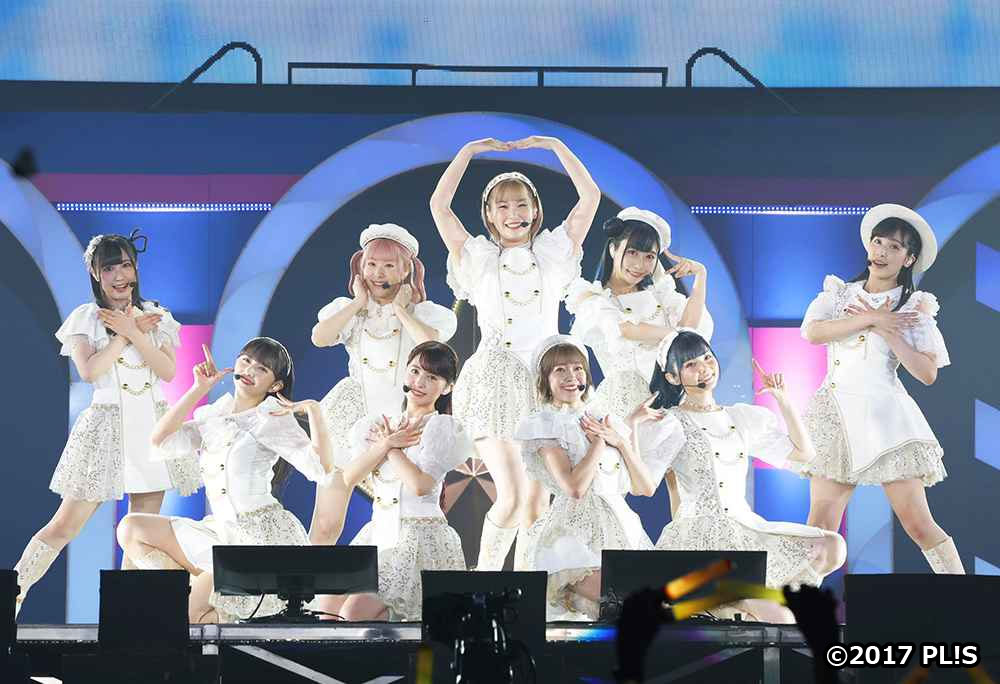 HEADLINES
So far, we are just a week away leading to the second season premiere of LoveLive! Superstar!! Anime. Things are getting excited now for Team Liella!, as they are about to make their next step leading to their new adventures in the School Idol Universe.
Now that the Headlines are separated and divided per group or team, what are the things spotted in this week or Episode? Stage Start!
μ's UPDATES
Nico Yazawa's Birthday!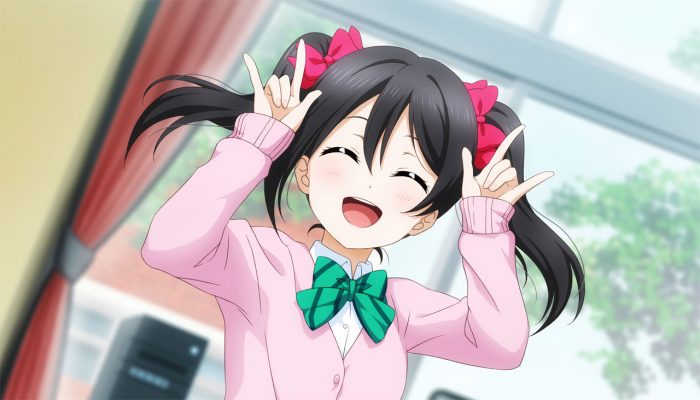 Nico Yazawa's charm feature is her signatured "Nico-Nico-Nii" chant, as seen from this picture above! And that chant is popular worldwide, especially when people used it to honor this School Idol.
Voiced by the awesome voice actress, Sora Tokui, Nico Yazawa's birthday is celebrated every July 22nd, every year!
Show some love by scouting at her upcoming Limited UR (Brilliant Jewelry UR Series) on LLSIF, when it becomes available! And my birthday message for her shall be included on the future Episode! Look forward into it!
Aqours Updates
Yoshiko Tsushima's Birthday!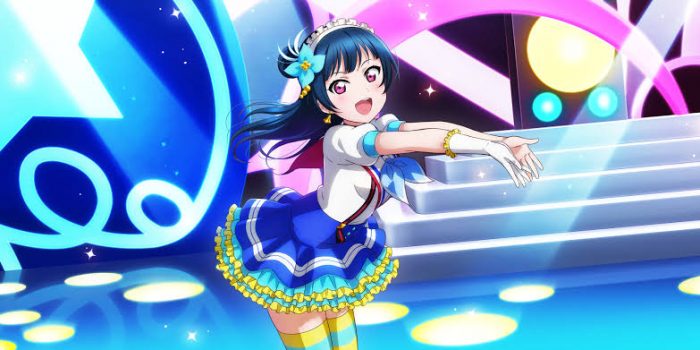 Yoshiko Tsushima is really captivating, and she really hates you if you don't call her Yohane. But overall, she is indeed a sweet girl to play along with! Just become one of her "Little Demon" collections, and your mutual feelings will meet!
Her birthday is celebrated every 13th of July, and she is voiced by the awesome woman, Aika Kobayashi!
Don't forget to scout on her Birthday Scouting Boxes, as well as to shell out some money in order to win her new Brilliant Jewelry UR on LLSIF, until her birthday! Show some love to this Sweet Devil!
And her upcoming album in the ongoing Second Solo Concert Album Series shall be released at the time of her birthday! And her new song on that album was already previewed at the Day 2 live performance of the Aqours 6th LoveLive! WINDY STAGE last June 26th! If in case that you haven't heard it yet, you can preview the tracks on YouTube!
So then, my birthday message for this girl shall be written on the future Episode, which is kind of late again! Sorry, Yohane, but I am not able to celebrate your birthday on time again. But then, somehow, though late, it shall be included along with Nico Yazawa's birthday message, also on that Episode. And that is going to be a double birthday celebration!
Aqours Livestream (July 19, 2022)
The next upcoming livestream shall take place next week after this Episode. It shall be streamed on YouTube and on other related streaming networks on July 19, 2022 (Tue), at 8:00 pm JST!
The hosts shall be Arisa Komiya (Dia) and Aika Kobayashi (Yohane/Yoshiko). They shall be talking about the highlights of their recently-concluded WINDY STAGE in their Aqours 6th LoveLive! Tour Series. But other than that, what else they might be talking about in their stream?
Be sure to tune-in to get latest information and announcements — live performance events, LLSIF/ALL STARS game content updates, merchandise, and some other stuff, like that upcoming Anime series of Yohane, the Genjitsu no YOHANE -SUNSHINE in the MIRROR-!
And be sure to check out this another Tweet reply of theirs, so that you could send up some of your questions and queries for the hosts to answer, via Google Forms!
DREAMY COLOR PV Almost Hitting 6M Views on YouTube
AIM FOR THE SKY!
Aqours' PV from their previous Aqours Club CD 2021 has almost reached for at least 6 million views on YouTube! This was seen as of this Episode.
Watch their video here.
Thank you, dear Aqours. You had been a part of my family, ever since I had started my journey in the School Idol Universe, since October 2016. In your seventh year of your stay in the School Idol Universe, I hope that I could expect something more from you — your MUGENDAI Projects!
Nijigasaki Updates
Nijigasaki 5th Live! Tour Series
And this is it! The main key visual for their upcoming live performance series has been revealed in their official website.
The title is Nijigasaki High School Idol Club 5th Live! 虹が咲く場所 (Romaji: Niji ga Saku Basho/Where the Rainbow Blooms).
There are at least two (2) parts of their 5th Live Series, and you can look at this tabulated list below for schedules! All of these shall be happening around Tokyo, Japan.
| LIVE TOUR PART TITLE | DATE | VENUE |
| --- | --- | --- |
| Part 1: Colorful Dreams! Colorful Smiles! | September 10-11, 2022 JST | Tokyo Garden Theater |
| Part 2: Next TOKIMEKI | September 17-18, 2022 JST | Musashino Forest Sports Plaza |
Stay tuned for the updates! Overseas paid live streaming shall be announced at a later date.
And take note that there would be in-game celebration campaigns in LoveLive! ALL STARS that would commemorate this upcoming live performance, so stay tuned!
Page:
Nijigasaki High School Idol Club 5th Live! Where the Rainbow Blooms 
Liella! Updates
CANCELLED: Liella! Livestream (July 9, 2022)
This news is just breaking, at the time when I had finished making my final post draft for scheduling.
Last July 3rd, 2022, Sayuri Date (Kanon), Liyuu (Keke), and Naomi Payton (Sumire) were involved in a vehicular traffic accident. Because of this incident, the team has decided to cancel the upcoming livestream, which was supposely to happen tonight.
As a result, when this upcoming livestream is cancelled, a special screening of the TV Anime itself shall be done instead. And also, according to the team, they shall be deciding some alternative plans for the activities for Team Liella! in the future.
Read the details here (Japanese):
https://lovelive-anime.jp/yuigaoka/topics/detail.php?p=01_745 
Meanwhile, talking about the Anime season two… Please do read the next highlight!
LoveLive! Superstar!! SEASON TWO Airs/Streams Next Week!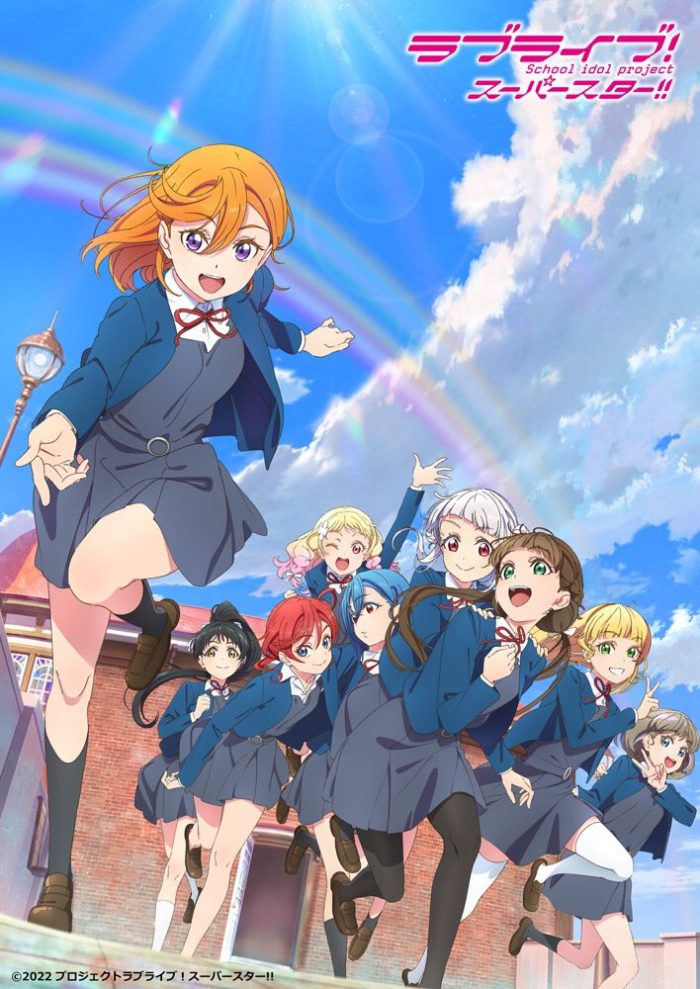 And finally, you people are waiting for this, do you?
Just one more Sunday left, and this Anime shall start airing and streaming every Sunday Night!
LoveLive! Superstar!! SEASON TWO shall start to air and stream its first Episode on July 17th (Sun), 2022, on NHK E-TV Network in Japan! Check out its trailer video on "The Bonus Stage", which is located at the end of this Episode!
And also, be sure to check out on the "Next Preview" part of this Episode. I am giving you some spoilers already!
---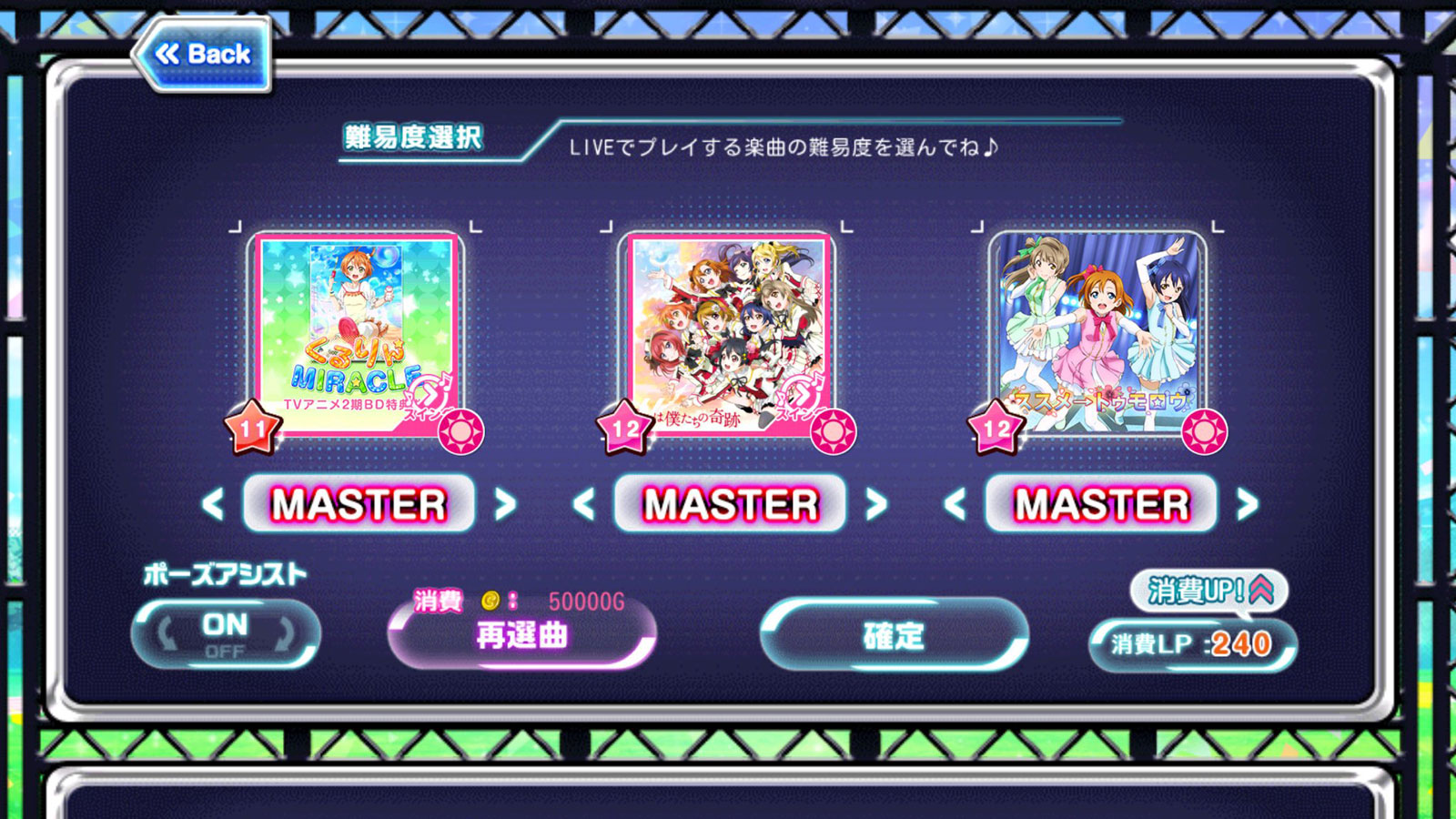 LLSIF HIGHLIGHTS
LLSIF never stops in bringing us some exciting campaigns, like that celebration campaigns that would commemorate the series' 12th anniversary, as well as Aqours' 7th debut anniversary!
As of today, I am now taking a one-month break in grinding for Events, for now, to give way to my other real-life priorities — like that family-related stuff at home!
And then, what are the things which were spotted as of this Episode? Stage Start!
Round 32 Medley Festival
This Event is now underway, and we are back at our usual programming, where G2-Tier URs and a one featured Event UR is back in action!
In this tabulated list, you can utilize these Event URs, and an SSR to boost your Event Points acquisition rate, greatly!
RARITY
CHARACTER
OBTAINED FROM
UR
Nico Yazawa
Event Points Grind (36,000 pts)
UR
Honoka Kosaka
Nozomi Tojo
Scouting
SSR
Umi Sonoda
Event Points Grind (150,000 pts)
Medley Festival Event Grinding Guide here.
Before ending this highlight, I had announced on the previous Episode last week that I am going for a one-month hiatus this time. Which means, my results for this Event shall be ended in a DNP finish, when this Event has ended. It is due to my family-related stuff, and some other important priorities, especially when it comes to house-related activities and other responsibilities.
Even though that I am out from the action in this Event, I shall still continue to login to get some other bonus items. And also, bit by bit, I am going to check both of my account sides. And if I got some little spare time, I can play and grind for daily missions, especially on Live Arena that needs some finishing here.
And this ends my highlight. Good luck in grinding for higher ranks in this Event, Idol Chaser.
ALL STARS HIGHLIGHTS
This might be the same status as in LLSIF, where I must need also to take a one-month break in grinding from Events! But then, I simply do not forget to login, somehow, because I need to know and monitor on what's happening in the School Idol Channel Rankings in both of the server sides!
Speaking of the updates and highlights in the ALL STARS game, what else were encountered in this Episode? S.I.F. !!
Nijigasaki Livestream (ALL STARS Global/EN Edition)
As reported and highlighted previously in the previous Episodes, only the three members are the hosts! And then, according to the latest report by the team, Maria Sashide (Emma) shall be included in the hosting!
So then, there would be at least four (4) members of Nijigasaki shall be present in this upcoming livestream!
And to detail again, this livestream shall be commencing on July 16 (Sat), at 12:00 pm JST! Be sure to tune-in to get latest content updates for the LoveLive! ALL STARS game! And be sure to fill-out the comment form via Google Forms (on the embedded Tweet above), so that the hosts might answer your questions or queries!
Stand by also to their livestream for some upcoming information and announcements! And this livestream might be having interpreters for the Chinese and English languages, so don't be afraid if you don't understand Japanese.
EXCHANGE: Link Across the Milky Way!
This Event is now ongoing! Play Live Shows, or even skip them by using Skip Tickets to earn some Event Points, and to earn some Exchange Points in order to get the featured rewards and other items! Be sure to place higher in the Voltage Score Rankings in order to get more rewards!
Take a look at this tabulated list below for more info on how to get them! You can also find out which songs are used for the Voltage Score Rankings!
RARITY
CHARACTER
OBTAINED FROM
UR
Yoshiko Tsushima
Exchange Points Shop (34,500 / 400,000 / 600,000)
SR
Ruby Kurosawa (Mirai no Bokura wa Shitteru yo)
Exchange Points Shop (7,200)
SR
Lanzhu Zhong (Colorful Dreams! Colorful Smiles!)
Exchange Points Shop (7,200 / 12,000 / 70,000)
UR
Setsuna Yuki
Umi Sonoda
Scouting
SR
Kanata Konoe (Colorful Dreams! Colorful Smiles!)
Scouting
Put these in your current team to increase Event Points acquisition rate, when you use them to play in a Live Show, or even using them to skip!
| GROUP | SONG TITLE |
| --- | --- |
| μ's | Wonderful Rush |
| Aqours | HAPPY PARTY TRAIN |
| Nijigasaki | Colorful Dreams! Colorful Smiles! |
You have to play some Story Chapters, if in case they are not yet unlocked by you.
Meanwhile, the new song, Miracle STAY TUNE!, shall be used in this Event. Make sure to clear it, as well as clearing it or skipping it for at least once to get some Daily Item Rewards! And that song shall be released as a new song for the upcoming Main Story Chapter 41, next month! Finally, this song was featured in the recent COUNTDOWN LoveLive! Event last New Year's Eve, on December 2021, to give you some info.
While being inactive in grinding for the ongoing Event in LLSIF, let's see if I could be able to have progress in this Exchange Event. If not, then both of them shall be ended with a DNP result. Will I able to participate? Find out in the future Episode, or check my Event Report post via my Twitter account, when this Event has ended!
Round 25 SBL (Results)
This Pre-Event has been finished, thus only placing me on a Silver Tier Rank with Rank 8,472. My JP Side did not participate in this SBL Event at all.
So far, my only SBL Award is the Recovery Award, on the song MY Mai☆TONIGHT. I fell short in Stamina due to high notes damage, but I was able to land a Voltage Rank S finish in the end. But then, I am only able to play once per each song in just one day, because that time I was busy in doing other things. And this is just like what I had stated in the LLSIF Highlights, where I am currently taking a one-month hiatus in my Event grinding.
So then, expect in the next succeeding weeks that I am becoming more inactive in grinding harder for higher ranks this time around.
And this ends my highlights and details of this one!
School Idol Channel Weekly Bulletin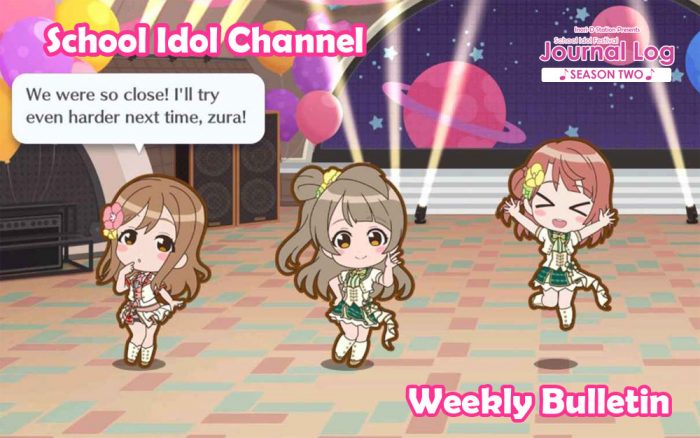 TOP or FLOP? Did your best girl make it to the top ten?
And then, in the previous channel ranking bulletin, Karin Asaka won twice in a row, as expected!
So far, who were the girls who made it to the top ten? Find out per server side!
JP Side – #66
| RANK # | SCHOOL IDOL | GROUP | AVERAGE CHEER POINTS |
| --- | --- | --- | --- |
| 1 | Karin | Nijigasaki | 12,454 |
| 2 | Ruby | Aqours | 6,699 |
| 3 | Mari | Aqours | 6,330 |
| 4 | Setsuna | Nijigasaki | 6,170 |
| 5 | Eli | µ's | 5,795 |
| 6 | Kotori | µ's | 5,740 |
| 7 | You | Aqours | 5,626 |
| 8 | Kanata | Nijigasaki | 5,260 |
| 9 | Kasumi | Nijigasaki | 5,172 |
| 10 | Rina | Nijigasaki | 5,159 |
Global Side – #53
| RANK # | SCHOOL IDOL | GROUP | AVERAGE CHEER POINTS |
| --- | --- | --- | --- |
| 1 | Karin | Nijigasaki | 8,568 |
| 2 | You | Aqours | 5,124 |
| 3 | Eli | µ's | 4,656 |
| 4 | Mari | Aqours | 4,515 |
| 5 | Kotori | µ's | 4,222 |
| 6 | Kasumi | Nijigasaki | 4,190 |
| 7 | Ayumu | Nijigasaki | 3,914 |
| 8 | Setsuna | Nijigasaki | 3,843 |
| 9 | Rina | Nijigasaki | 3,813 |
| 10 | Maki | µ's | 3,811 |
Unbelievably, Karin in JP Side got more Average Cheer Points than in the Global Side, despite that her birthday is already over.
Kotori and Setsuna duo in the Global Side have slightly weakened, and their Average Cheer Points are just near equal at their other rivals in the charts.
So then, did you already knew who's the next girl to be in the top one in the next weekly bulletin issue? Did I already give you a hint previously? If not, then the next weekly bulletin issue shall be her time!
And that is for this week's School Idol Channel Weekly Bulletin! Tune-in next time!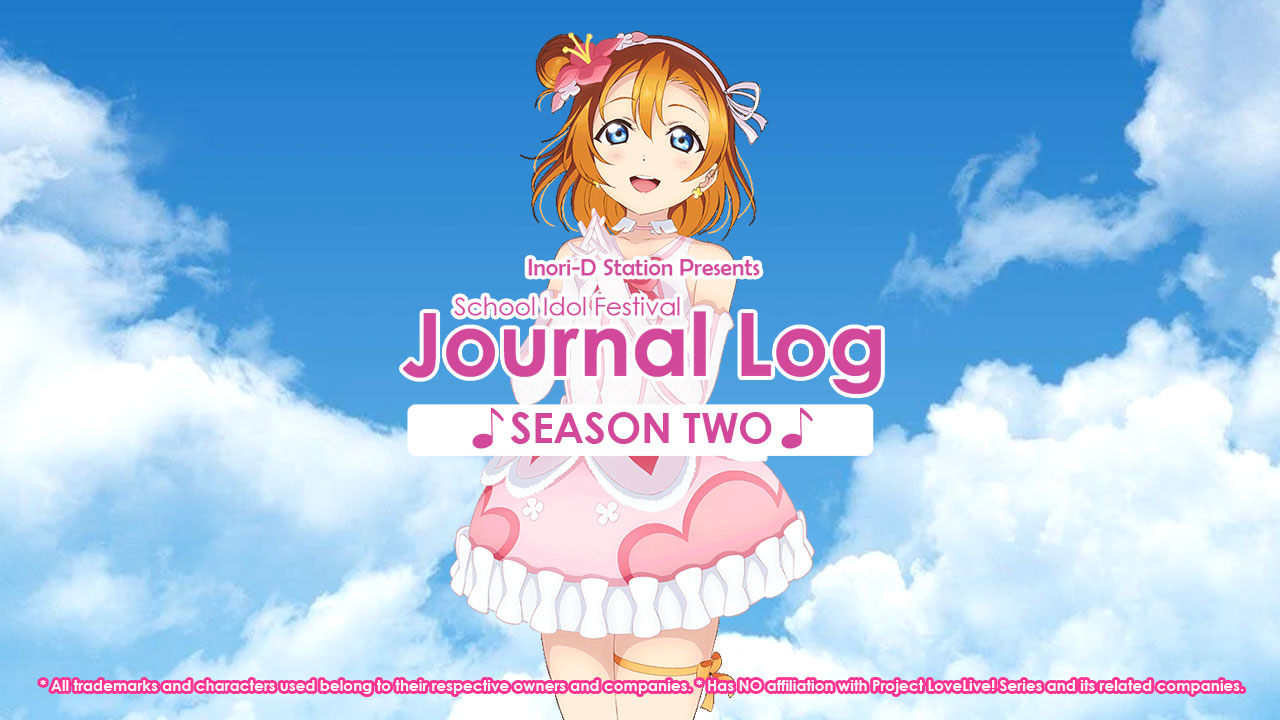 STORY EPISODE (EPILOGUE)
At the time of dusk, the Idol Chasers, except Lierre, are all inside the maid cafe HQ for some meeting. And then, Saki talks with them.
"Idol Chasers, it seems that there are lots of cases happening in our world now. Such as that, we are facing new cases of abnormalities in our world. And that has already started, ever since we brought Aqours back to their original Parallel Universe or timeline. I don't know on how I could explain this, but I have been seeing some news related to this."
And then, Chiharu adds in and said, "Don't worry! We will do anything to solve these problems, whether big or small!"
"Maybe you are right, Chiharu. But then, this kind of problem is a new challenge for us! So then, our new mission, as Idol Chasers, shall be…"
And suddenly, their HQ monitor screen has distorted. And then, the group of Mikako Kira and the Black Lace Ribbons have appeared on the screen. And then, they talk to the Idol Chasers.
"It's been a while seeing you again, my fellow School Idol rival, Saki Kitagawa!" said Mikako.
"Mikako!" said Saki. "What you did last time to Riko Sakurauchi is definitely unforgivable!"
"Hahaha! Actually, I am not the one who did that! But my friend actually did that to your friend!"
"What? And who's that friend of yours who did that to her?"
"Actually, she was not around in my side. But did you know that she is just similar as the School Idol Oracle, Lierre?"
"Lierre? Did you mean?"
"Don't make it complicated! In fact, she is indeed the darker version of Lierre. Rather, an Inverse!"
Takayoshi can't believe that his two friends, Seiba and Mitsu, have joined the Black Lace Ribbons. And he said, "That's why I can't already contact you guys! You just joined at the dark side of the group!"
And so, the elite player of the SIF rhythm game, named as Hyoshiro Kiriyama, said to Takayoshi, "Well, it seems you are new to me, as a rival! I will challenge you soon when the upcoming Fan Festival this year takes place in the next month!"
"Well, you said it, Hyoshiro Kiriyama! The all-time champion of the SIF rhythm game! Challenge accepted!"
And so, the twin sisters are speaking to Aika.
"Aika Tenkuji! So that was your name, right? I am El."
"We are sure that you have no match against us! I am Aru."
"Why not? Let's see if you can match my appeal now! I, Aika Tenkuji, shall beat both of your charms and appeal on the stage!"
And then, Mikako makes her final words for them and said, "Time always comes and we are always destined to face-off each other! Haha!"
Saki then replied and said, "Why not? In fact, as mentioned by your comrade, Hyoshiro Kiriyama, we shall be meeting soon in the Fan Festival this coming month, and we are definitely be looking forward into that!"
"(laughs) Well then, my fellow rival! We shall be meeting soon!"
And after that, the transmission with Mikako and the Black Lace Ribbons has ended.
At the time after that conversation, Komari finally steps into the HQ of Idol Chasers. And then, she talks to them.
"I am sorry, people. I know that I am in your debt, and I have done many wrong things. Now it is my time to correct my own mistakes!"
"Komari…" said Chiharu. "I think we shall be needing your help now, from now on!"
"Yeah. Besides, I am no longer with my organization that I am used to stay. And they told me to join you guys instead!"
"Really? Alright! Welcome to the team, Komari!"
"Thank you, Chiharu! I guess I won't be able to do this myself without you on my side."
"Yeah!" adds Sho into the conversation and said, "We will definitely back you up all the time!"
"Thank you, Sho," replied Komari to him. "I guess my mother was right. I just need to continue my own path, so as long as I couldn't hurt others' feelings!"
"Alright, it seems it's decided." said Saki. "It's time to investigate what's happening around in our world, and let's have our observations with it! Okay, begin Operation Black Lace Ribbons Mission now!"
And then, they replied, "S.I.F. !!"
And then, back at the laboratory, Lierre and Rika Kamiya are watching the body being developed through with the combination of darkness cloud and a living host, which is a donated blood bank.
And Lierre said, "Finally, you are awakening."
— The End of Cour 2. TO BE CONTINUED. —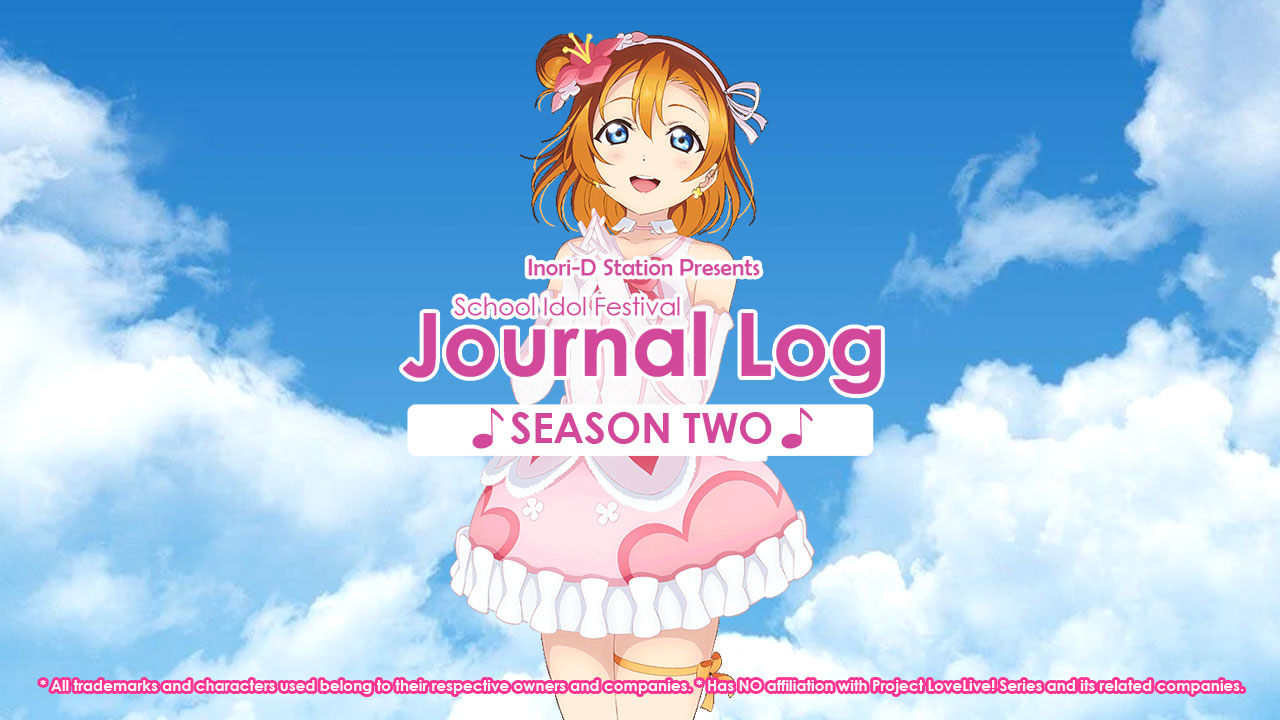 NEXT PREVIEW
IMPORTANT: Next Episode (#26) shall be published on July 23rd (Sat), 2022. Meanwhile, the next Episode shall be a "Special Episode".
We got an incoming message from Lierre!
"A world where only these young girls are able to find themselves on who really they are…

School Idols.

They are the girls who could sing and dance, and to make their dreams come true.
For every dreams that they have, there are always reasons on why they wanted to achieve it.
And they compete because they wanted to prove themselves.

Love Live!

In the next Episode, I, the School Idol Oracle, shall guide you into the world where only dreams are their own mission.
Into the world, known as

The School Idol Universe.

Well, you should be looking forward into it."
The Bonus Stage
"Here we go, the new us!"
In this second season, Kanon and the other four girls of the original "Liella!" are in their sophomore years. In their next semester of their schooling in the Yuigaoka Girls' High School, they have met the four new girls, who were in their new fresh years.
Their stories still continue… In the other side of the countless stars.
LoveLive! Superstar!! SEASON TWO!
Starts airing on July 17, 2022, on NHK E-TV Network in Japan!
Overseas streaming coming soon! Stay tuned at their feeds for more updates.
Also, celebration campaigns for LLSIF rhythm game is coming soon!
Official Website:
https://lovelive-anime.jp/yuigaoka/ 
RETURN TO MAIN PAGE BACK TO HOME PAGE