EPISODE 19: Let's Sing Together!
Idol Chasers — These are the group of people who were the followers and supporters of these lovely School Idols. They buy ranging from character figures, merchandise, and other items like plushies — a way on how they give love and support to them! Because of these people, the legacy and the continuity of School Idols are still continuing to become popular.
When the Idol Chasers don't have any idea on how they could find and rescue Lierre, a mysterious man, named as Gen Sakurauchi, has appeared before them. He has offered them a help, while in return, they should also help him.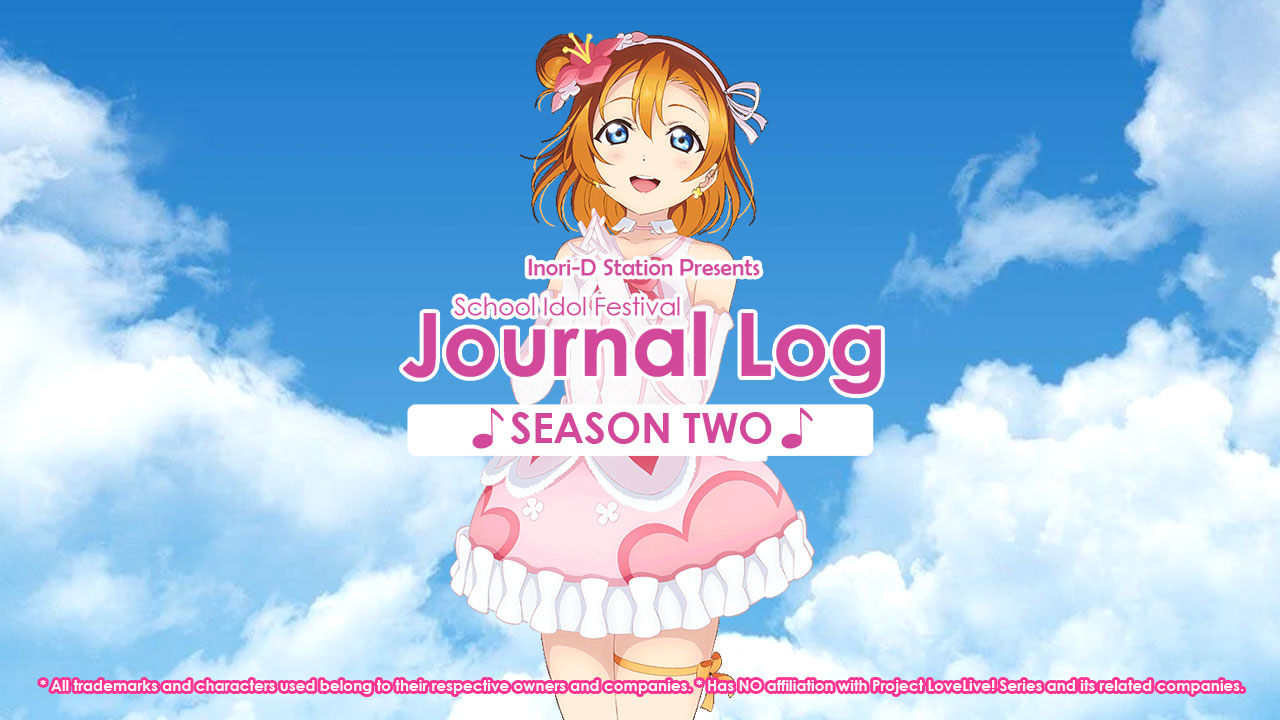 STORY EPISODE
Outside the maid cafe, the Idol Chasers and Gen are talking.
"Now we are all outside, what shall we do in order to get to that location?" asked Chiharu.
"Had no idea whatsoever on how we could get to that place which is very far, indeed!" said Takayoshi.
"It was already late evening! How could we able to go there instantly?" said and asked Aika.
"That might be a problem." said Gen. "It seems I have no other choice…"
While the rest are talking and asking on what to do next, Sho was somehow looking and attempting to browse Lierre's digital tablet book. When he has no idea on what is being shown in the tablet, he said, "The language is so archaic. Do even School Idol Oracles able to read this language? Nah, whatever."
And then, Sho tapped the big icon which is shown on Lierre's tablet. The surroundings got illuminated and they were suddenly being engulfed with flashes of light. After that, they were disappeared from sight.
In just few seconds, they were instantly transported into the place or location where Lierre was. And that is, it is in the area near mountains and cliffs.
"Wow, this is amazing!" said Sho. "We got transported in an instant!"
"It seems that Lierre's digital tablet book has done the job." said Takayoshi.
"I can feel that Lierre should be around here somewhere." said Chiharu.
"Wow, this sightseeing…" said Aika. "I had never been to places like these before!"
When Gen is feeling that somebody is nearby, he said, "I know you were here. Just come out!"
Then Komari finally shows up and said, "Amazing! I never thought that you could easily find me in the shadows!"
Chiharu steps in and talks to Komari.
"Please give back Lierre to us!"
"Oh, are you begging politely? If that was your request…"
"Just give her back already!"
"If you are going to request like that, unfortunately, I can't."
"Where did you put Lierre?! I want her back!"
Takayoshi joins the conversation and said, "Hey, you! Just bring her back, or you will get hurt badly!"
"Oh, you are talking to me like that…! If that's the case, then…"
Suddenly, as Takayoshi and Komari are quarreling, Chiharu is feeling something inside her chest. She then closes her eyes and imagines.
In a few seconds, just when Takayoshi and Komari are about to exchange fists, Chiharu begins to sing a song, in an acapella manner.
"This dream is fun, isn't it?
Let's sing our happiness with a smile!
That signals the beginning!
One step at a time, from you One step at a time, from me
We want to go somewhere… to the stage in our heart!"
To follow the lyrics, Honoka and Lierre are singing, too, on the other hand.
"Trying to accept each other
we will hesitate a bit at first,
but there is a place which will accept us.
I keep on wanting to know more and more!"
The lights are beginning to shine around Honoka and Lierre, and they were finally engulfed in it.
And then, on the mountain peak, where the Idol Chasers and anyone else are standing, the lights there are beginning to shine. And so, Honoka and Lierre were finally seen.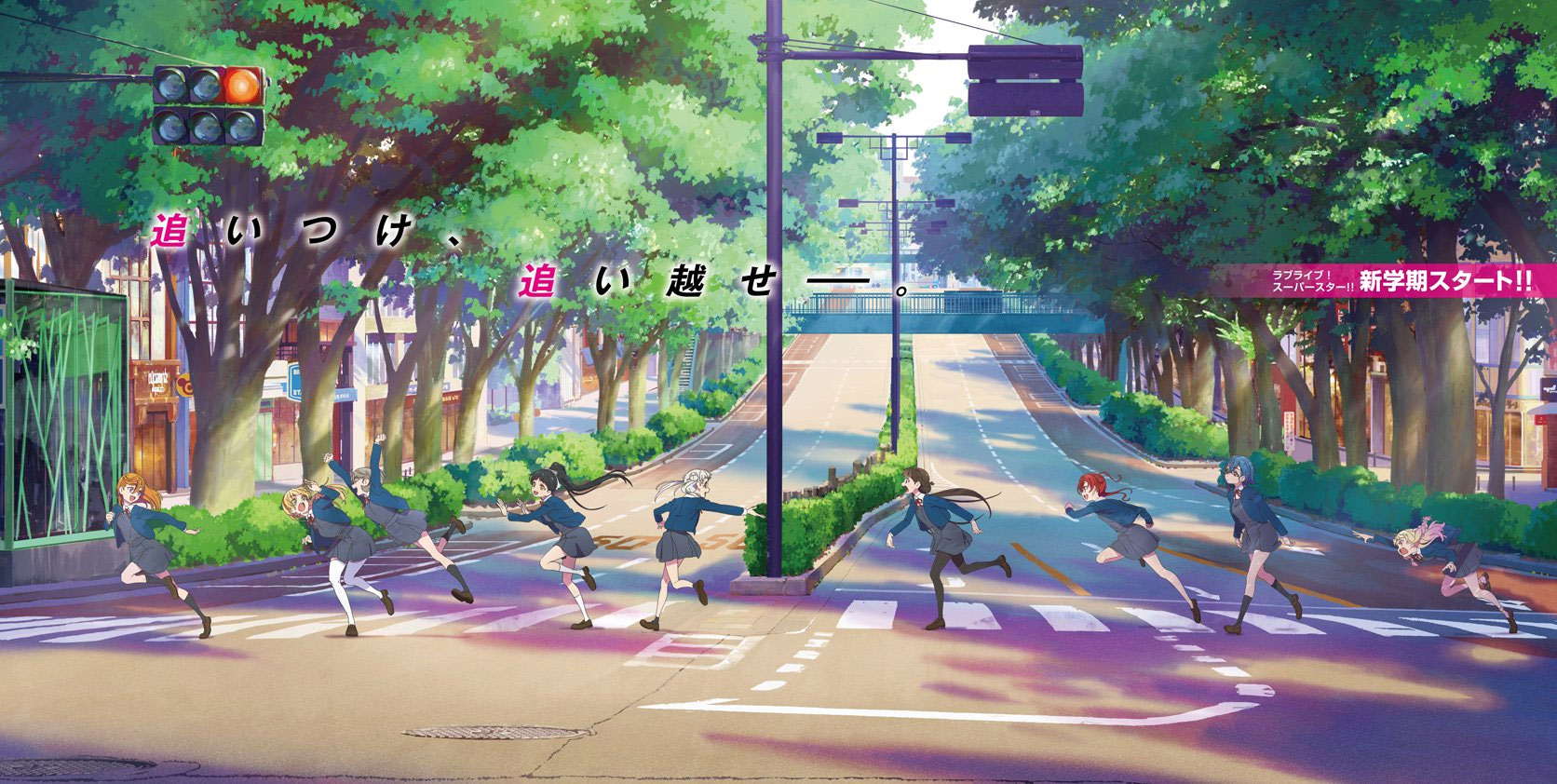 HEADLINES
As we are in an another weekend where exciting things are occurring in a timely manner, the LoveLive! Series team are never failing in giving satisfaction to most of their fans and supporters, including me!
So then, speaking of the Headlines, there are numerous things were spotted during this week. And if there are any missing details, then I might include them instead on the next week's Episode! For the meantime, here are some of the news encountered during this week on the School Idol Universe! Check 'em out!
NEXT WEEK: Liella! 2nd LoveLive! ~What a Wonderful Dream!!~
?ライブビューイング情報?
ラブライブ!スーパースター!! #Liella! 2nd LoveLive! ~What a Wonderful Dream!!~ with Yuigaoka Girls Band

ライブビューイングのチケット先行受付は本日まで✨
詳細はこちらから➡ https://t.co/BFyUqeuBlr

お申し込みがまだの方はお忘れなく?#lovelive pic.twitter.com/aR3cCer8GX

— ラブライブ!シリーズ公式 (@LoveLive_staff) May 15, 2022
For the updates about their MTV Unplugged live performance event, unfortunately, there would be NO paid live streaming to be done today in this live performance for overseas fans. For now, let's focus about on their next Event, which shall be done on the next weekend!
For the Liella! 2nd LoveLive! ~What a Wonderful Dream!!~ live event, with the Yuigaoka Girls Band, it shall take place at Osaka-Jo Hall next weekend on June 4-5, 2022. Standby at their feed, if in case that they are going to announce paid live streaming for overseas fans. As of this Episode, there is none yet announced.
Also, be aware! At the end of their live performance (notably on the Day 2 live performance), watch out for the trailer announcement video for the upcoming SEASON TWO of the LoveLive! Superstar!! Anime! Is it that exciting? If that's the case, don't ever miss this live performance — their final part of their 2nd live tour!
In the next Episode of the Headlines, I shall be giving out details of their upcoming Live and Fan Meeting Series! Yep, and next week shall be the Month of Liella! this June 2022! Otherwise, stay tuned at their feeds!
Ai Miyashita's Birthday!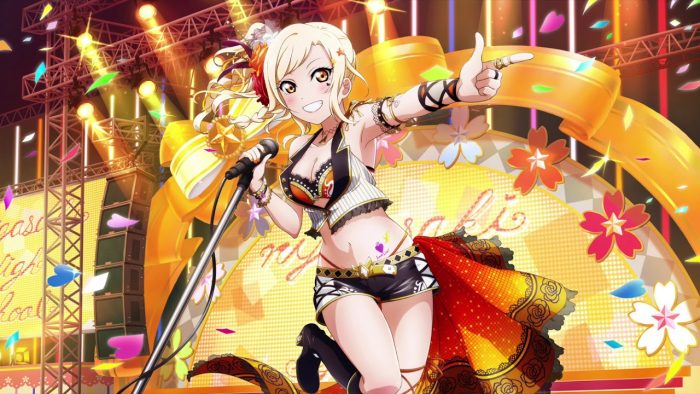 On every May 30th of the year, Ai Miyashita's birthday is being celebrated.
Remember to login to your respective LoveLive! games in order to get some fancy login bonus items, such as Star Gems, Birthday URs, and more!
My birthday message for her shall be written on the next Episode! Look forward into it!
SIF Series Fan Thanksgiving Festival 2022
/#スク感2022 公式サイトオープン!
\

?第1弾情報?
ステージ情報!

・9/24(土):2つ
・9/25(日):3つ
のステージを開催予定です!

チケット情報含む
続報をお楽しみに?https://t.co/3jrrcNeSZm#lovelive #スクフェス #LLAS

— ラブライブ!シリーズ公式 (@LoveLive_staff) May 23, 2022
The team has announced that the upcoming event dedicated for the LLSIF Game Series has been confirmed with the dates. They shall be occurring on the weekends, as usual.
The SIF Series Fan Thanksgiving Festival 2022 shall be commencing on the weekends of September 24-25 JST, at Bellesalle Akihabara, in Tokyo, Japan. Other details, such as the program schedules, shall be announced on a later date, so stay tuned!
Official Website
https://lovelive-sif-fes.bushimo.jp/2022/
This Event is held once per year, which is, as mentioned, dedicated for LoveLive! fans who are playing both the LLSIF and LLAS (LoveLive! ALL STARS) games. So then, this is an opportunity to see what could be the possible future which awaits the LoveLive! fans who are continuing to play both of those games!
The legacy and the legend of School Idol Festival continues…
Idol Chasers… Stage Start! S.I.F.!!
Nijigasaki Anime SEASON TWO Episode 8 Review!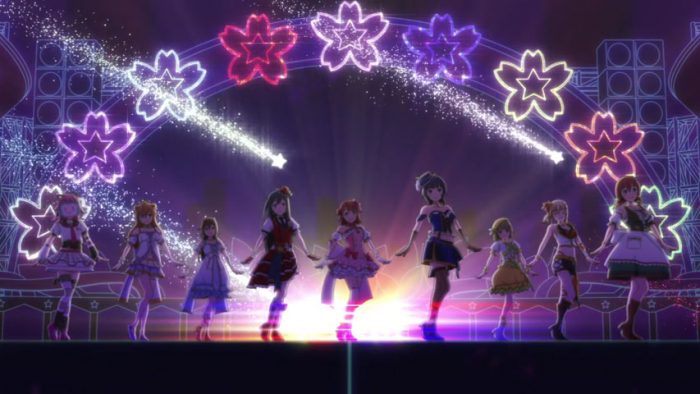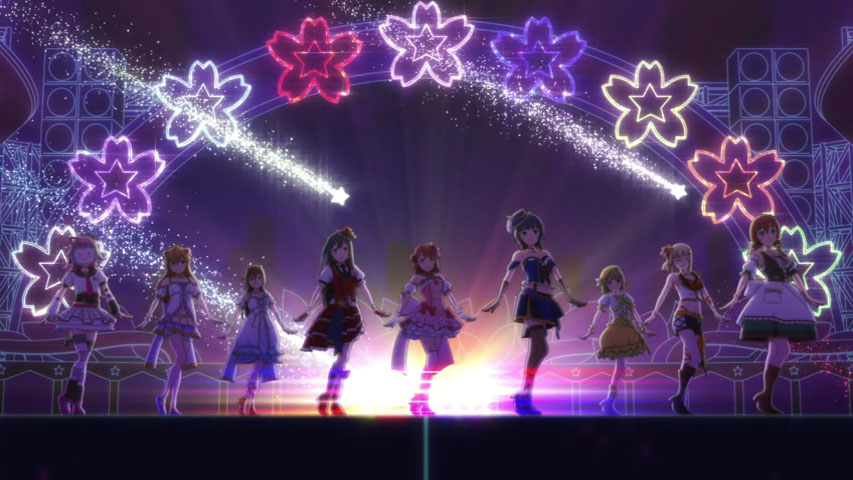 Yep, definitely a reminiscing moment where the song TOKIMEKI Runners is being used again. Just how many versions of this song is already existing, hmm?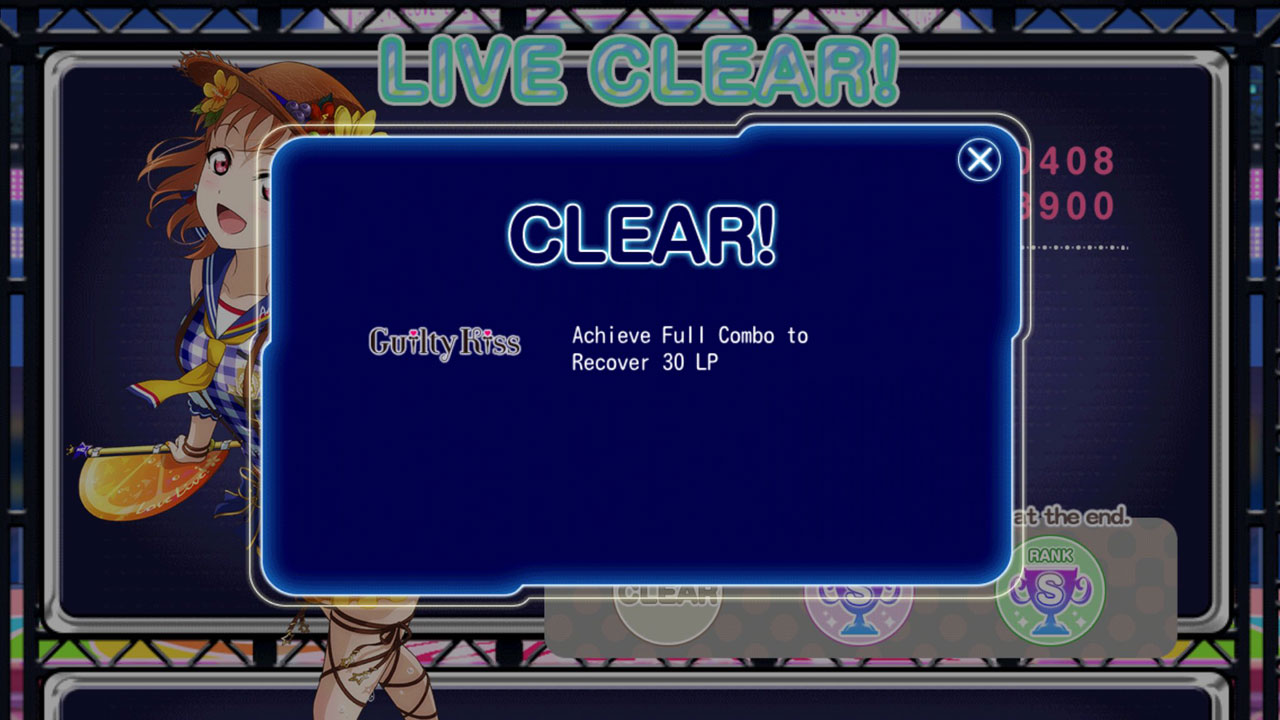 LLSIF HIGHLIGHTS
So then, LLSIF shall never be the same again. Especially if your stable is filled with colorful URs, they have also changed the way in letting us to scout for URs easily! Not only you must get a UR here, but it is just more than getting a featured UR when you successfully acquired it! And then, it seems that getting a signed or autographed URs are now a new feature in the LLSIF world — something that you can flaunt against with your friends or rivals!
For now, let us tackle the things which were spotted during this week on School Idol Festival Rhythm Game. Stage Start!
Aqours New Limited B-Side Songs!
【LoveLive! SIF】

New Aqours B-Side Songs incoming! Refer to your in-game notifications for the time of availability!

These songs came from their "First Solo Concert Album Series"!#lovelive #スクフェス #スクフェス9周年 #LLSIF https://t.co/SMNQF4lK9H pic.twitter.com/3nnIpo3ZO2

— INORI DONZ | Inori-D Station (@InoriDONZ) May 24, 2022
Apparently, there are new limited B-Side Songs of Aqours for the players to play and enjoy! The first batch of these songs are already released as of yesterday! And yes, they were coming from their recently-released "First Solo Concert Album Series" last year, since August 2020 until July 2021! What are those songs? Please do read more below for the details of their release dates and period!
PERIOD
RELEASE DATE
SONGS
1
May 27, 2022
Never giving up!
PURE PHRASE
Totsuzen GIRL
2
June 3, 2022
TATEHOKO TSUBASA
Akogare Lan la Lan
Cotton Candy Ei-Ei-Oh!
3
June 10, 2022
Motto ne!
Perfect SEKAI
Shiny Racers
ALL of those songs above shall last until July 31, 2022 JST.
You can have enough time in playing them all, as well as landing a Full Combo Finish on every songs on their EXPERT difficulties!
Round 34 Challenge Festival (Highlights)
【LoveLive! SIF】

<Aqours> Round 34 Challenge Festival

This will be a long grind. Difficult, but manageable.

Guides and Tips: https://t.co/qytPub9C6t#lovelive #スクフェス #スクフェス9周年 #LLSIF pic.twitter.com/Wz61PMNc1L

— INORI DONZ | Inori-D Station (@InoriDONZ) May 24, 2022
The battle still continues! And it shall last until Tuesday, which is very far from this Episode. So then, you have to use everything that you have learned from the past Events, especially in the previous Challenge Festival Events!
Guide here.
If you are aiming for a higher score, as being mentioned from my guides and tips above, you have to target a hard MASTER song that has more notes or Total Combo Count! They are more likely be appearing on every Rounds 4 or 5 of every Challenge Festival plays! But then, some meta songs can be found on lower difficulty courses, if you haven't noticed!
PRO-TIP: Some songs that have higher Total Combo Counts can be found on a lower difficulty course — most probably on the God/Legend Difficulty course! Also, the 5-Icon featured song can sometimes be appearing on that difficulty course. So, you must take yourself some time in exploring on that difficulty course just in order to encounter and challenge it!
For my current progress, I am just playing in order to defend my Gold Tier Rank in Event Points (Rank 1-1000 bracket). It seems that my Ranking is dropping drastically, so I have to play for at least an hour or two, right after in between 1-hour rest intervals, or even right after charging my device! I am just being aware that some notorious songs, like DROPOUT!? and MIRAI TICKET are something to watch out here. Yes, they can be difficult to navigate, but they won't do much of their roles in placing you higher in the Score Rankings of this Event. Otherwise, look for another hard meta song that is slightly easier, but got higher Combo Counts like Brightest Melody.
This Event shall still continue, and lasts until Tuesday before the patch update (May 31st) — just three more days after this Episode was published. Final results shall be posted onto my Twitter account, and on the next Episode! Look forward into it!
Birthday Scouting Banners
This was now already a new feature in the Box Scouting, where you shall have to use your own hard-earned cash in order to score some featured Birthday UR of your best idol! And did I already detail it on the previous Episode 2, remember?
【LoveLive! SIF】

<Hanayo Koizumi Birthday 2022 Campaign>

Do you know what's good news? Bad news?

Bad news is that her featured Box Scouting is paid, and it contains 50 members to scout!

The good news is that it is a G2-Tier UR!#lovelive #スクフェス #LLSIF #小泉花陽 pic.twitter.com/9SPNRhO14z

— INORI DONZ | Inori-D Station (@InoriDONZ) January 10, 2022
This was already started since with Hanayo Koizumi's birthday on January 2022, starting with the Brilliant Jewelry Series. In order for you to guarantee yourself with her new featured UR from the banner, you shall have to use "Paid" Love Gems in order to scout.
We all know that it is really expensive to buy some Love Gem packs. But did you know that there is a cheaper way in order to get the featured Birthday UR at a cheaper cost?
Your only chance when you can get her UR easily is by purchasing any packs that has Paid Scouting Tickets. The tickets that shall work here are the Red Scout 11 Tickets, and any Scout 11 Tickets that has "BOX" word in it — whether it could be μ's, Liella!, Aqours, or Nijigasaki!
So then, the chances of getting and purchasing them are in a random chance or occassion. So if it happens that you are saving it for your best idol, it is better to start collecting those kind of paid scouting tickets now, just at the time before her birthday! Otherwise, you are in a deep bad luck situation.
Otherwise, you shall have to go with the Free one, wherein you shall be picking up her past Birthday Limited URs at a random, fixed chance.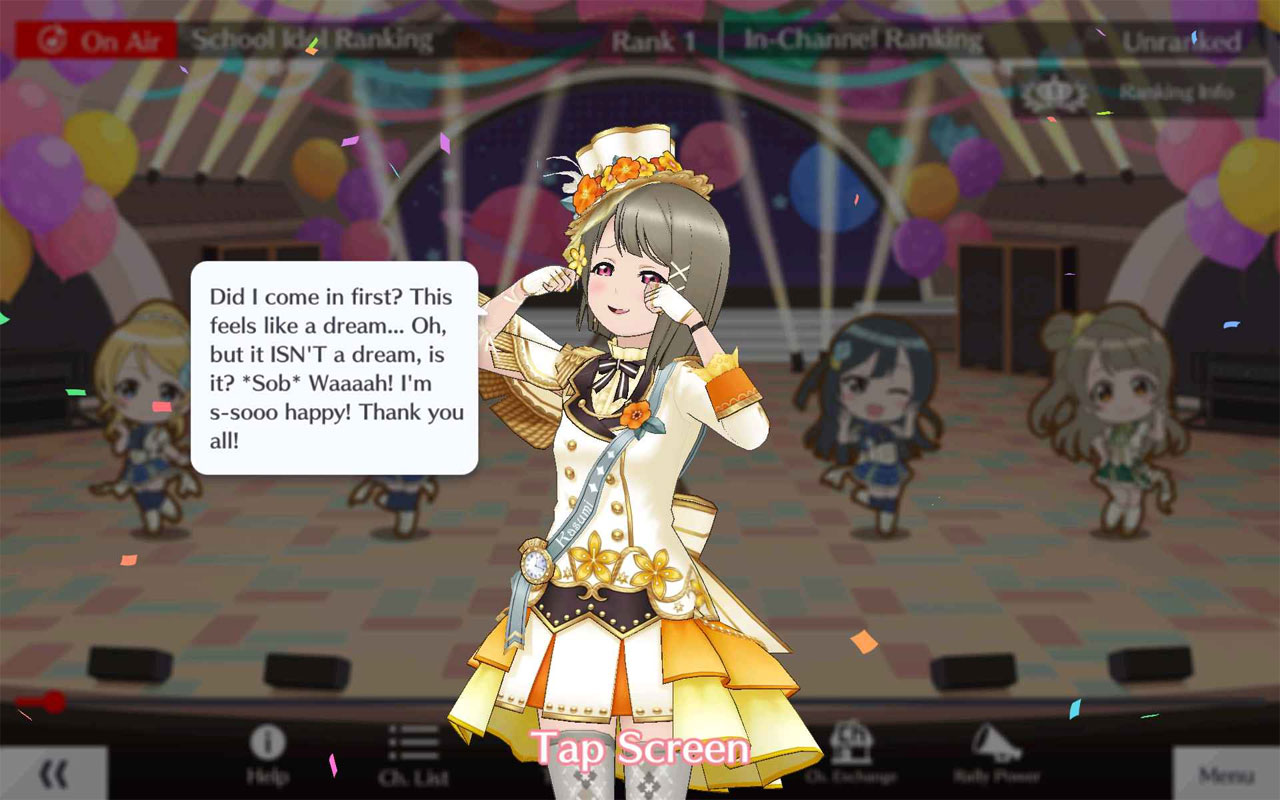 ALL STARS HIGHLIGHTS
On the other hand, it seems I ain't really touching this game too much — I just only play when there is Events! But then, simply playing in Events, for me, in order to get the featured UR and other item rewards do not mean that I am really doing good in my grinding progress in this one! And then, was it really a sign for me that I have to retire in playing this game forever? Just moments away and I am about to break away, especially on my JP Side that doesn't do much action for me.
Otherwise, what could be the other highlights and progress that I did in this game, so far? Stage Start!
STORY: Cutie Wonderland (Highlights)
【LoveLive! ALL STARS】

<STORY> Cutie Wonderland

An Event where Skip Tickets are always your best weapons to grind higher ranks… ?

But it seems I can't even touch this Event lol

Written progress report on #IDS_SIFJL_S2 on Saturday.#lovelive #LLAS #スクスタ pic.twitter.com/rgQ7nJrcXa

— INORI DONZ | Inori-D Station (@InoriDONZ) May 26, 2022
It seems I ain't even touching this Event yet, and days have been passed. I had been busy doing other things in my schedule, and my grinding in higher ranks in the LLSIF won't just leave me alone.
But then, as much that I can carry, I must strive not to lose my obligation in getting the featured Event Rewards, which also included the Event UR and SRs! My fight for this Event is still not over. In fact, I got a lot more things to do in this game, when the time comes in the future.
For now, my only priority here is to get some featured rewards, which included, as I had said, the featured UR and SR rewards. I don't know if I could keep up with my JP Side, on the other hand. If that's the case, then there is a time that I should let go of my JP Side, if I couldn't even touch it anymore by using Skip Tickets, and to grind higher ranks. Same goes with the Event Story, I haven't even reading them ever since — I just skip them whenever I am not in the mood!
As usual, my final results shall be given by a Twitter post of mine, as well as explaining it in the next Episode! Yep, and there are still two more days for me to catch up.
School Idol Channel Weekly Bulletin
Once again, an another free top one ranking to any of the School Idols! As usual, the Kotori-Setsuna duo is still unbeatable in the top ten!
So far, did your best girl top again, or did she flop again?
JP Side – #60
| RANK # | SCHOOL IDOL | GROUP | AVERAGE CHEER POINTS |
| --- | --- | --- | --- |
| 1 | Mari | Aqours | 6,322 |
| 2 | Kasumi | Nijigasaki | 3,810 |
| 3 | Kanan | Aqours | 3,793 |
| 4 | Ayumu | Nijigasaki | 3,734 |
| 5 | Ai | Nijigasaki | 3,609 |
| 6 | Eli | µ's | 3,575 |
| 7 | Setsuna | Nijigasaki | 3,548 |
| 8 | Kotori | µ's | 3,542 |
| 9 | Shioriko | Nijigasaki | 3,376 |
| 10 | You | Aqours | 3,363 |
Global Side – #47
| RANK # | SCHOOL IDOL | GROUP | AVERAGE CHEER POINTS |
| --- | --- | --- | --- |
| 1 | Shioriko | Nijigasaki | 5,680 |
| 2 | Mari | Aqours | 5,089 |
| 3 | Setsuna | Nijigasaki | 3,590 |
| 4 | Kotori | µ's | 3,209 |
| 5 | Umi | µ's | 3,174 |
| 6 | Kanan | Aqours | 3,047 |
| 7 | Ai | Nijigasaki | 3,028 |
| 8 | Ayumu | Nijigasaki | 2,997 |
| 9 | Kasumi | Nijigasaki | 2,813 |
| 10 | Riko | Aqours | 2,718 |
Note: School Idol in Italic font face means the channel that I have joined.
So, you already know guys the drill, right? Right now, Ai Miyashita's birthday is coming closer, so she is more likely to be in the top one at the end of the current ranking period!
And then, please do note of the following School Idols who would be next to be in the Top One of the School Idol Channel Rankings:
Nozomi Tojo – June 9
Mari Ohara – June 13
When their birthdays are near, you have to switch to those channels! Basically, you could get additional items when you switch on that channel, when that character's birthday is celebrated upon the login bonus on that day! Take note!
And that's it for the School Idol Channel Weekly Bulletin for this Episode! Tune-in next time!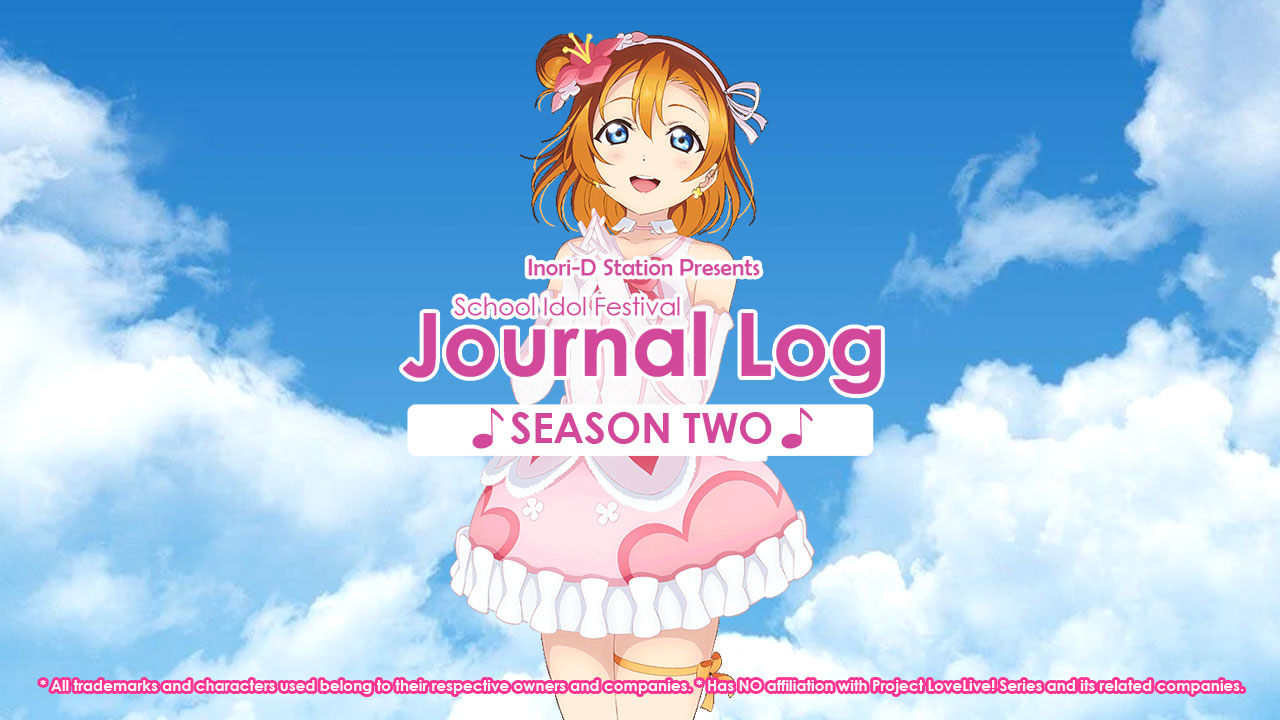 STORY EPISODE (EPILOGUE)
Chiharu finally sees Lierre and Honoka in the front, and she approaches them. And she said, "Thank goodness, you are safe!"
"Chiharu, it is all thanks to your bonds. I was able to get out alive with the person along with me, who is Honoka."
"So, you are Chiharu, right? You can definitely become a School Idol and a Supporter! Hehe…"
The other Idol Chasers, Takayoshi, Aika, and Sho, came and they joined the conversation.
"So that was Honoka! She is still so cute, even she is bit older now…"
"Cute, but bit older. She is a Goddess…"
"It is really an opportunity for me to see a School Idol in front of me! Good thing that I had finally met one!"
Komari, from a distance, then said, "I think my role here is over. It seems I have to go now."
And then, Komari has finally left.
Honoka then comes closer to Chiharu and said, "You are really deserving to have this charm of mine! Here, take this along with you."
And then, she gives Chiharu a charm item to her hands. And Chiharu said and asked, "This charm item. But why?"
"That Charm of mine contains special powers that only you can use! You will be needing that in the near future!"
"Near future? Does it mean… Wait, you are…"
"I think it is time for me to go back on where I was."
"Wait Honoka! I got a lot of questions to ask from you!"
"Don't worry Chiharu! The Charm that you are handling right now is a part of me! I will be always in your heart! And Lierre! Please have your eyes on Chiharu, okay?"
"Honoka…"
"Chiharu! You must become a School Idol and make everyone else around you happy! Let's sing and dance together… as School Idols, someday!"
"That's a promise! We can sing and dance together again, right? I hope that I could see you again!"
"Hehe… We can see each other again, my dear friend!"
After the last sentences, Honoka finally disappears and vanishes in the light. And then, the lights had been faded out.
"We shall meet again, dear Honoka." said Lierre.
"Alright! Stage Clear for us!" said Takayoshi.
"Never thought that our mission shall be ending this time before midnight." said Sho.
"Oh yeah! Time to go home and rest!" said Aika.
When Lierre is about to use her digital tablet book in order for the Idol Chasers to get themselves be transported back to Akihabara, Gen finally intervenes. He then grabs Lierre's arms.
"Hey, Gen!" said and exclaimed Chiharu. "What are you doing?"
"You should be thanking me because I gave you an idea on where Lierre is being held captive!" replied Gen. "And I am thanking you because I had accomplished my own mission. And that is to find and get Lierre!"
"Hey, just let her go!" said Sho to him. "You just helped us in finding our friend! But then, are you just going to take her from us away again?"
"It is basically, the principle of saying thank you. But then, you got debt with me."
"Just let her go, and bring us back home!" said Aika.
Lierre got no other choice, but to use her digital tablet book in order to allow the Idol Chasers to go back to their homes again.
"My fellow Idol Chasers! Don't worry, you can find me again! Chiharu, just always sing and hum! You can definitely find me….!"
Chiharu and others were finally transported back to their original homes. It is all thanks to Lierre who has finally used her digital tablet book in order to transport the Idol Chasers back to their respective homes.
Finally, Chiharu is transported back to her home, and she was standing inside her room. Seeing her surroundings that she is already back, she then said, "Lierre! I will definitely find you… And I will save you!"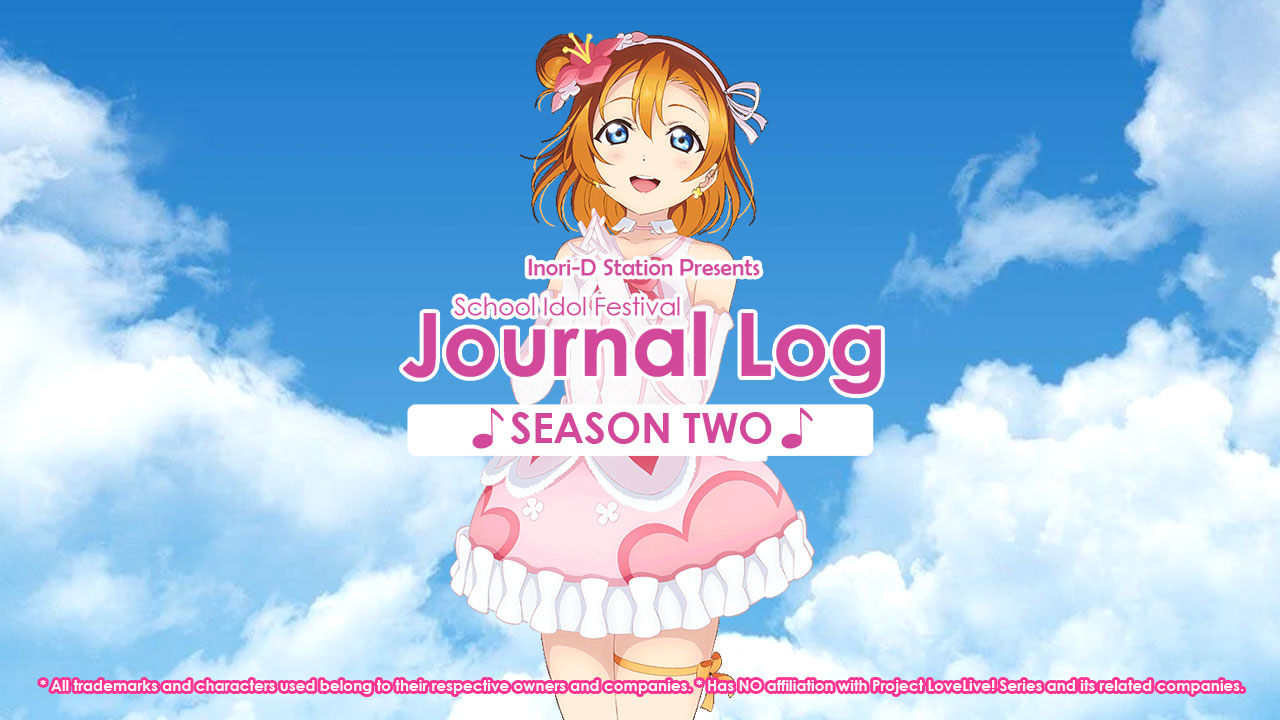 NEXT PREVIEW
You had formed a bond with a School Idol whom you had become a partner with. Giving love and support, you always follow her until at the time that she is going to retire or to disband from a group. When she can no longer be performing physically on the stage as a School Idol, she can be performing spiritually on the hearts of everyone — including you!
Next time on School Idol Festival Journal Log SEASON TWO, "The Destined Bond".
Now, let's make our dreams come true together!
The Bonus Stage
---
The girls of Nijigasaki are back in this second season! Shioriko Mifune, Mia Taylor, and Lanzhu Zhong are now added to the stable!
Once again, these girls are seeing each other — sometimes as friends or rivals everyday.
They all have one, common dreams! And that is, somebody like Yu Takasaki, can support these twelve girls in making their dreams come true!
And once more, they are chasing for their dreams, along with their new friends and rivals at their side!
So then, they wanted to have an Event once more, in order to put these girls, whether friends or rivals, together! This Event is called as the "School Idol Festival".
However, the different concurring activities in school can make themselves having a hard time organizing this come-together Event. Can Yu be able to put these girls together, and make their dreams come true? This is the story of Yu Takasaki and the twelve School Idols, in their quest for unity and with their rainbow-colored friendship adventures!
LoveLive! Nijigasaki High School Idol Club SEASON TWO!
Starts airing and streaming on April 2, 2022!
For overseas simulcast, check with your local Anime licensors per region for the time and availability in your area!
Also, LLSIF and ALL STARS in-game celebration campaigns now going on!
Official website:
https://lovelive-anime.jp/nijigasaki/
RETURN TO MAIN PAGE BACK TO HOME PAGE