Today's featured character is… Nagi!
Character Info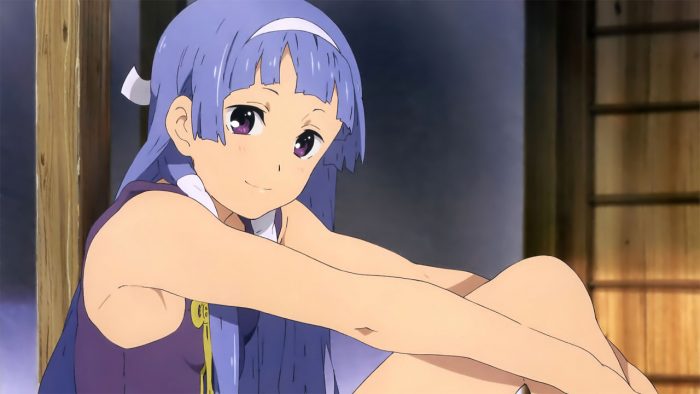 Nagi is a mysterious goddess who comes out from a statue — similar as hatching from an egg. She has a split personality, in which she can be a serious type, or even the usual humorous one.
She used to be a shrine goddess, wherein she can use her powers to purify any evil around. But not until her powers got weakened because her sacred tree was cut down.
Nagi has some memories forgotten, in which it explains about her unknown origin or past. She is then being assisted and helped by her friends, especially Jin Mikuriya, in recovering her memories, and to drive out any evil by purification.