Among the Countless Stars is a Fleeting Wish
This blog post may contain minimal spoilers. Please read this only if you have seen this Episode.
EPISODE OVERVIEW
The time for their final step to the LoveLive! Finals is close at hand. Kanon and the girls are practicing very hard in order to stand up in the stage for their upcoming live performance on Christmas Day. That live performance is being recorded and streamed, and it is their entry to the LoveLive! Finals Qualifiers. With their live stage being set and ready by the Yuigaoka students, the School Idol Group, Liella!, has taken on the stage to settle it once and for all.
The qualifiers results have been revealed, just after Liella! gave their best shot. Despite that they had made an effortful live performance that can cheer many people, their other School Idol Rivals, which also include Sunny Passion, have also done their usual habits and efforts in standing out in the live stage. And the winner was…
EPISODE REVIEW
Saishukai. The Final Episode. The Season Finale. Alright!
Basically, what the Episode shows is that we should need to be prepared at anything, because what comes forth during their actual activity is something that they can never have a control over when problems arise.
Did you still remember in my segment, in the Episode 45 of School Idol Festival Journal Log? From the intro part of that Episode in my segment, it shows how bad endings may occur. It occurs when a main protagonist has made a slight mistake in his or her actions that can affect the outcome or the 'ending' of the story itself! I also stated from that Episode that bad endings do occur when a protagonist defeats his or her main villains in the story, while in the end, some problems and troubles do still remain unresolved.
Going back to the Episode Review of this Anime, Kanon really struggles to train hard in order to stand up in the live stage to give fans a wonderful live performance, thus making her fans happy.
At the night before the live performance, she talks with the Sunny Passion. Basically, my mind has formulated another question that is caused by the Sunny Passion's question of 'Why do you want to win?'. It is then almost close to the question that I had formulated and created before on 'Why do you want to be the center or number one in the group?', previously in my Episode 10 Review, which focuses on Sumire Heanna. To answer basically that question, what was your true goal in order to win? In order to win, you should have a reason or purpose, aside from you just giving your effort and best. And then, just trying hard and doing your own best is simply not enough. If you can't find your own reason or purpose (goal) on why do you want to achieve victory, then you can't really win no matter how hard you try. And that answer to that question is basically your keys to the doors leading to your own victory.
Truly, SumiKeke Shipping (Keke Tang and Sumire Heanna pairing) still prevails in this Episode, since Episode 5, this season.
The venue where they did their live performance entry for their finals qualifiers is somehow has almost the same theme and setting as in the legendary Snow Halation done by the School Idol Legends, namely μ's. The fleeting Snow Halation (スノハレ) trend in Japan trends on Twitter has topped instantly during the Final Episode airing of this series.
Basically, what Kanon has said before that whether they win or lose, they shall continue to practice and make people happy. So then, I had gotten another vibe from a certain movie that I watched before in the past, where their rivals still win at the end. But then, despite of their hard practicing and giving the fans an effortful live performance, they had never snatched their first-ever victory. The season finale has ended, thus ending Liella! in a sad, yet frustrating defeat.
So for now, their rival School Idol Group is now advancing to the final round, and Liella! was left with no choice but to accept their defeat. But then, their fans, especially the Yuigaoka Girls students, shall never leave them alone in the dust! Basically, what has happened before in Aqours, which was never shown before in their Final Episode, is actually the one that is happened to Liella! School Idols, in their Final Episode (Season Finale)!
So finally, the season has ended, thus making us to create more questions than answers. Now that Kanon and others had written a page in their history book that can never be changed, this is where their 'true' journey as School Idols shall begin. In other words, this is a journey where their goal in becoming Superstars of LoveLive! shall begin! And finally, their next page in their history book is about yet to be written soon.
Will Kanon and others be able to answer their reason on why they wanted to gain victory? What are the other odds and drama that they are about to encounter in the future, during their progress in their current goal? And, will Kanon and others be able to reach for their stars for the last time, and be victorious? Or will history be just repeated itself?
TO BE CONTINUED… In the next season! The Yuigaoka Girls' High School Idols, Liella!, shall return. See you on the other side of the stars.
THE FIRST LOVELIVE!
Following the season finale of this series, their major first live tour shall occur in at least 10 venues in Japan. In fact, you can still follow their stories by watching their upcoming first live performance!
Read more: LoveLive! Superstar!! – Liella! First LoveLive! Tour ~Starlines~
This is something for Liella! fans must need to do. This can be the road to the next season of this Anime series.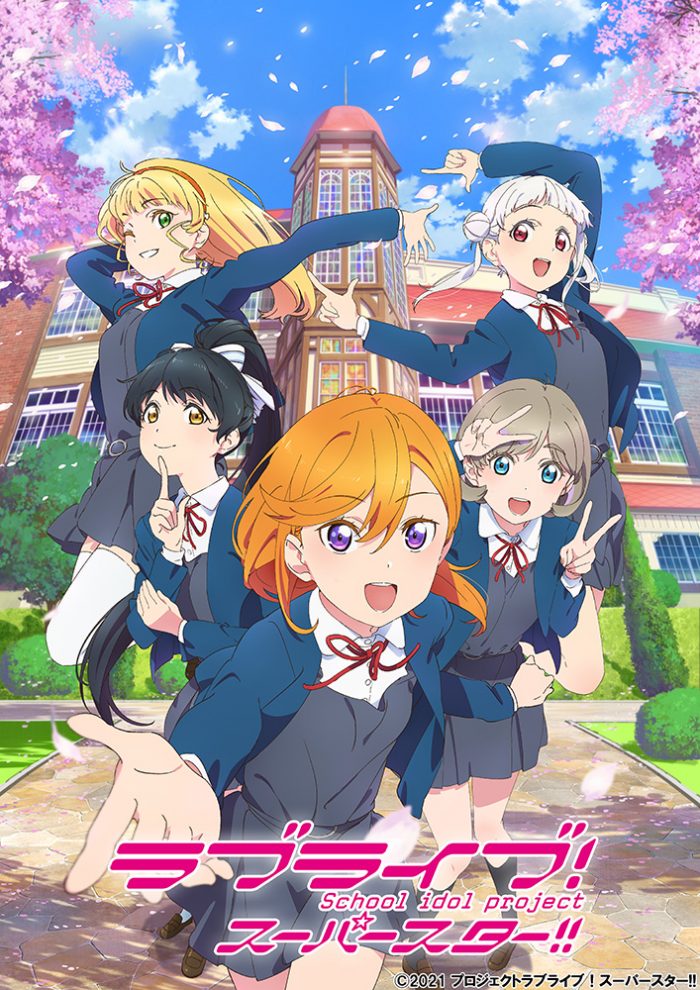 LoveLive! Superstar!! (2021) is a Japanese TV Anime series that aired since July 11, 2021 in Japanese TV networks. It is the fourth entry to the ongoing LoveLive! Series, which came out since year 2010.
Yuigaoka Girls' High School is a new school located between the cities of Omotesando, Harajuku, and Aoyama. No other students were enrolled there, even seniors. It is a story about the five girl aspirants who were beginning their steps as School Idols.
ABOUT LOVELIVE! SERIES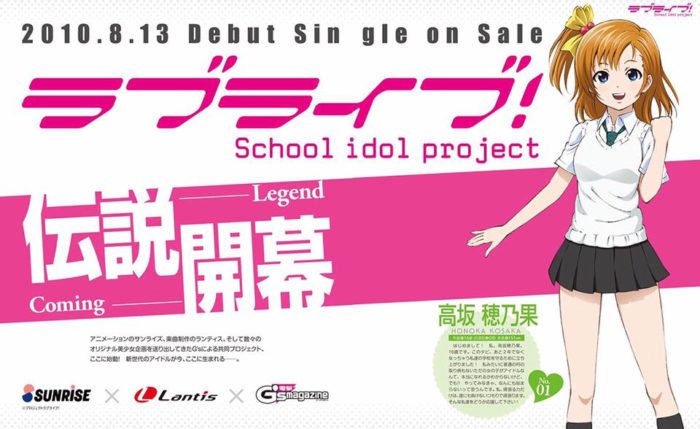 The LoveLive! Series is a Japanese Anime multimedia project. This was produced by the collaborating companies, the Japanese Anime music label Lantis, animation studio Sunrise, and Dengeki G's Magazine, a magazine by ASCII Media Works (KADOKAWA Group label).
This project began somewhere in 2010 and it starts as a multimedia project, where it introduces female high school characters who were grouped and formed a band together. This project was dubbed as the 'School Idol Project'. The girls will produce music and singles, as well as making a full music animation video out of that music.
©2021 PROJECT Lovelive! Superstar!!