Gridman and Dynazenon vs Azur Lane
It has been reported that the smartphone game and Anime series, Azur Lane, has announced their collaboration with an another Anime series, namely the Gridman Universe Series (SSSS.GRIDMAN and SSSS.DYNAZENON). This was announced during their livestream yesterday from their official YouTube channel, along with their upcoming game projects, as well as other spinoffs and adaptations. Also, that collaboration announcement was a part of their ongoing 4th Anniversary Celebration Campaign.
To add up my sentences, this one appeared at the recent livestream today. And this one can be a part of Azur Lane's ongoing 4th Anniversary celebration campaign.

Yep, and it has topped in the Japan trends for a short time.#AzurLane #アズールレーン pic.twitter.com/IYuXA99nVF

— いのりどんず | LET'S GO #Liella (@InoriDONZ) September 12, 2021
Last night yesterday, at about 10:30 pm PHT (UTC+8), the term "Gridman" (in katakana) has topped the Japan trends on Twitter for a short time, and this was due because of this collaboration announcement by the Azur Lane team.
From: Azur Lane (JP) YouTube Channel via Anime News Network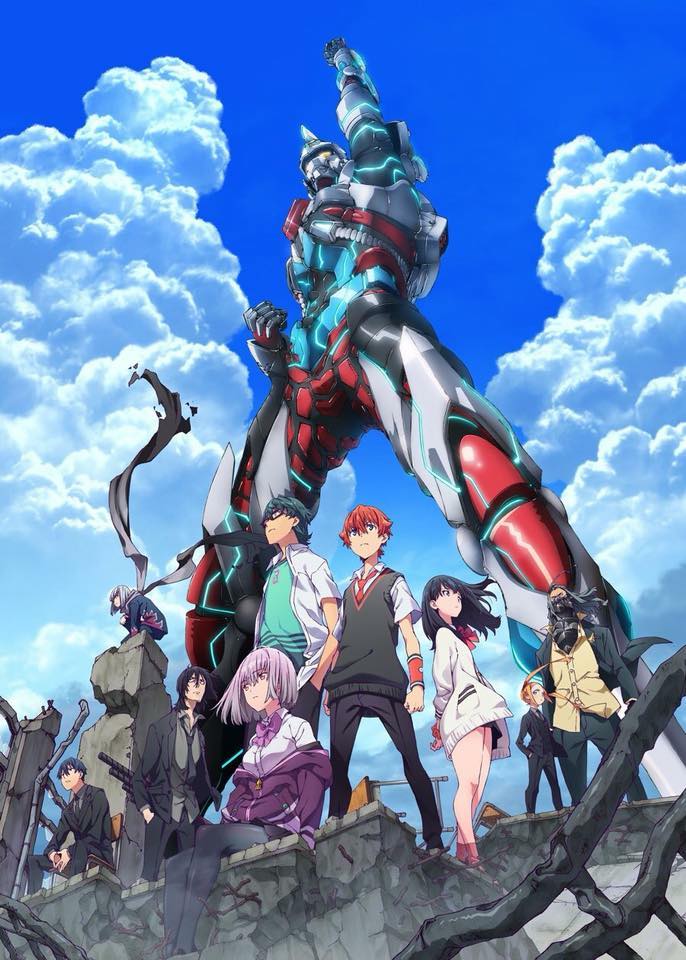 About Gridman Universe Series
The SSSS Project, or otherwise the Gridman Universe Series, is a series of Anime based from Tsuburaya Productions' 1993 original Tokusatsu series, Gridman The Hyper Agent (Denkou Choujin Gridman). It was produced by Tsuburaya Productions, and TRIGGER, an animation studio. The term SSSS means 'Special Signature to Save a Soul'.
SSSS.GRIDMAN was the first entry in the series that was broadcasted and streamed since October 7, 2018, and lasted for at least 12 Episodes. Meanwhile, the second entry in this series, SSSS.DYNAZENON, has been broadcasted and streamed since April 2, 2021, and lasted for at least 12 Episodes.
Most of its elements and references were coming from its original 1993 Tokusatsu series counterpart, and features a boy who transports inside the Computer World to fight hostile Kaijus that appear there, which was made and produced by an evil villain.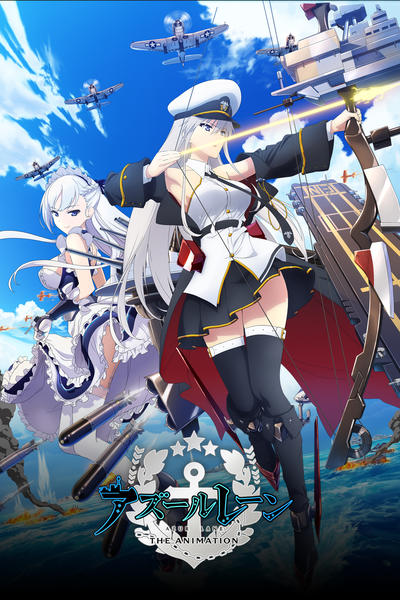 Azur Lane is a smartphone video game series created and developed by Shanghai Manjuu and Xiamen Yongshi, and published by Yostar in Mainland China. Its game app was made available for download in Android and iOS systems since May 25, 2017. Localization follows when Japan and Global servers opened since September 14, 2017 and May 20, 2019, respectively.
Several adaptations, like console video game adaptations and a feature TV Anime, has been made. Its TV Anime counterpart has been aired for at least two seasons, with 12 Episodes each since October 3, 2019.
Azur Lane has also collaborated with other Anime series and media, notably the Hyperdimension Neptunia Series by Idea Factory and Compile Heart.
The video game series features some military hardware, such as battleships and airplanes, that were used during the known World War II era, in a fictitious manner. Those military hardware are anthropomorphized as cute and sexy Anime girls, and they battle opposing forces, such as another fleet.