DMCA Notice of Takedown to those Apps.
Posted at September 9, 2021 via TorrentFreak – It has been reported that the big-time Anime licensor in US, Funimation, has started to issue some DMCA and cease-and-desist letters to some owners of the illegal Anime websites and apps. Recently, Funimation has issued some DMCA and cease-and-desist letters to at least three illegal Anime streaming apps.
Three Anime streaming apps, namely Taiyaki, AnimeGlare, and Shiro, have received takedown notices from that said licensing company.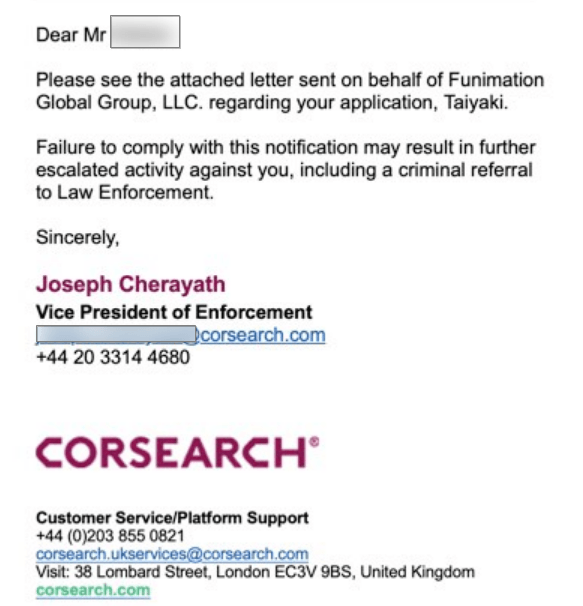 Furthermore, the other two apps mentioned also received the same email format as in the first one (picture above).
Also, the another app, aside from the other three mentioned, has made a voluntary suspension of their on-going project, just at the time when these three apps received a DMCA notice of takedown from Funimation via with their brand protection website, Corsearch.
OPINION: REASONS FOR ILLEGAL ANIME STREAMING AND DOWNLOADING
Anime is indeed a popular type of media not just in Japan, but in worldwide. But then, the terms 'worldwide' and 'global' doesn't really mean it's available for everyone else around the world. Most of the Anime titles today are region-locked, which might be the reason why most people who watch Anime resort to illegally download and stream Anime shows via with their 'source' websites and torrents.
Related: Why People Pirate Anime Shows and Movies?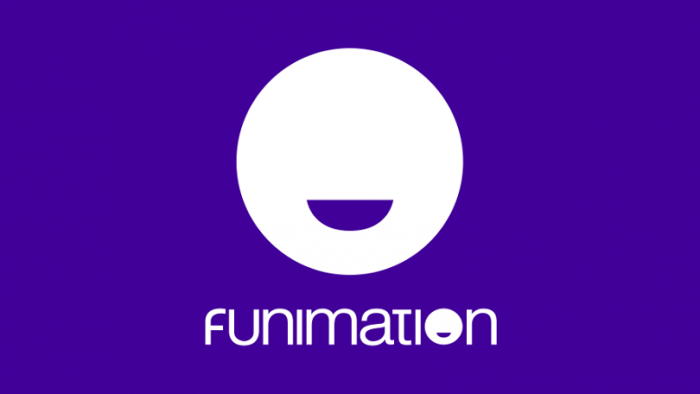 Funimation (Funimation Global Group, LLC) is a US-based Anime licensing company which specializes the licensing and distributing of most East Asian media, mostly Anime series and other known live action TV series. Founded by Gen Fukunaga in May 1994, it was currently now under the Sony Pictures label since year 2019.
Most of its popular Anime titles licensed by this company are commonly Anime titles under the 'Shonen Jump' label, a publishing unit of Shueisha Inc. in Japan.
Funimation subscription services and streaming is only available for customers who lived in United States, Canada, and some other countries like United Kingdom and Australia.
Funimation has also recently acquired its fellow Anime licensor, Crunchyroll, and now operating as their subsidiary. The purchase was made for at least 1.175 billion USD. (via Anime News Network)
Via TorrentFreak