Remember to Close Your Doors and Have Some… Tissues.
We all know that there are many things to do during the quarantine lockdown which was happening right now. But did you know that there some good NSFW Anime out there in which you wanted to watch back when you are in High School, or College, perhaps? Well then, I am going to share to you some old, classic NSFW Anime that I had watched during my good old times. They may not be good, but I am gonna share them to you so that you can have an idea.
1. Goshuushou-Sama Ninomiya-kun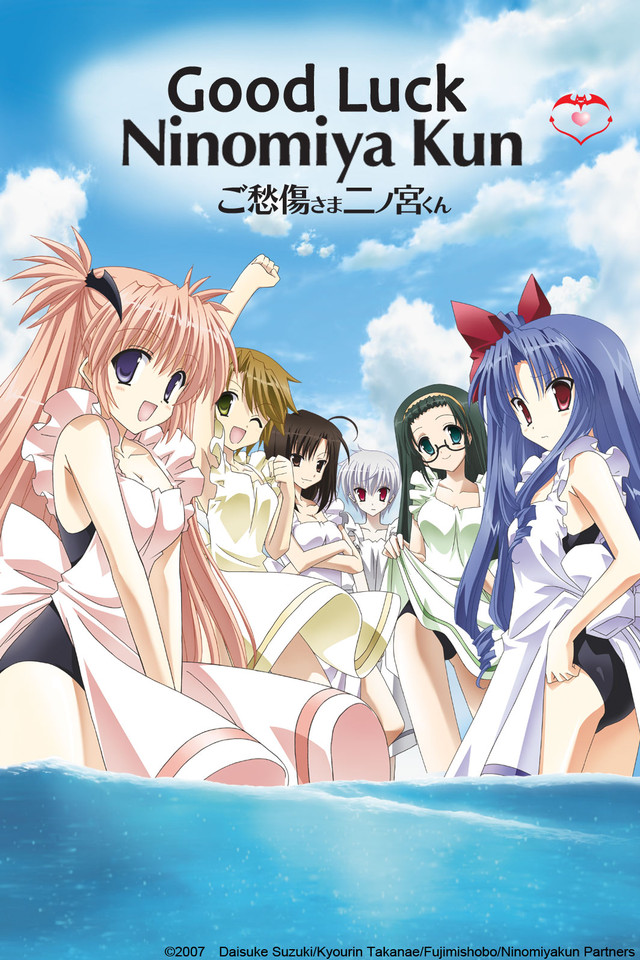 Running for only 12 episodes, it's a story about Shungo Ninomiya and Mayu Tsukimura living together in a household. However, Mayu is a Succubus that has a power to attract men and to kill and ward them off if they are too close! Reika Houjou later joins them as a maid in the household because of jealousy and because everything gets hard and situational for the two.
This Anime is somehow filled with a lot of fan services and suggestive scenes, in which you might think it's a sexual innuendo reference (You know it!). In fact, you might say that this one is a bit closer to a Hentai genre!
2. Fight Ippatsu! Juden Chan!!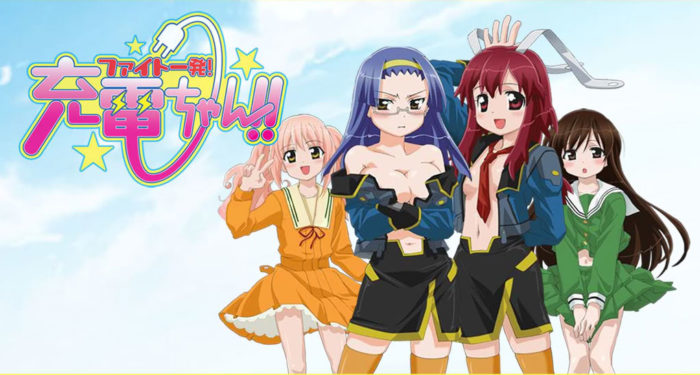 Simply called as 'Juden Chan' in the west, this story tells about the Charger Girls, whose mission is to recharge people who are in the brink of sadness and depression. In order to prevent the symptoms of depression and suicide, Charger Girls must prevent them by recharging them! There are also enemies that takes away the happiness energy from people, making them be sad and depressed again.
These Charger Girls are invisible and people can't see them. However, there is a man who was able to see these Charger Girls.
This (NSFW) Anime features a lot of suggestive themes and scenes, as well as the term omorashi being present there. There are also OVA shorts, in which they are present in every DVD volume (assuming that you had bought them). Those OVA shorts are NSFW, so make sure that you are just watching it alone and have your door locked!
3. Shuffle!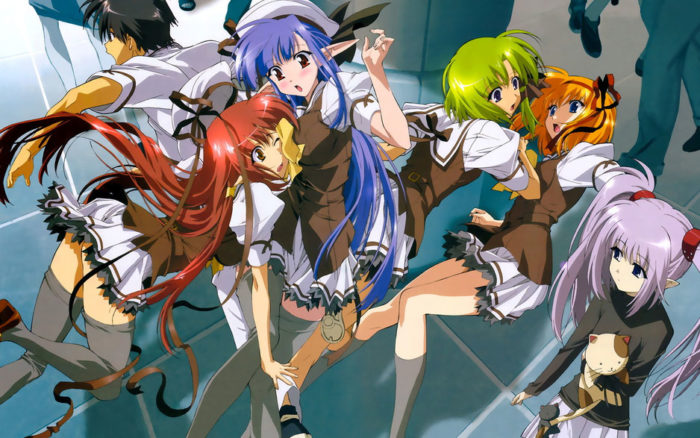 It is an Anime series based from Navel's visual novel game of the same title. With 24 episodes, it tells the story about Rin Tsuchimi befriending the different beautiful girls in his life, and it includes Lisianthus and Nerine, from the gods and demons worlds, Kaede Fuyou, Asa Shigure, and Primula.
During the 24-Episode run, it will just revolve around with the five girls, assuming that their stories had been combined into one Anime from the visual novel. At some point, some NSFW scenes can be seen randomly making you somehow (male audience) feel hard. But then, you can really decide who could be that 'besto waifu' for Rin. Just make sure you doors are closed, even if you are watching alone.
4. Omamori Himari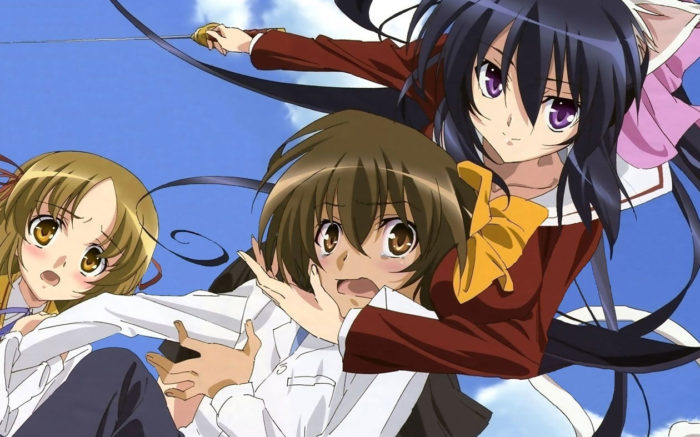 Based from a Manga of the same title by Milan Matra, this story revolves around with a male teenager, Yuto Amakawa who had lost his parents due to car accident. What's left for him is the mysterious amulet that was given to him by his late grandmother in the past. On his 16th birthday, he met Himari Noihara, a mysterious cat spirit who is also a Demon Slayer. Her duty was to protect Yuto from any danger, since he has the mysterious amulet that can protect him. But then, there is only one thing that can hinder him from getting close to Himari. Yuto has allegies with cats!
Of course, the initial episodes will make your heads roll due to a lot of fan services and suggestive scenes. But then, when you reach in the later episodes, the story becomes more serious, in the point that you wanted to watch for more until you finish it.
5. Akaneiro ni Somaru Saka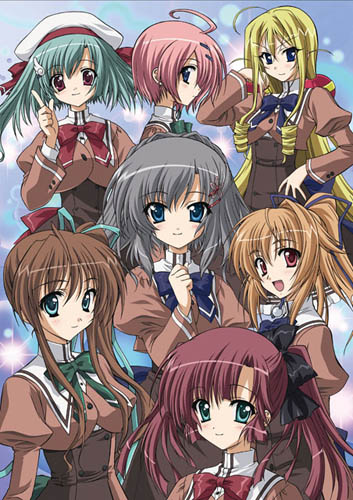 Based from a visual novel by Feng, the Anime adaptation tells a story of a certain male teenager who is known as the Geno Killer. His name is Junichi Nagase. At the time when he helped a girl named Yuuhi Katagiri from danger, he accidentally kissed her. In fact, their marriage was already arranged by their parents of their side. If their relationship didn't turn out to get better, their engagement will be void.
So far, this Anime go lot of beautiful side girls to choose from. But then, since it is an Anime adaptation, it will just revolve around Junichi, Yuuhi, and his younger sister, Minato Nagase. The TV Anime has some suggestive themes, innuendos, and scenes to enjoy. But then, the OVA has a lot of fan service lying around on the way! Make sure to have your eyes watching on the screen, since there are some that you might miss if you do (like sexual innuendo references or new memes for you to use)!
6. Kimiaru: They Are My Noble Masters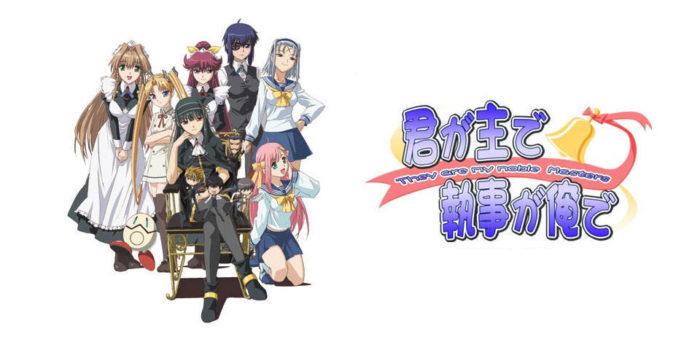 The actual title is Kimi ga Aruji de Shitsuji ga Ore de. The shortened name is 'Kimiaru' and it has the subtitle of They Are my Noble Masters. Yep, and it is based from another Eroge visual novel by Minato Soft.
The story is about Ren and Mihato Uesugi who left from home due to problems with family life, with their father being abusive or alcoholic. They then moved into the Kuonji royal household mansion where they ended up with no money in their pockets. They were recruited as butler and maid in order to serve the household mansion. There, they met the Kuonji sisters, who believed that the tradition has been passed down to them from various generations of the Kuonji family.
What I can say to this series is that there is a feature girl on each episode in which Ren will encounter. Not only some NSFW scenes that you will encounter along the way, but the parodies on a certain episode will have you caught. I can assume that the director of one episode is a Tokusatsu fan.
7. Princess Lover!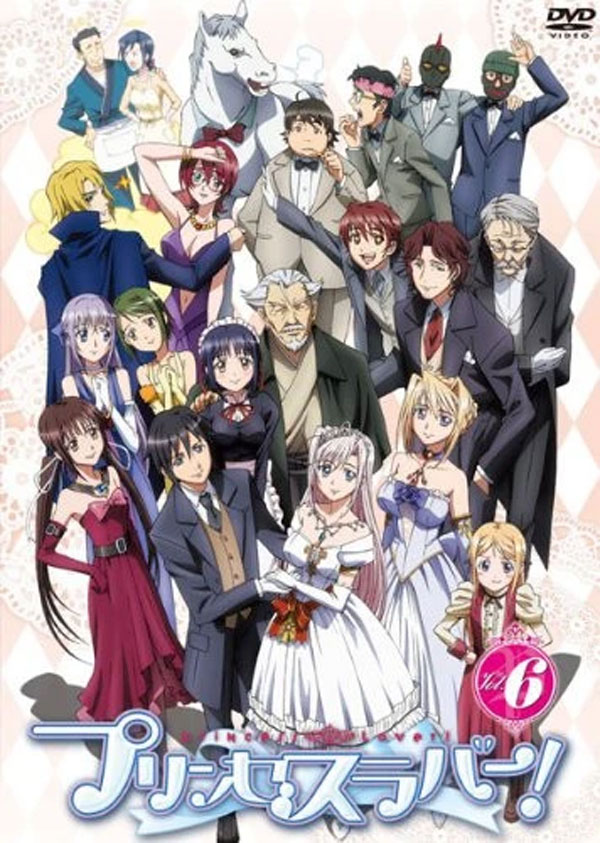 An Anime based from an Eroge visual novel, the story tells about Teppei Arima who grew up to be the successor of the Arima Corporation. His parents are killed due to a car accident and picked up by his grandfather and raised him. He is now a celebrity who is enrolled in a most popular school in Japan. He can excel in swordsmanship, as well as his good-sword-drawing techniques.
Along in the popular school in Japan, he met various girls in his way. This includes Charlotte and Sylvia.
The Anime ran for at least 12 episodes, with one episode there is having an 'uncensored' version. Also, OVA adaptation has been made, however, it is released as a Hentai in the H-market.
The End
That's it! I hope that you can enjoy these classics for a while. I know that there are still other good ones there, but somehow here are the only ones that I had enjoyed the most during my young days.
Thank you and see you next time on the next post topic!