Genesis
This review post may contain visual and contextual spoilers. Please read at your own discretion.
Don't know on how to watch or stream this Anime show? Then check out my streaming guide page for more info!
Overview (Story)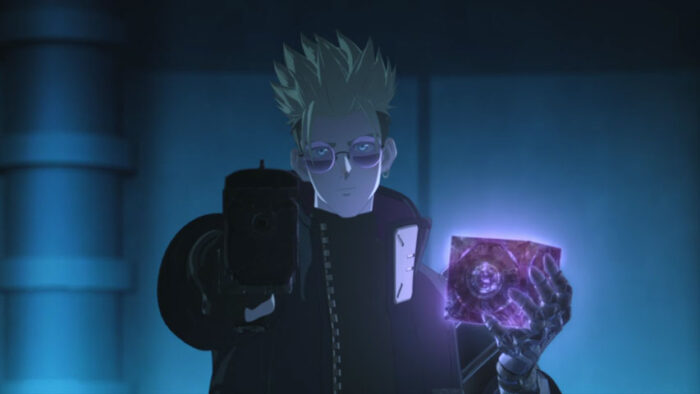 Note: This Episode is also called as "Episode 0: High Noon at July", as shown from the official website, in place of Episode 12 "Finale".
Millions Knives has successfully opened the gate leading to the higher dimension, where the Plant Core is there. His plan was to impregnate the core, and to turn all Plants into Independents. And after that, he plans to erase all humanity in the world.
Vash was totally under Millions Knives' control when the gate was opened, until Meryl's voice was able to reach Vash's inner feelings.
Review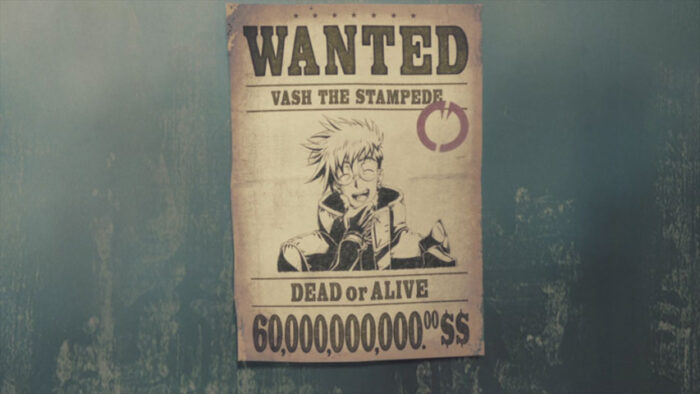 Final Episode Review! Once and for all! It seems that the ending is quite questionable.
Firstly is the animation action scenes. I did really focus on this one here because it's exciting to see Vash and Knives in action. I am really moved with the action scenes part, but there are some parts that is seemingly dark or blurred, or even I can't see some characters that are exchanging blows at each other. Overall, that scene part is from average to good.
Secondly, characters. Some other characters here, like Bluesummers and Elendira, didn't make their final appearance here at the end, and the plot looks so rushed. At least, Zazie the Beast did really appear here in between. Wolfwood is just really an extra, where he is just appearing in the middle, but at the end, he's gone with others. And Meryl did really show here the definition of becoming a "heroine", where things are in a pinch. But hey, look what happened to her at the end of this Episode!
And lastly, story. Story/plot is basically rushed, where the ending is that Vash and Knives did really show their angst expressions here while fighting and exchanging attacks. And as usual, Millions Knives is a twisted villain, at the point that he fails, he is just laughing insanely — a definition of a typical insane and psychotic villain.
"After all of these centuries… IS THAT REALLY YOUR BEST ANSWER?!"
Yep, and Knives really said that one above.
For Vash, he is still a character who could define himself as a "runaway hero". In the sense that he can run away, and he can never kill. He is just representing us that we are using our own weapons for self-defense, and not for violence and other self-reasoning goals. At the end, he is more of a "villain" to some people in outside, but a "hero" inside his heart. Again, a villain from outside, but a hero inside — that's Vash the Stampede, ladies and gentlemen.
Yep, something that I had learned in this season finale.
Of course, I might be looking forward if there is a new season or project for this one, someday!
My Rating: AVERAGE (3.6/5)
Series Info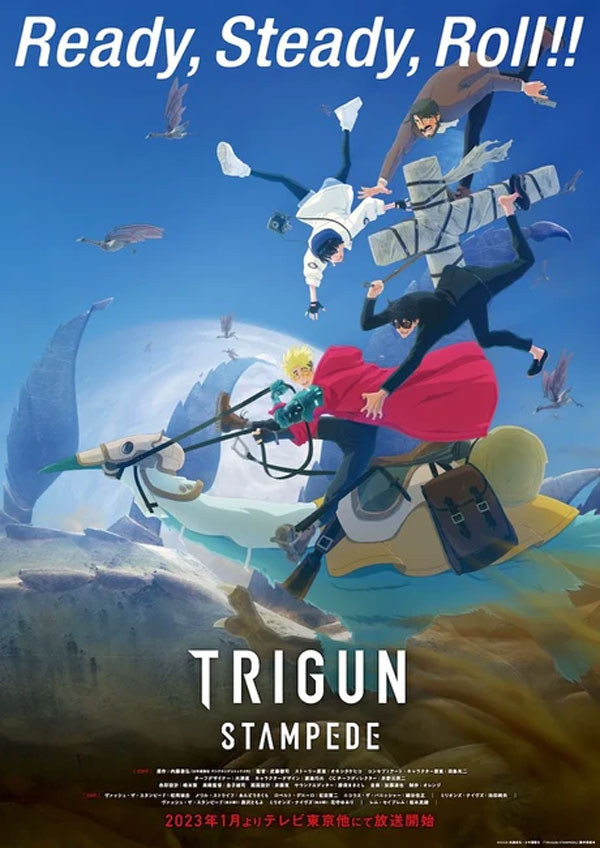 This series is now streaming on Crunchyroll (for NA/US) and on Bilibili Asia App (SEA).
Series Info | Episode Reviews Archive | Streaming Guide