Sacrifice
This review post may contain visual and contextual spoilers. Please read at your own discretion.
Don't know on how to watch or stream this Anime show? Then check out my streaming guide page for more info!
Overview (Story)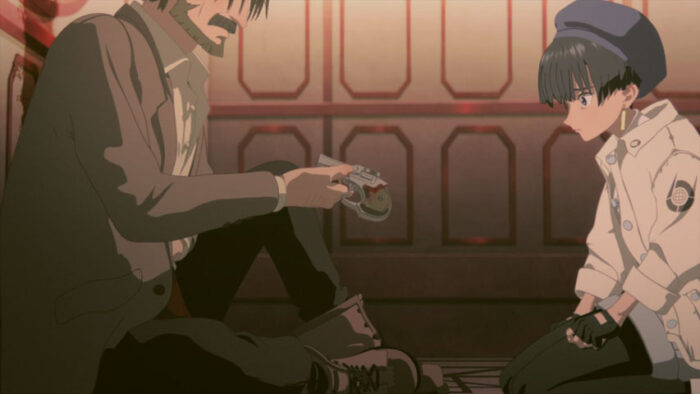 Meryl and Roberto were kidnapped by Zazie the Beast, who infiltrated the hideout where Vash and Nicholas were in, after the Sand Steamer has crashed. Vash and Nicholas were on their way to July where they believed that they are there, as well as Millions Knives.
Meryl and Roberto, meanwhile, are in the place where the Plants, which were stolen by Millions Knives, are stored. It is revealed that several experiments, such as Human-Plant experiments and other alterations, are done and conducted by William Conrad.
Review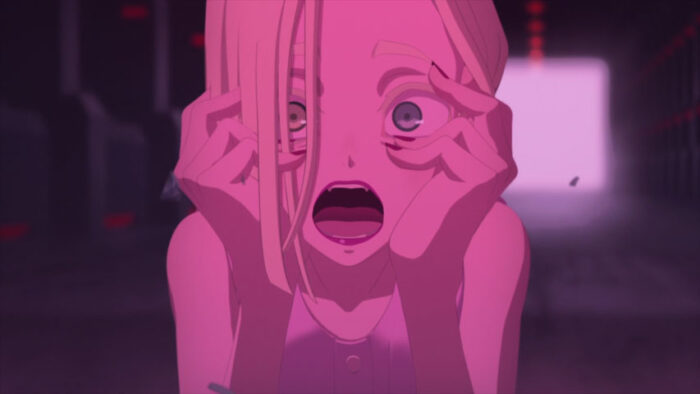 Though the featured image screenshot showed some visual spoiler, what you can read is what Elendira saw! Let's review this Episode.
Due to the fact that Trigun Stampede was introducing some characters which were only present in the Manga series, let's have some background with this character.
As seen from the screencap above, her name is Elendira the Crimson Nail.
Elendira the Crimson Nail is a female member (a trans-female) of the Gung-Ho Guns, and also a "lost" member of it, along with Millions Knives. She is referred to as the "Lost Number Thirteen" by Wolfwood. While being the most powerful Gung-Ho member, she can even attack enemies by shooting red nails from a briefcase that transforms into a crossbow weapon. She got also some abilities to create illusions to people's minds, in order to destroy them, making them lose their wills.
But then, the characterization of Elendira looks so different here in this Anime, which was later on revealed as a Human-Plant experiment by William Conrad.
Yep, and that's it for Elendira the Crimson Nail, for this time being.
When there are people who lived, there are some people who would die on the other side. Yep, and one of Nicholas D. Wolfwood's words, though.
And then, it's really a good point that they had to kill off some characters, where their role is no longer needed. Maybe a tearful part in this one. But it really shows that you got the will to fight alone, especially if the one who had taught you things has moved or passed away. So, what are you going to do if your "senpai" or master is gone? Of course, anything that you have learned from his or her experience should be now your part. Time will always come that when all things seemed to be lost, you just need to fight on and deal them for yourself. Of course, don't forget about your remaining friends who are still around.
But then, it's quite challenging for me to figure out if some characters here did change drastically, like that Elendira one.
So far, an another slow-paced Episode where I believe that there would be a "second cour" or "second season", when things don't get to resolve on time. And also, we haven't seen a trace of Legato here in this Episode.
Overall, I do really see that this Episode looks so average for me.
My Rating: AVERAGE (2.8/5)
Series Info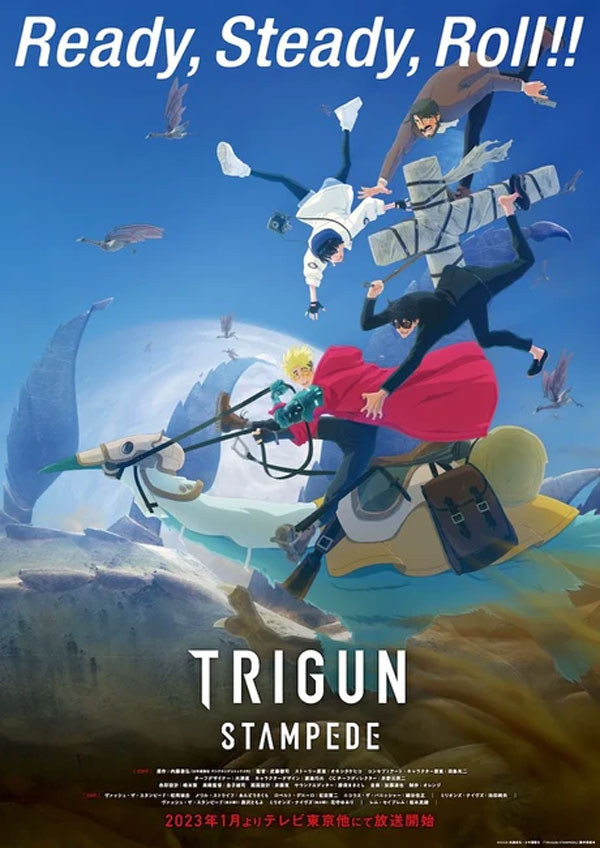 This series is now streaming on Crunchyroll (for NA/US) and on Bilibili Asia App (SEA).
Series Info | Episode Reviews Archive | Anime Streaming Guide