Today's featured character is… Kasumi Toyama!
Character Info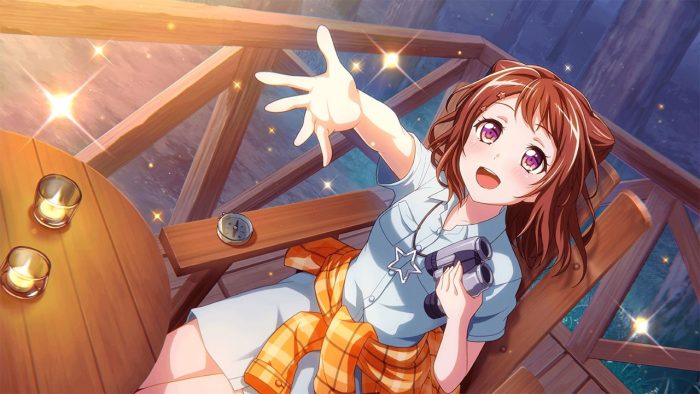 Being a high school student from Hanasakigawa Girls' High School, she entered into the world of rock band as a composer, guitarist, and a vocalist. She is the center of her own rock band, which was formed along with her friends, called as Poppin'Party.
Kasumi is a girl who wants to play positive and fair, especially when it comes to playing in a rock band live shows. She can befriend most of her friends, which also included some rivals from other rival band groups. Her enthusiasm with rock band live shows has put her friends together. And that's why she was able to assemble her rock band group, as well as making and composing songs for her group.