Featured for this week is… Rin Hoshizora!
Character Info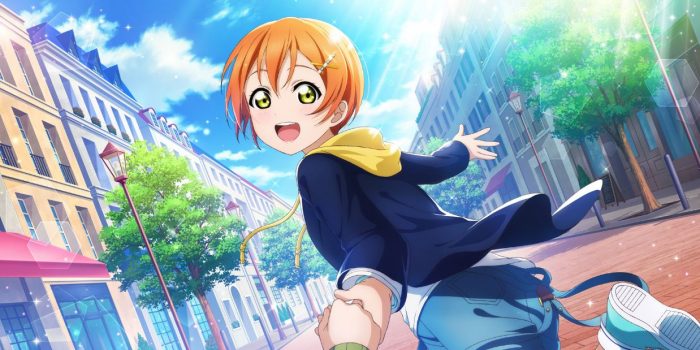 Rin Hoshizora is a student from the school called as the Otonokizaka Girls' High School, and one of the members of the Legendary School Idol Group, called as the μ's.
Rin got a personality where she is fond in wearing some casual clothes, other than the ones that have skirts. She is a childhood friend of Hanayo Koizumi, who happened to be with her at the time that they are young, and they are both enrolled in the same school together.
Rin got her character or mannerism wherein she is always uttering the word nya, as in a sound of a cat, in order to finish her sentences. While being just like a cute cat in actions might be her appeal, Rin is striving to be more womanly, thanks to her friends who are making her dreams, as a School Idol, to come true.
Rin does like listening to some jazzy music here. Which songs of hers were your favorites?