Nudging Game
Screenshot Info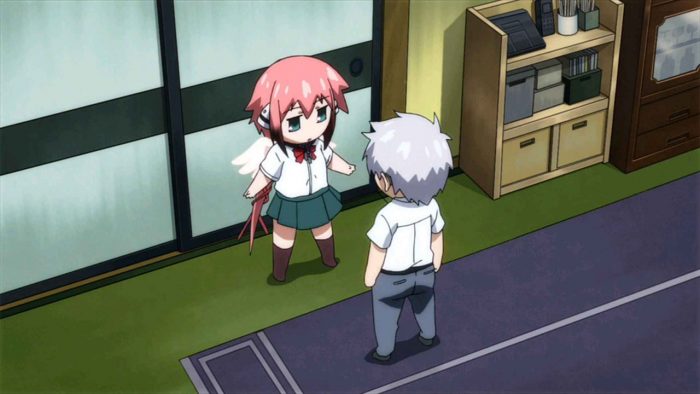 Anime
Sora no Otoshimono / Heaven's Lost Property (Movie)
The Angeloid of Clockwork
Episode
N/A
Characters Present
2
Ikaros, Eishiro Sugata
Ever tried playing nudging game with your friend? That game is simple!
You just need to defend your place, and you must prevent your rival from passing through. If he or she has passed through your defenses, you lost the game! That game tests your timing and agility in order to defend successfully your guard!
Simple, but challenging. It is just knowing and predicting on what is going to happen next, even though that we already know that our enemies had made their attacks!