Extremity Casualty
This blog post may contain minimal spoilers. Please read this only if you had seen this Episode.
Inori-D Station strives to give spoiler-free Episode Reviews and Impressions in this post.
Overview (Story)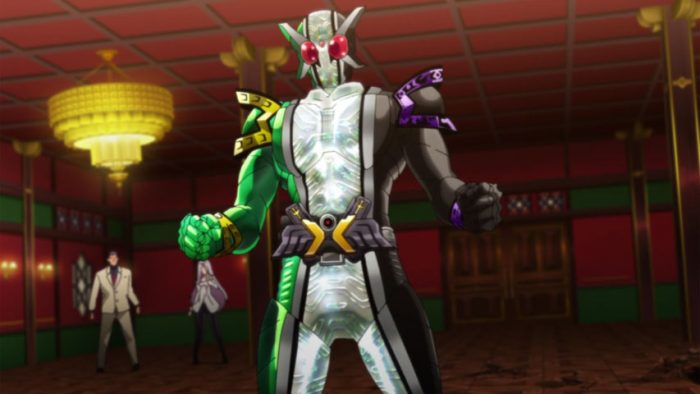 As for their current case is to find out on who is truly the culprit behind with the usage of the Alcohol Gaia Memory, that killed at least two girls that will act as candidate wives for the Mansion Owner, Shotaro and Philip rushed into the mansion.
The Gaia Memory user is believed to be the Mansion Owner's grandmother. It is a shocking truth that they found out that the grandmother has connections to the Sonozaki Family Household, or known as the Museum. When the grandmother don't have choice but to use the Alcohol Gaia Memory, Shotaro and Philip transforms to fight that Dopant enemy right away.
After the battle, they had met a mysterious man, named as Yukiji Bando (the Aurora Dopant), along with the super-powered Dopants (known as High Dopes). Shotaro and others have learned that their new threat or enemy is just hiding within that parallel world or city that lies within Fuuto.
Review
Episode Review and Impression post right away! Let's find out on what has happened here.
Today, we just finally got another Rider form in Anime version! That ultimate form of Kamen Rider W (as pictured in the featured image of this post) is Cyclone Joker Xtreme. It uses the Xtreme Gaia Memory, in which it is randomly appearing as "Deus Ex Machina" item for W, during Episodes 31 to 32 of Kamen Rider W TV Series.
To tell you in general, I have that S.H. Figuarts of that figure in my display cabinet, either!
Characters here, especially the villains and the guest characters are quite unpredictable here. I really expect that the Mansion Owner might be the villain here, but he was not. I am having thoughts with the butler as well, but he wasn't either! And then, the character who is calm and silent is truly the enemy. Quite unpredictable and unexpected, right? In fact, it is just like solving a question in a pop quiz!
Yukiji Bando is somehow a typical "Bishounen" character (who is just like appearing in some Yaoi movies or other equivalent) that is somehow having a comedic accent. He just laughs when some situations angered him. But I don't think that would last, until he has made debut for Shotaro, Philip, and Ryu, as the fearsome Aurora Dopant. But then, he belongs to the class of "High Dopes", where Dopants have finally gained powers which are more powerful than a regular Dopant. Yep, he is like something of an R Nasca Dopant from the original TV Series, where some Dopants have "Driver Belts" in them.
The rest of the story plot of this Episode is quite wrapped up in order to finish completely the 3-Episode Story arc. And the half of the Episode is basically summarizing of what has really happened previously, while Philip is giving out some "hidden tricks", when we don't know about that he has actually done it before we could eventually find them out (like that cellphone signal thing). So far, I praised for this show for being so "complex" and "logical", in terms of storyline, compared from the original.
Sometimes, our desires for powers could eventually grow and grow until our minds have been conquered with it. And when the time has come to depart from it, then we cannot let them go anymore. And that's why some people choose to die because the power that they choose to live in has already "died" in their hands. Something like we are losing some family members or relatives of ours can be of an equivalent. And those are the things that I have learned from this Episode. And like that last line in the Episode has said, "Drink responsibly."
Series Info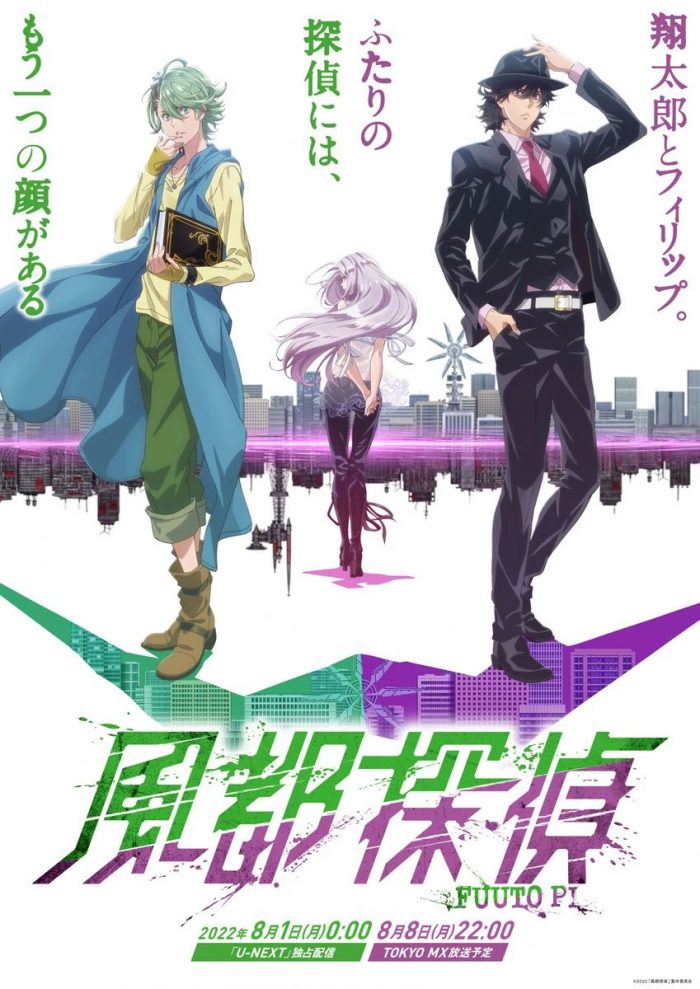 Fuuto PI (Fuuto Tantei) is an Anime series which is based from the "sequel manga series" of Kamen Rider W, a 2009 TV Tokusatsu Series.
PI in the title can be either "Private Eye" or "Private Investigators". Otherwise, it is called as "Detective".
For more info, see this page.