Today's featured character is… Miyuki Takara!
Character Info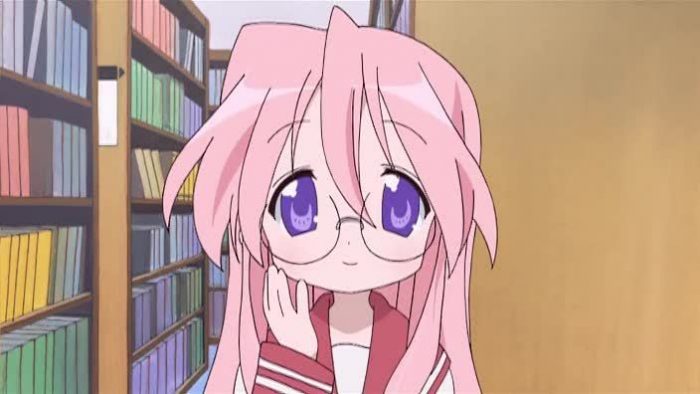 Miyuki Takara is a student, who is a meganekko (girl with glasses) type. She is believed to have a poor eyesight due to the fact that it was developed during when she was a kid, reading a book during the night with the lights closed. She is also having a characteristic of being a "sheep", or otherwise being the "support-type" girl in some RPG games, along with Konata and her friends.
Besides being a cute, moe-like character, Miyuki is sometimes being an airhead (state of being forgetful), in which she can be clumsy in some situations. Her lacking of outdoor physical activities and skills are a price for being a smart and intelligent person. Hence, she is explaining every details of some situations she has encountered to her friends.
And finally, she is good in playing some simple computer games like Minesweeper, and can sometimes land a very high score in it (such as completing the hardest difficulty in just 100 seconds). Since she can be smart and possessing great intellgence, she can excel in playing mind games like chess, or any games that require thinking before acting.