Girls and Chocolate
This blog post may contain minimal spoilers. Please read this only if you had seen this Episode.
Inori-D Station strives to give spoiler-free Episode Reviews and Impressions in this post.
Overview (Story)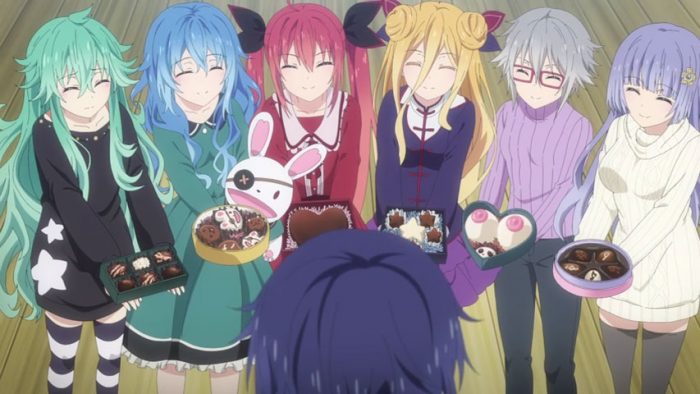 The "love" challenge between Kurumi and Shido ended into a draw once again. And then, Shido got plans on the next week — on a Valentine's Day! Now, the girls must make chocolates on their own for Shido before on Valentine's Day! It seems that Kurumi has already know their plans, while Kotori is seemingly inexperienced in making some good chocolate sweets!
Review
Alright, let's read this Episode Review of mine, everyone!
Before we head on to the review proper (characters, story, etc.), you should keep in mind that this Anime was supposedly to be aired and streamed since around Winter 2021 (December 2021 to March 2022). But then, due to the delays, as announced by the production team themselves, it was delayed until April 2022 (Spring 2022). Therefore, some Episodes may be concurrently be parallel to a certain event or holiday, like the Valentine's Day! And that's why, there are some parts in which they were already considered as late or delayed, for me somehow. But then, it doesn't matter, so as long as the story keeps flowing as usual!
And then, finally, let's head on.
I didn't really know that June 10 is actually Kurumi Tokisaki's birthday! Anyway, Happy Birthday to the bestie girl of most DAL fans!
It seems that Kurumi got her own weakness now — Cats! Yeah, Kurumi can be like a stray cat that can be tamed by patting on her head. It is really a surprise for me that the character focus has been suddenly changed by a gust of wind here. From Kurumi, it finally shifted to a minor character that didn't get any spotlight here — It's Reine Murasame!
Yep, Reine's character has finally stole Kurumi's spotlight, somehow. Actually, she did really explain that on how did she get her first lover in years. And that man is actually the first one and the last one that she has loved, ever. And also, explains why did she always call Shido on his nick, "Shin". Yeah, and I do really noticed that! Was that the nick of her first lover, perhaps?
(Minimal spoiler) And to note that scene, Shido is under attack by Westcott's puppets, called as the Nibeelcole. I don't really know what has happened after they had attacked Shido. So then, I am going to remember this scene until I reached into a certain Episode.
For the overall story, it really shows about Valentine's Day — as usual, girls give chocolate to boys, and boys give some white chocolate back to the girls on a White Day (March). Yeah, and this is how a typical season of love is working around Japan. And then, what's really making me short in watching this Episode is the slow-paced flow of story and events. Basically, they only plan to make and give chocolates to Shido, but the minutes have been wasted to some unnecessary filler scenes, again (Like that lingerie underwear scene of Miku, Nia, and Origami). I am quite laughing because of that innuendo reference where they able to sneak in to Shido's bed, while hiding underneath in his cover blanket. Did these three literally "suck" something?
At the end, I have learned that girls sometime do really suck in making some "homemade" chocolates. While some others can able to buy them which are already made, some of them can really put their love, passion, and hardwork in making those! Just remember that these girls can really do something, aside that they exist along us because they wanted to be loved or to be protected. These girls, however, can do something that can really make us to love them more in return. Such as that, they are like "Idols" and we are the "Heroes".
And speaking of the "Girls and Chocolate" as the Episode Review title of mine, it is really just about girls, or a group of girls who do their thing in making their own "homemade" chocolates to their special someone they love.
Series Info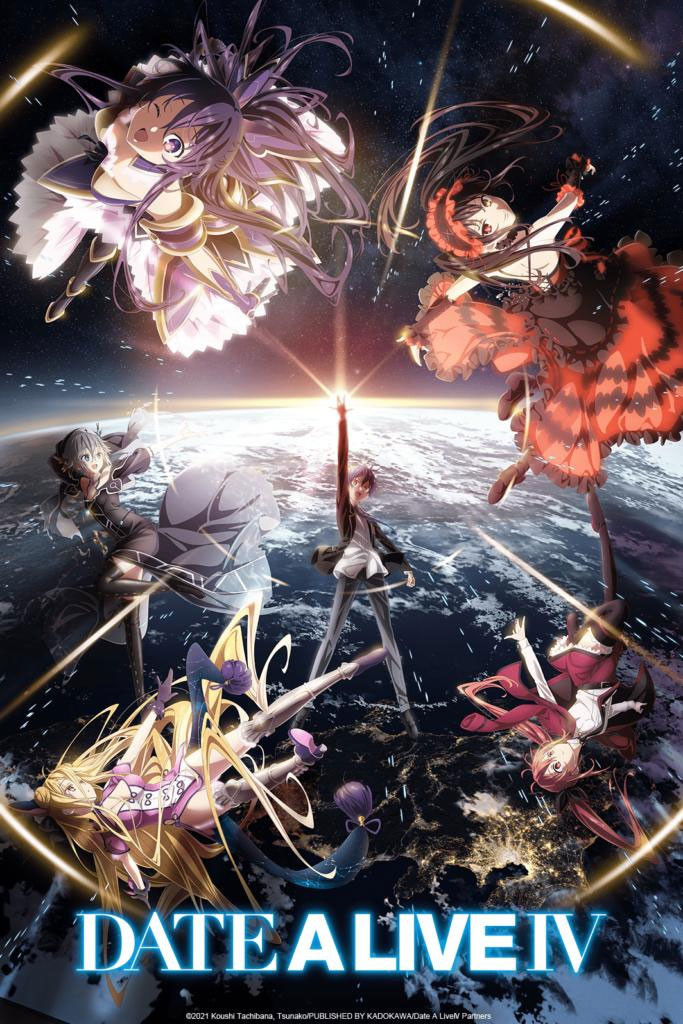 This Anime series has been aired and streamed in Japan and overseas since April 8, 2022, with its First Episode.
For more info, see this page.