Pride Over Everything Else
This blog post may contain minimal spoilers. Please read this only if you had seen this Episode.
Inori-D Station strives to give spoiler-free Episode Reviews and Impressions in this post.
Overview (Story)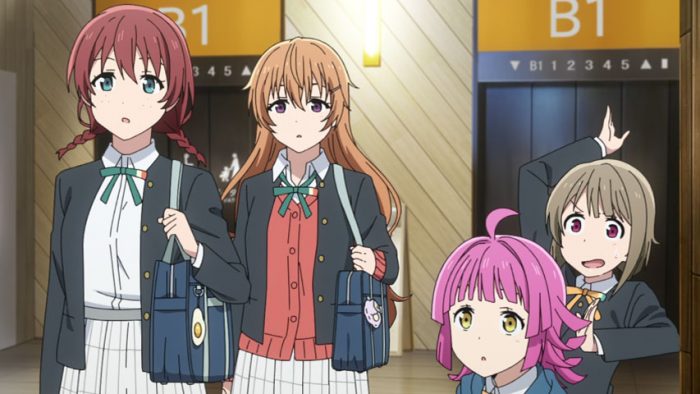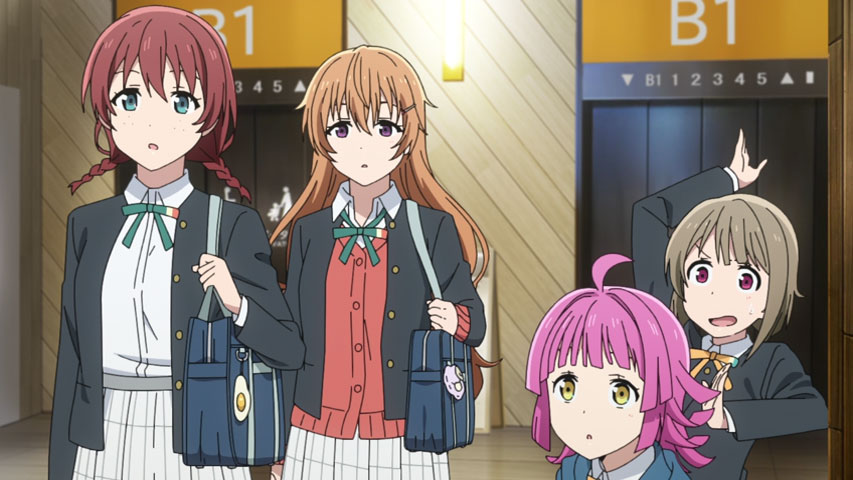 "You should be coming to my place!" — Lanzhu
The girls from Y.G. International School, a school where Emma Verde came from before entering Nijigasaki, has come to visit the girls in the Nijigasaki High School Idol Club. Named as Rakshata and Jennifer, they were interested in joining with the girls in the upcoming School Idol Festival, after they had witnessed Lanzhu's previous live performance.
Upon observing on Lanzhu's sudden appearances in her live performances (calling this as the guerrilla live show), Kasumi plans to intercept Lanzhu's guerrilla live show by making their own joint live show ahead! But in order to do that, they must sneak and observe Lanzhu's next move — On her next time that she would be appearing on her next guerrilla live show!
In this time, the unit of QU4RTZ (Kasumi, Kanata, Emma, and Rina sub-unit) shall be the main focus here.
Review
Let's head on to the Episode Review! And this one is easy to understand!
Since there are so lot of characters, the series shall be divided into "arcs" in order to give emphasis to one or a group of characters (This Episode shall be fearturing the sub-unit, called QU4RTZ).
Let's go with the characters!
Seemingly, the Anime is trying to pull out some characters from the LLSIF game, namely the "N-rarity" girls. This time, we got Jennifer and Rakshata in the stage! And yes, they came from the school, called the Y.G. International School! And that school, to spoil you a bit, is the school where Emma Verde came from before entering Nijigasaki High School. And did I give you already some info about it in some Episodes of my ongoing segment on IDS?
Kasumi Nakasu can be "cute", but she can be "ugly" if she becomes angry, especially if she is encountering some unfortunate moments, such as having her plans backfired or just like even grudging against Lanzhu in her sudden appearances in guerrilla live shows. Yep, Kasumi can be cute as a teddy bear, but ugly as a wild bear with sharp teeth!
Rina Tennoji and Kanata Konoe doesn't do much highlight here, except they act as "supporters" for either Kasumi or Emma, whenever they have problems in this Episode.
Lanzhu Zhong is an egoistic School Idol who thinks nothing but just herself. As seen from the previous Episode, Lanzhu helps out the people who got screwed up with their promo video of their upcoming second School Idol Festival event. Her interests in becoming a School Idol has grown, just right after she has seen their first School Idol Festival event, making her amazed and fascinated. But then, her egoistic and pride has been developed due to the fact that she can excel herself in all aspects, and can sing some better quality songs, thanks to Mia Taylor who was helping her all the time (She is like Lanzhu's slave, lol). Something like she is saying that "she can do anything to become the best without the help of anybody else". Definitely, Lanzhu Zhong is a character that represents rivals that can easily flaunt their skills, and their ego is very high. But with that high ego of hers, will there be limitations?
Finally, for Emma Verde, she is a sweet loving School Idol among with the other three members of the sub-unit, QU4RTZ. To tell, she can be busty in appearance, but her soft voice can tell that she is innocent and kind. She is definitely like a "sister" to Karin Asaka, and she is helping her out whenever she is in trouble. Overall, Emma is an all-around School Idol who can become your everyday companion. But make sure to not abuse her in any way, okay?
It seems we could get to have more character analyisis here, rather than scanning everything that has happened here in this Episode. In terms of story, there is not much of a highlight, since some scenes there are already referenced from the "Main Story Chapters" of the LoveLive! School Idol Festival ALL STARS game. Maybe, you could start reading that one in the "Second Season" of the Main Story of the game, perhaps?
I didn't learn anything from the story, but I had learned something from the characters. So then, we should learn the difference between being boastful and humble. Basically, this story arc of Lanzhu Zhong shows everything about… Something like the Boastful versus the Humble. Do you still remember the old moral story about The Tortoise and the Hare? Something like that in the future.
Nijigaku Throwback!
This time, we shall be featuring another screenshot — coming from the First Season, also on the same parallel Episode number! And can you guess what part or scene is this?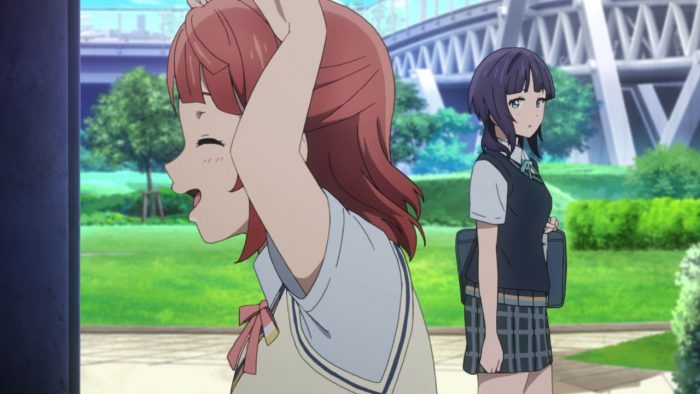 Just I thought. The cover or featured image in this Episode Review post matches this screenshot! Basically, their reaction is just the same as us when we see this screenshot! Coincidentally cute, isn't it?
Series Info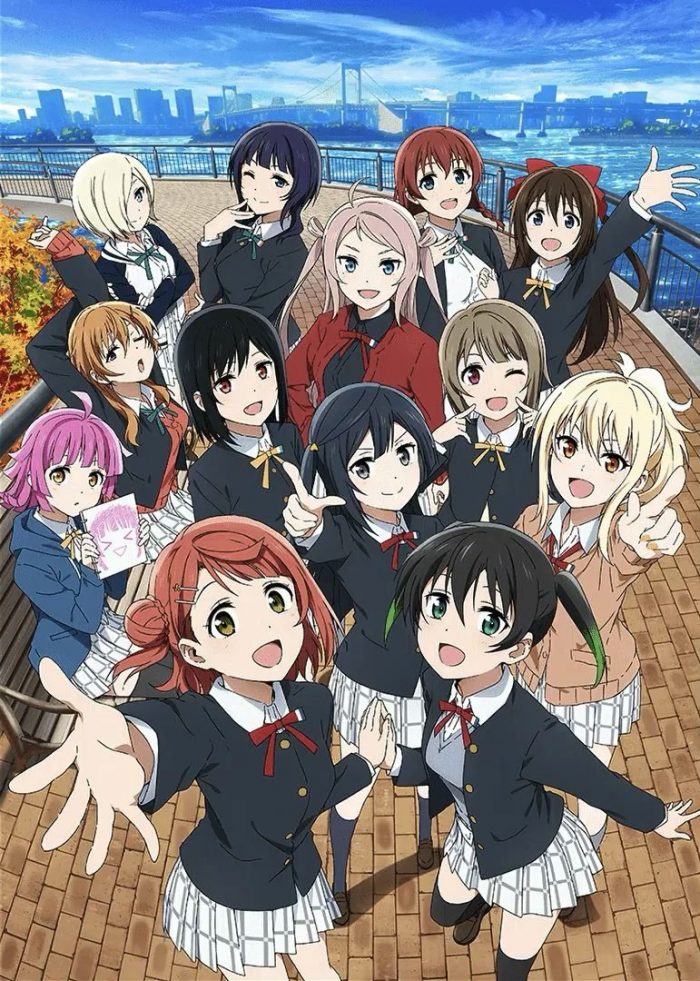 LoveLive! Nijigasaki High School Idol Club SEASON TWO has been started airing and streaming in Japan and overseas since April 2, 2022. Available in some streaming platforms (Bilibili, Crunchyroll, and on its LoveLive! Series Official YouTube channel).
For more info, see this page.