Featuring Mia, Lanzhu, and Shioriko
It has been announced that the second season of the Nijigasaki High School Idol Club shall be releasing next year, on April 2022, and it was announced during at the end of their last livestream that occurred last October 3, 2021, at 8:00 pm JST.
【?響け!ときめきーー。?】
「ライバル」だけど「仲間」!!

本日、TVアニメ「ラブライブ!虹ヶ咲学園スクールアイドル同好会」2期の放送情報をお知らせいたしました!

2022年4月よりTOKYO MXほかにて放送予定!
キービジュアルも初公開です?

→https://t.co/8dQVcDs7Tw#lovelive #虹ヶ咲 pic.twitter.com/lsDdDopSaY

— ラブライブ!シリーズ公式 (@LoveLive_staff) October 3, 2021
The teaser visual video has been revealed also on YouTube.
This was previously announced with the first key visual that appeared at the end of the Day 2 of their Nijigasaki 3rd Live in the past few months.
Somehow, the October 3 livestream of Nijigasaki is the commemoration of the Nijigasaki High School Idol Club Anime Season One's first Episode airing and streaming.
From: LoveLive! Series Twitter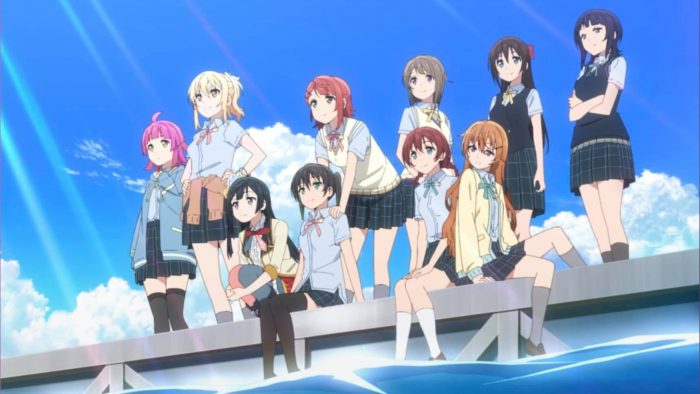 About 'Nijigasaki High School Idol Club' TV Anime Series
The TV Anime Series, the LoveLive! Nijigasaki High School Idol Club, is the third installment of the ongoing LoveLive! Series which first appeared in year 2010. This TV Anime series has been aired and streamed since October 3, 2020, and lasted for at least 13 Episodes. This was loosely based from its game counterpart, the LoveLive! School Idol Festival ALL STARS.