The Game's Anniversary is a Thumbs Down.
It is reported by some sources that the 3D RPG video game, Genshin Impact, is receiving low ratings on Google Play Store. This was due to the fact that it was bombarded by fans with 1-star ratings on Google Play Store because of the game's 1st anniversary celebration campaigns.

Some of the 1-star ratings and reviews were something like these below. The review comments were unedited to remain faithful from the source.
I enjoy the game, a lot at the beginning. It's almost a year, consistently spending for battle pass and welkin moon to support the game. In the long run, it has a very dry content. 3 out of 7 continents, and it takes a year or more to open 1. Gameplay will be gated by resin that you could use in just 5 minutes literally. But the thing that disappoints me the most is the anniversary rewards. Its the only time to appreciate your players and you give an unbelievably cheap useless reward.
The game was good at first but as time goes on. The quests feels like chores and the archon quests are rushed and places are hard to adventure peacefully now. The rewards the game give is soooo very disappointing. Spent like... A LOT and the reward you'll recieve is VEEERY little. And for an ANNIVERSARY event? God how disppointing. It's not different from all other events. For an ANNIVERSARY, as a token of appreciation for us. It wouldn't even hurt to be generous, equal to what we give.
when you hit a year on a gacha game, that's the time where we players celebrate, old players come back, and there's full of skins, free characters, free weapon, and free pulls, all to celebrate those gacha games' anniversary. not genshin though, genshin's anniversary is a time where players leave the game and complain. things could've been different if the devs weren't so stingy on giving free things and actually fix some of the more prominent bugs. oh well, happy anniversary <3
Terrible anniversary rewards. You want the players to work for your promotion as the rewards. Story for Inazuma and all its characters was extremely terrible. Raiden's story quest was utter garbage. Characters you've been putting out like Raiden, Yoimiya and Kokomi are very very unbalanced and your decision to not address that shows how much you care about the state of your game. Overall I feel like you don't care at all about the players considering it's the players who made your game big.
As for the Google Play Store version of the app is receiving low ratings, the ratings on the App Store for iOS remain the same.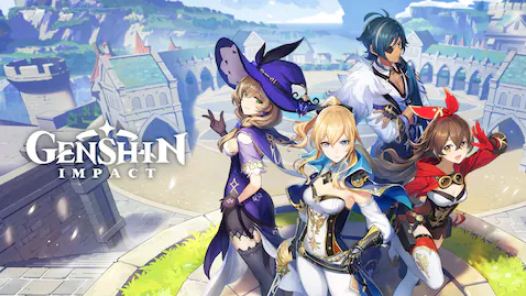 Genshin Impact is a cross-platform video game created, developed, and published by miHoYo in September 28, 2020. Cross-platform means it is playable not only in iOS and Android systems, but also on the PlayStation 4 console and PC.
Genshin Impact takes place in the fantasy world of Teyvat, which is home to seven distinct nations, each of which is tied to an element and ruled by a god associated with it. The story follows a twin, referred to as the Traveler (with the gender chosen by the player), who has traveled across many other worlds but has become separated from their twin sibling (of the opposite gender) in Teyvat. The Traveler travels in search of their lost sibling with their companion Paimon, and becomes involved in the affairs of Teyvat's nations and gods. (Wikipedia)